Notwithstanding its questionable portrayals, the Disney classic, according to the original plot, displays timeless and profound concepts. This year marks the 70th anniversary of Disney's 1953 animated feature Peter Pan, based on JM Barrie's play.
Two things are crystal evident after watching the film today. Disney has evolved significantly throughout the years, but Peter Pan remains a fascinating figure in our collective culture.
The plot revolves around Peter Pan, a free-spirited, mischievous young boy with the ability to fly who refuses to grow up. Peter pays a visit to Wendy, Michael, and John Darling at 14 an unknown street in Bloomsbury, England, and whisks them away to Neverland.
There, they are promised an endless childhood of battling pirates and doing anything they want; it's a world where Wendy functions as a phantom mother, telling Peter and his lost boys stories.
Yet something about never growing up bothers Wendy, and she finds herself at odds with Peter, who appears more focused with defeating his foe, Captain Hook, than doing anything seriously.
It's a riveting film, wistful, inventive, full of the stuff that makes all childhoods appear wonderful and imbued with nostalgic sentiment.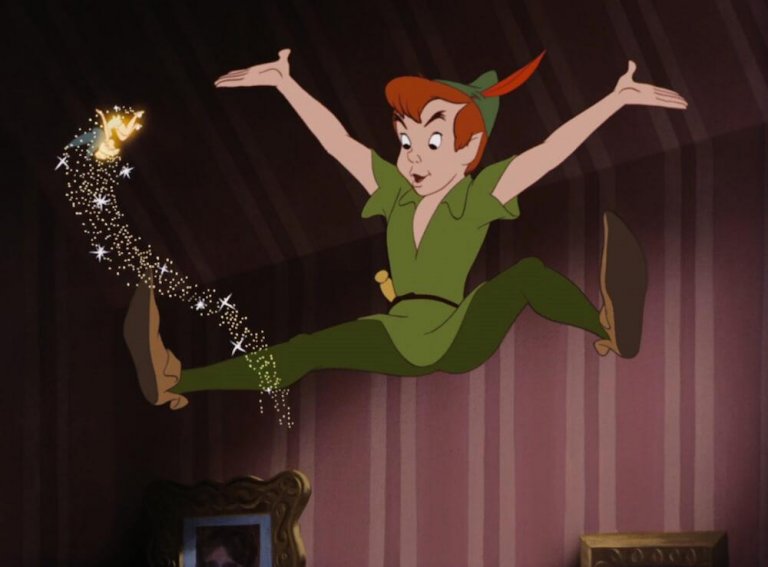 The film's animation has stood the test of time, with wonderful depictions of London's star-lit skies behind a chiming Big Ben, the shimmering lightness of fairy dust trailing behind a stroppy but loyal Tinkerbell.
The stunning details and stylisations of the characters, from Peter and Wendy to Captain Hook and the mermaids who live in the lagoon.
The now-classic musical pieces fit in nicely with the film's brisk pace, which includes sharp, snappy language and plenty of humour. It would be great if it ended there, but it doesn't, and many aspects of the picture are extremely problematic.
Stereotypical and racist depictions of Native Americans, including some of the characters mocking their culture, as well as outdated and caricature-like depictions of women, are among the reasons Disney has made the film, along with a few others, unavailable on their streaming service for children under the age of seven.
Disney has given more accurate and diverse images of race and culture over the years, while radically altering how they position their female protagonists – from fairy tale princesses yearning to be saved to strong, female heroines in control of their own fate.
Despite its flaws, the original Peter Pan has an inexplicable enchantment, a thinking attitude, and a timeless touch that has rarely been matched in Disney's cinema.
Would people still care about Frozen in 70 years? Or would Elsa and Anna's extremely modern tongue-in-cheek vocabulary and views feel out of reach?
The source material that serves as the foundation for the 1953 film distinguishes Peter Pan from many previous Disney films.
The Little White Bird (1902) is Barrie's first book in which Perter Pan appears in multiple chapters. Based on his debut there, Barrie wrote a West End play that was a big success in 1904. In 1911, Barrie expanded the play into a novel titled Peter and Wendy.
What's so brilliant and enigmatic about Barrie's work, both as a play and a novel, is the way he speaks to and with children and adults simultaneously.
The significance of the story and its characters is deep and can be read in a variety of ways, many of which are slightly dark, if not absolutely heartbreaking.
Barrie was the ninth of ten children, and many of his siblings died when they were children. Yet it was the loss of his older brother David, 13, in an ice skating accident when Barrie was six years old that had the most profound impact on his life and work.
In interviews, Barrie stated that his brother David was their mother's favorite, and that his death devastated her. Barrie would dress up in David's clothes and behave as his brother to cheer her up as a child in an attempt to bond with her.
According to accounts of Barrie's life, his mother expressed relief that through death, David would remain a young kid forever. We can see how themes of growing up, acting, and storytelling influenced Barrie's writing of Peter Pan from his boyhood.
Unlike the Disney film, the novel and play focus more on Wendy as the heroine and the decisions she must make about growing up and what society expects of her.
While not a traditional fantasy, Barrie's writing style is complex in its imagery and organization for a children's novel, leaving much to the reader's imagination.
Is Peter Pan in fact the angel of death, rescuing abandoned children to a place where they never grow up? Are Peter and Wendy the same person, symbolising the internal struggle between wanting to grow up and staying a child for ever?
It's for these reasons, Barrie pouring fragments of his childhood into the story, along with the varied readings of the themes and characters, that over the years we've seen countless reimaginings and adaptations of the story.
Despite the problems in Disney's Peter Pan, the story of the boy who never wanted to grow up is a perfect fantasy adventure that has mesmerised children and adults, leaving behind a tangible mark on mainstream culture.