We present to your attention the brightest and most seductive divas of the porn industry.
HOT FIFTY
Miya Khalifa
Lebanese actress. Her porn career was short-lived – no more than two years. Despite this, she has earned immense popularity. You may have seen her often in porn-themed memes.
An interesting fact: in one of her interviews, the girl talked about the hate in her direction and mentioned that Muslim countries (in which the most notorious haters of her work live) are the record holders for porn consumption.
Miya's Instagram: @miakhalifa.
Lana Rhodes
She moved to Chicago at the age of seventeen. She worked as a waitress and stripper, and by the age of nineteen, fate brought her to the porn industry.
The miniature blue-eyed girl with tattoos was remembered by the audience for especially "hot scenes": gang-bang, double anal penetration, etc.
She starred in more than two hundred films. She regularly appears in the tops and takes first place in the lists of the most popular actresses of the XXX genre. In 2019, she retired as a porn actress, and since 2020 she has been working at Brazzers as a creative employee.
Lana's Instagram: @lanarhoades (it is not recommended to look in a public place under the curious glances of others).
Nicole Aniston
This blue-eyed blonde has been working in porn since 2010. By 2020, her filmography has more than five hundred adult films.
In the old days, Nicole worked in an Italian restaurant, but she did not like her job. Now the girl is more than successful and even her family has nothing against her profession.
Lovers of short blondes with silicone breasts will be pleased.
Nicole's Instagram: @realnicoleaniston (if you like pictures of girls with curvy hips, you don't even have to read the article to the end, but go straight to Nikki's profile).
Elsa Jean
Elsa could have become the assistant to some high-class surgeon, but she dropped out of university. Is it worth it to be discouraged if, thanks to her profession, she can change her role at least every day?
She made her debut at the age of 18. This pretty blonde has borrowed her name from the heroine of the cartoon "Frozen".
But Elsa's heart is by no means cold.
Elsa's Instagram: @elsajeanofficial.
Riley Reid
Another seasoned diva is on our list. Riley began her career back in 2011. Already at the beginning of her journey, Miss Reed received several very prestigious awards. Now her pornography includes over 800 films.
She has a natural chest and a hieroglyph tattoo along her spine. On her Instagram (@titsoutkickedout), she taunts the platform's strict rules and shamelessly posts pictures of her forms.
Solazola
A very young (born 1999) girl who was born in Russia. Later she moved to Tallinn.
Mysterious and enigmatic, she does not give candid interviews. Fans feed on rumors alone. So far, it is only known that she started her career very early (fraudulently, lying about her age) and is very happy with her choice. Taboos and prohibitions are alien to the girl.
Twitter: @_SolaZola_
OnlyFans: Zola Zola
LeoLulu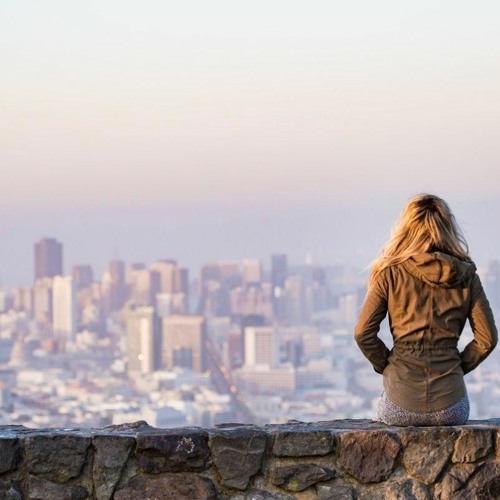 The mysterious Frenchwoman is a frequent guest of various tops and porn awards. She is in her early twenties and has a wonderful body. But her biography and even her face are a mystery covered in darkness.
By the way, leolulu is two people. Leo (girlfriend) and Leelu (her husband). The couple hides their faces, which further fuels interest in themselves.
Their videos will especially "go" to fans of amateur porn.
Twitter: LeoLulu_XXX
Abella Danger
She was born into a family of Jewish-Russian origin. She began her career at the age of eighteen.
At the moment, the brown-eyed brunette has starred in more than 920 films.
In 2019, Abella won two nominations from PornHub – her buttocks and Instagram account (@dangershewrote) were voted the best.
Abigail Mac
After school, Abigail worked as a hostess and webcam model. At 24, she decided to start conquering the porn industry. Because she won the prize for Best Lesbian Scene in 2019, she did it.
Instagram: @msabigailmac
Onlyfans: abigailmac
Angela White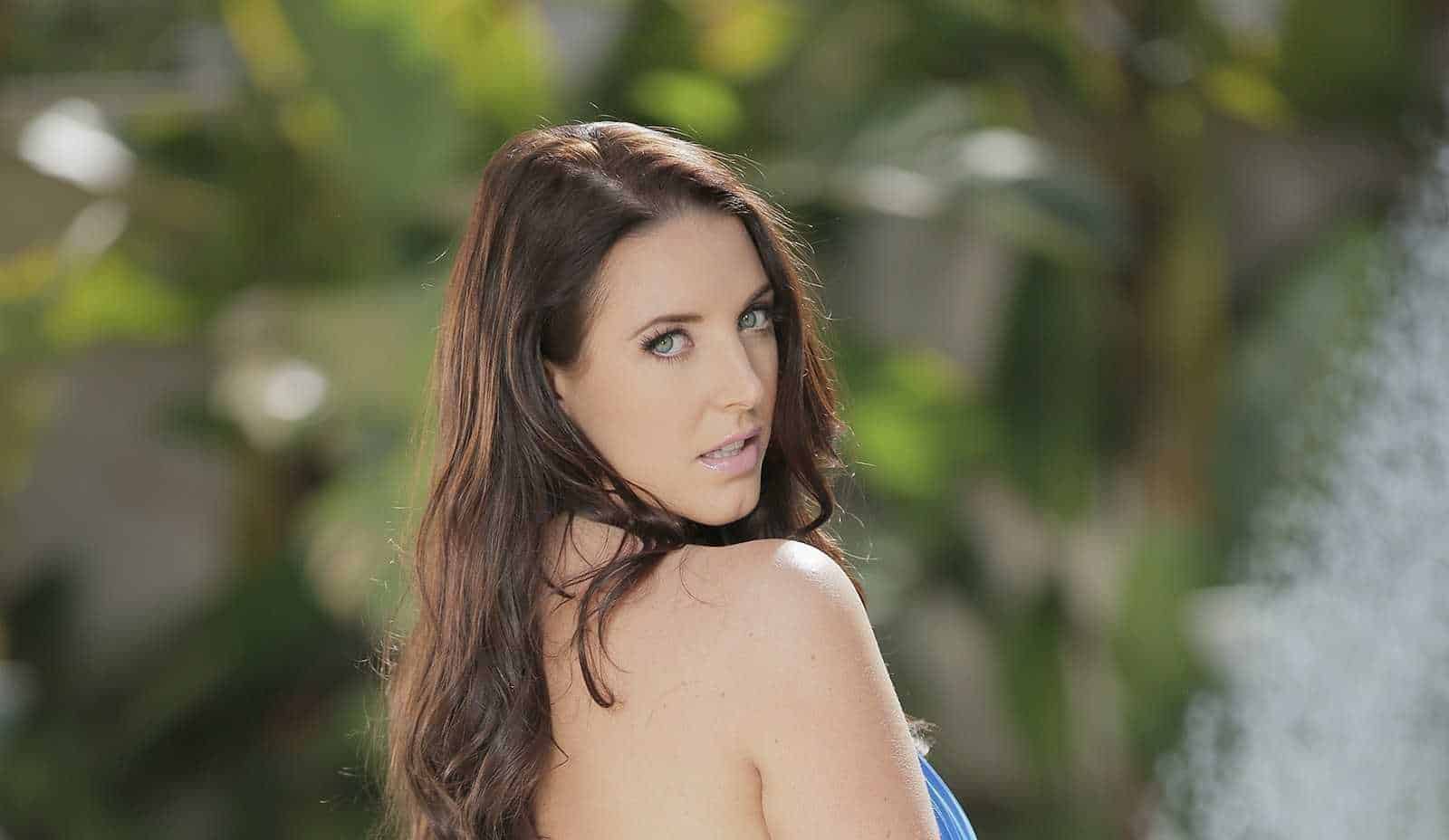 Curvy lovers are delighted with Angela – it's not for nothing that she received the award for the best bust in 2019. For the first eight years of her career, she only starred in lesbian and solo scenes. Her first hardcore video immediately drew a flurry of applause.
Instagram: @theangelawhite
Onlyfans: Angela white
Danika Mori
Received a nomination for Best Squirting Performer. You can admire her forms on her Instagram (@realdanikamori). But since the girl's profile is closed, it is better not to waste time and see her talents in action.
 Brandi Love
Brandi is not only a famous porn actress but also a successful businesswoman. The blonde received a nomination for Best MILF Actress. Love has already celebrated her fortieth birthday, but her Instagram (@brandi_love) may well wipe the nose of thousands of young girls.
 Mia Malkova
The porn actress also streams on Twitch, where she plays games. Why not? Creative people never liked to drive themselves into narrow frames. Mia's brother also works in the porn industry.
Mia's Instagram: @mia_malkova.
 Alexis Monroe
A slender blonde with curvaceous curves awaits everyone on her Instagram (@ Alexis Monroe. co), where you can enjoy her beauty, sexuality, and lack of complexity. She also has a profile on Onlyfans – alexismonroexx.
Moka Mora
A fragile (157 cm tall) girl originally from Dallas. One of the most striking roles is a Spanish teacher in a short red dress. The students were several black guys. Think about the rest yourself.
Dillion Harper
Studied dentistry, and worked as a waitress, hostess, webcam model, and stripper. The debut in porn happened in 2012.
By 2020, Dillion has starred in 439 porn films.
Instagram: @dillionharperexclusive_com.
Karma  RX
Karma's life was not the easiest – for four years she was homeless. They used drugs, but quit in 2012. She got married in 2017, but the marriage lasted only a month. She began her porn career in 2017 and has appeared in more than 145 films. She has multiple tattoos and piercings.
Instagram: @ karma.rx.
Jenny Blige
Girl with natural red hair. Received an award as the best webcam model in the MILF genre.
Instagram: @jennyblighee.
Adriana Chechik
The blue-eyed dark-haired Adriana managed to light up in many videos, including with famous industry stars. Adriana is one of the most famous and popular porn actresses at the moment. Received the 2019 Best Snapchat Account award. You can admire her beauty on her Instagram: @ bratnasty69.
Autumn Falls
This young (born 2000) girl is just starting her career. But her Instagram (@autumnfallsx) already has over a million followers. It is pointless to paint her beauty – it is better to look at her with your own eyes. In the profile of the girl, there are a lot of pictures in a bikini. Thin strips of fabric barely cover Miss Falls' curvy curves.
Asa Akira
American actress and Japanese porn model.
She began her career shooting commercials with girls, but in 2008 she began acting with men. Considers herself a feminist. She also directed several porn films.
Instagram: @asahole.
Lisa Ann
She has worked in the porn industry since 1993 before some of today's porn stars were even born. In 1997 she took a break and worked as a stripper. She has starred in over 634 porn films and directed over 50 porn films.
Instagram: @thereallisaann.
Alexis Texas
The tall, blue-eyed blonde has starred in over 755 commercials to date. After finishing her career in the porn industry, she plans to start developing her own business.
Instagram: @whitegirlpoliticking.
Lena Paul
Bisexual, married to a colleague. She has starred in over 350 scenes. Her Instagram (@lenapaulxo) posts photos from her life and mouth-watering pictures in a bikini.
Lela Star
American actress of Cuban descent. A petite brunette with a height of 155 cm has appeared in more than 250 porn films. In 2011, she got married, gave birth to a son, and announced her retirement. But in 2014, she returned to the slender ranks of the porn industry.
Instagram: @lelastartm.
Ava Addams
An actress with French, Spanish, and Italian roots. Has been working in the industry since 2008. The main genres are Milf and Mature.
Instagram: @theavaaddms.
Kimmy Granger
Familiar surname, don't you think so? Collaborates with many different studios. She started her career in 2015. There are more than 230 films on the track record at the moment.
Instagram: @strangerthangranger.
Charlotte Stokely
At a ceremony in 2019, she won the award for Best Lesbo Actress of the Year. And she started her career back in 2005. Photos on Instagram (@charlottestokely) are quite chaste when compared to her colleagues from our top. But it's still worth looking at the pretty blonde.
PS By the way, Lana Rhodes was named the most popular actress in the industry in 2019. And the most popular actor continues to be the notorious Johnny Sins.
Jessa Rhodes
She was only seventeen years old when she started working as a stripper. Then the girl moved on to work as a web model, and it was there that the agent noticed her. Since then, Jessa has delighted fans of adult films with her varied roles. She has almost 500 porn films on her account.
Instagram: @missjessarhodes
Tiffany Thompson
From the very beginning of her career, Tiffany surprised everyone with her confidence and complete emancipation. She has several hundred short videos and full-length films on her account. At first, the actress starred only in single episodes, where she satisfies herself on her own, or in lesbian videos. By the way, the porn star is a lesbian who periodically moonlights as a lingerie model.
Nekane Sweet
Long-legged beauty with a gorgeous body began her career at the age of twenty. Since then, she has starred in films of various genres with great enthusiasm. And in between filming, she dances, goes to the gym, and runs her own YouTube channel.
Instagram Nekane: @nekaneoficial
Allie Haze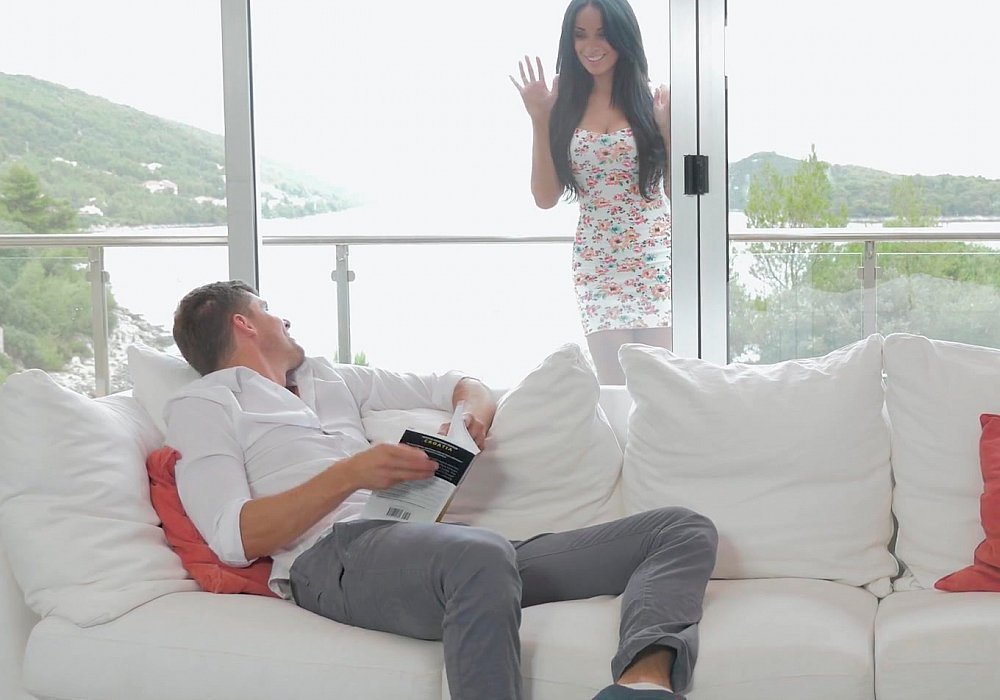 At 18, Ellie married a preacher, but their marriage did not last long. In 2009, the girl made her debut in the porn industry. Initially, she positioned herself as a lesbian, but after a while, she declared that she was bisexual. Popularity came to her in 2011 after signing a contract with the famous film studio Vivid Entertainment.
Instagram: @itsalliehaze
Jelena Jensen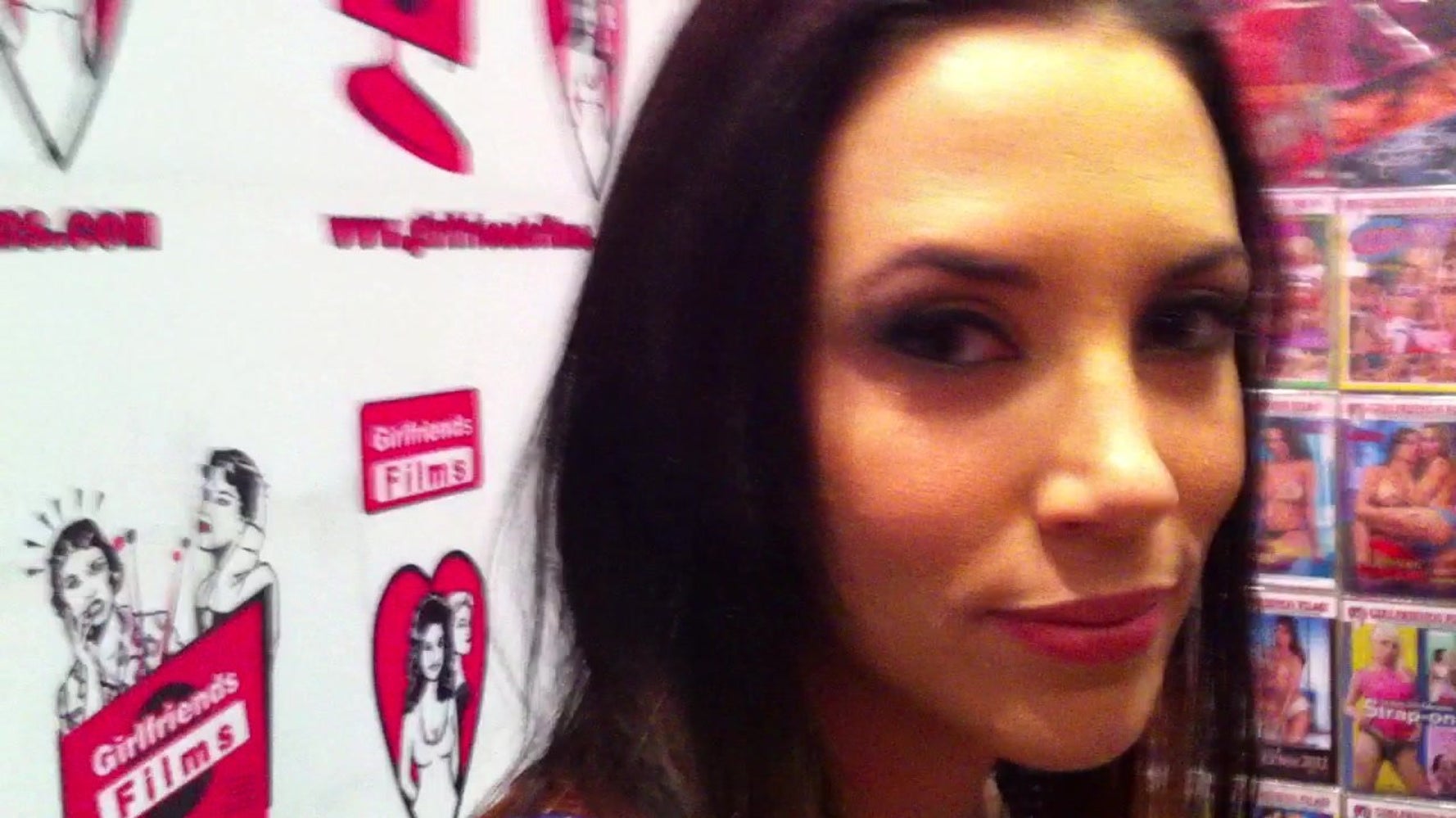 American porn star with German blood in her veins. By the way, the girl graduated with honors from college and received her bachelor's degree in cinematography. Her debut in porn took place in 2007. The actress starred in lesbian scenes for a long time and only a few years later the first video with a man was released.
Instagram: @jelenajensen
Standing
The career of this beauty began with working as a model for alternative erotica. On one of these sites, the girl was noticed by an agent who invited her to shoot a video and release it on a DVD. According to Stoya, she came to the porn industry because of her love for BDSM and the presence of a fetish. She gives preference to films with this theme.
Nikki Jane
The blue-eyed blonde was born in the UK and went to the Czech Republic to shoot her first film. There are not many works on her account – 45 paintings, but they all deserve attention. Nikki ended her career in the porn industry in 2014. She has enlarged breasts, a tattoo on her left arm, and piercings on her clitoris.
Courtney Kane
Films with her participation are gaining thousands of views, it is not surprising because she is completely devoted to her work and works out every scene with high quality, regardless of the gender of her partner. She has beautiful green eyes, large silicone breasts, a tattoo on her left wrist, and a piercing in her navel.
Instagram: @lil_miss_hk
Naomi Woods
Charming American woman with a pretty face. Although the actress began filming just five years ago, she has 90 films to her credit. She loves not only to have fun with male dignity but also willingly gives pleasure to her partners in the shop.
Instagram: @lissapolooza
Tara Morgan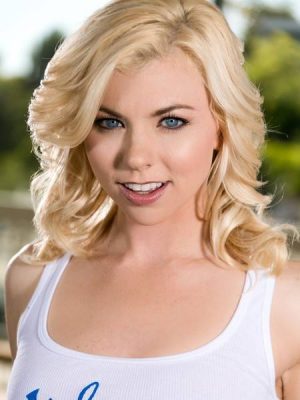 The actress has only worked in this industry for four years. She left in 2018, leaving her fans to watch only 53 films with her participation. By the way, Tara specialized mainly in lesbian scenes, although she has repeatedly stated in interviews that she is bisexual. The porn star was nominated several times for various awards, but all of the nominated porno tapes were related to lesbian videos.
Remy Lacroix
Before she got into the porn industry, she was a professional dancer and performed at various music festivals. After starting work in porn, the girl only had enough strength for six months. Then she announced the end of her activities due to exhaustion, but after a couple of months, she returned to her career as a porn star again. The girl regularly enters the lists of the most popular stars of adult films.
Instagram: @ugottabekittenme
Alexa Thomas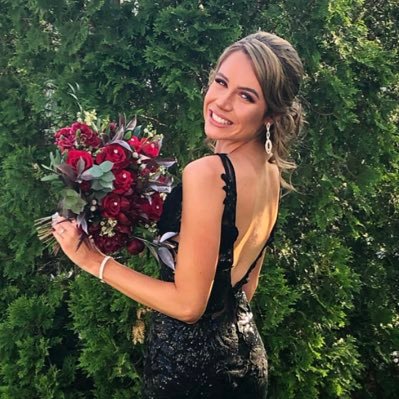 Alexa was born in Spain, and after coming of age she moved to America. The Spanish woman never thought that her life would be associated with adult films. She did not have a rich sexual experience, and she did not even know what an orgasm was. However, she was lucky enough to meet a wonderful guy who not only was able to please her but also pulled her into the porn industry. Videos with her participation are always at the top of various porn sites. By the way, the girl loves sex in all its forms and does not set herself any boundaries.
Jia Lissa
The fiery red-haired beauty was born in Izhevsk. The actress moved to Hungary to conquer the adult industry. The reasons that led her to porn are unknown. However, it is known that girls from an early age loved to give themselves pleasure. In this regard, she has accumulated a decent arsenal of toys for intimate games. When she got bored of acting alone, she began to take part in lesbian scenes, and then men appeared as her partners.
Instagram: @jialissaonly
Nina Mercedes
Before embarking on a career in the adult entertainment industry, Nina worked as a model, although she did not consider herself beautiful, and in her youth, she was generally an ugly duckling. Despite her complexes, the girl has achieved incredible success in the porn industry. She also released her sex advice videos, launched a clothing and swimwear line, and became the head of a production company. The actress is happily married to Raymond Balboa, who is also involved in the production of porn films.
Brooke Lee Adam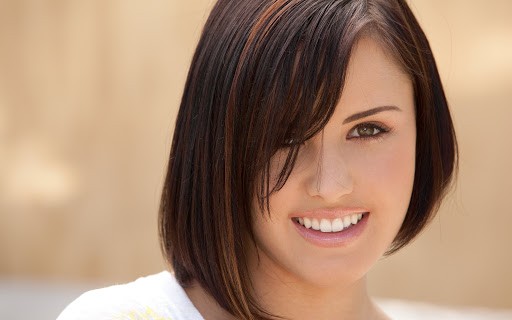 Charming beauty with a slightly childish face and a gorgeous body. She is also a very creative person. She studied public speaking, acting, playing the piano, and taking visual arts courses. At the university, the girl studied biochemistry. A career in the porn industry lasted only five years, but during this time Brooke managed to star in 150 films. When the shooting ceased to bring her joy, she decided to work as an erotic model.
Leah Gotti
The porn model delighted her fans for only eight months, then she left the industry, worked in several organizations, and continued her studies at the university. By the way, the girl's mother fully supported her endeavors, but her father deleted her from her life. Luckily for all fans, in 2020 Leah has decided to return to filming adult films. Now with her participation, you can find about a hundred porno tapes.
Instagram: @ leahgotti0
Natasha Malkova
American porn star with Russian roots. She has a pretty appearance, a great figure, and amazing grace. All the work of the actress is highly appreciated by critics, which is probably why she is the most popular model in this genre and has received worldwide recognition in a fairly short time. Natasha has dozens of awards in various nominations, and the film "Meow" is considered her best work. The girl's brother also works in the porn industry.
Sunny Leone
A burning brunette with Indian roots is now actively filming in Bollywood. The girl began her career shooting for men's magazines, and erotic publications, and then signed a contract with a porn studio. However, she set her conditions – participation only in lesbian scenes. After a while, the star agreed to star in a movie with a man, but it had to be only her fiancé Matt Erickson. Sunny not only works as an actress but also acts as a director of porno films.
Instagram: @sunnyleone
Veronica Wayne
The red-haired American quit her job at a financial institution to be successful in the porn business. As it turned out, she was not interested in building a career sitting at a desk in the office, so she found a less strict option. However, even there she did not last long. Now the girl makes money on her Youtube channel, where she talks in all the details about filming adult films and also shares her experience on how to make a lot of money with the help of candid photos.
Instagram: @iampaigej
Natalia Starr
A stunning beauty who knows how to turn on a partner. She has long legs, a flat stomach, a fourth-size chest, and a pretty face that drive both men and women crazy. Natalia often appears in lesbian scenes. By the way, her sister is also a pornographic actress, and they are known under the pseudonym "Sisters Starr". The girls even starred in an American television series together and received the title of "Best pussy of the month."
Instagram: @natalialandx
And now some photos of beautiful porn actresses for your dessert 🙂
Irresistible Elsa Jean
New industry star – Alina Lopez
Incredibly Spectacular Sophia Santi
Bonnie Rotten, is reckless
Our favorite – Leah Silver
The inimitable Jesse Jane
Busty Angela White
Best Export of the East – Asa Akira
22 photos of the adorable Lana Rhodes
21 photos of the stunning Catherine Tequila
22 photos of the beautiful Lina Paul
Well, like the cherry on the cake: the beauty of Audrey Bitoni
Do Check Out
They Are Ready To Bring A Different Breath To The Sector: 14 Most Popular Pornstars Of The New Generation