YG Entertainment revealed a new poster in advance of ME, the solo debut of BLACKPINK's Jisoo. What was seen in this preview?
In less than a week, BLACKPINK's Jisoo will make her long-awaited solo debut with the single album ME. For this release, a new teaser completely different from their previous sneak peeks was revealed.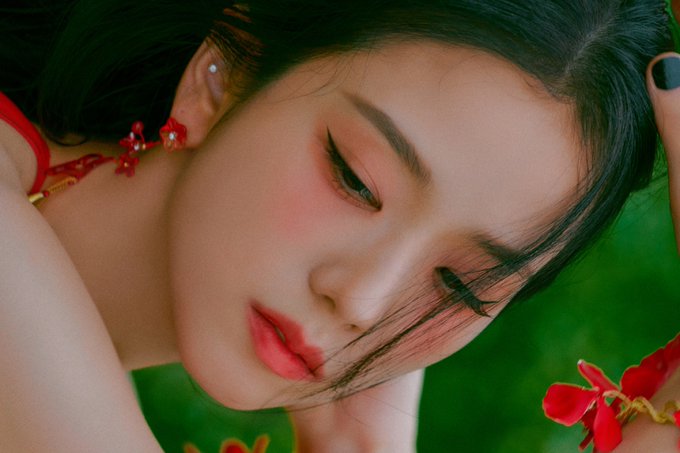 BLACKPINK's Jisoo  will be making her solo debut very soon with the album  ME . Even if it's just a simple album like her bandmates, fans are very excited to hear the singer. Have you seen the  new teaser yet ?
BLINK is very happy to know that Jisoo's solo debut is almost here. Jennie, Rosé, and Lisa had already made their debut, so the only one missing was Jisoo, and knowing that all four members will have their own album makes their fans very excited.

BLACKPINK's Jisoo released the lyric poster for Flower, ME's main track
In five days,  BLACKPINK's Jisoo  will be making her official solo debut, a moment that many fans are eagerly awaiting and one that you don't want to miss for the world.
For her debut, YG released a  new teaser  that features the singer posing naturally while looking at the camera. Unlike the previous teasers that have a darker tint, in this one the singer is wearing light clothing and the room is filled with light.
On top of that, in the teaser  Jisoo  is wearing light makeup and has a more innocent and mysterious aura. In previous teasers the color that he had highlighted was red, but in this preview he shines through the absence of it.
On the poster you can also see the title of the main song Flower  and in the lyrics you can see small drawings of flowers. In the phrase that comes in Korean on the poster it says: I leave behind only the essence of flowers . Do you think it's a line from the song?

When does BLACKPINK Jisoo's ME premiere?
BLACKPINK 's Jisoo's ME release   as a solo artist will be on March 31  at 1:00 p.m. (KST). That day their first single album will be released and with it all the members of the group will have officially debuted as a soloist. If you still don't know what time you can listen to it in Latin America, these are the schedules:
10:00 pm: Mexico, Nicaragua, Honduras, Costa Rica, Guatemala and El Salvador.

11:00 pm: Colombia, Peru, Ecuador, Cuba and Panama.
0:00 am: Puerto Rico, Bolivia, Venezuela and the Dominican Republic. 

1:00 am: Argentina, Brazil and Chile.
In other news, BLACKPINK's Lisa celebrated her birthday together with BLINK at their concert in Manila. Have you seen it yet?