Yes, we talk about the fact that its effects are usually noticed only in the camera of our smartphones. Luckily, some developers think about making our devices more intelligent really. Here we have some of those apps that will make your life much more comfortable.
1. Tasker (or IFTTT)
Both Tasker and IFTTT are two of the applications that have made life easier for me since I have Android. The two apps work similarly. With them, we can program situations in which the configuration of the device will change. This can save us from activating Wi-Fi when we get home and an endless number of touches that we make every day over and over again. I like Tasker more, but it costs something more than two euros. IFTTT, on the other hand, is free.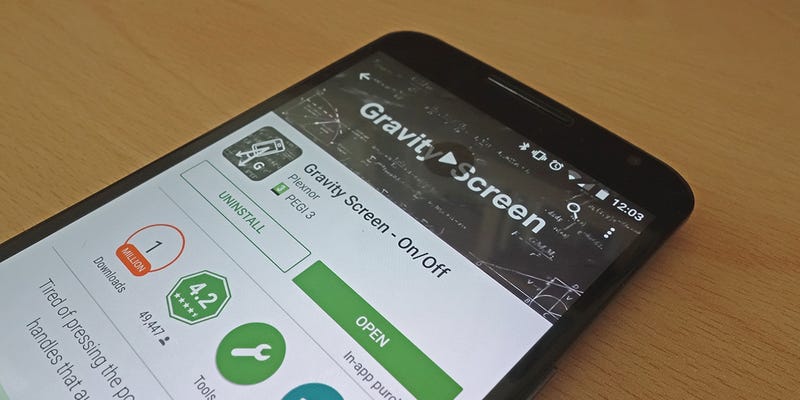 2. Gravity Screen
Gravity Screen is one of the most useful applications that exist in the Play Store. The app has a lot of character but has not stopped updating. It has six options to keep the screen off or on intelligently. My favorite choice is the one that holds the device screen on just by moving it a little. It is also compatible with Tasker.
3. THRIVE
This application developed in New York wants to help us overcome our addiction to the smartphone. Most of us touch the screen more than 2000 times a day, and it is not always by necessity. With this app, you will be able to disconnect a bit of internet and connect more with those around you. Make the most of your time and stop looking at your phone all the time.