Choi Woo Shik had a birthday this March 26, do you want to know what are some of his best works as an actor? These recommendations are unmissable.
Choi Woo Shik is a much-loved actor in South Korea, who has made dramas and movies of all genres you could imagine and each of his works are gems. Which ones should you see without fail to celebrate his birthday?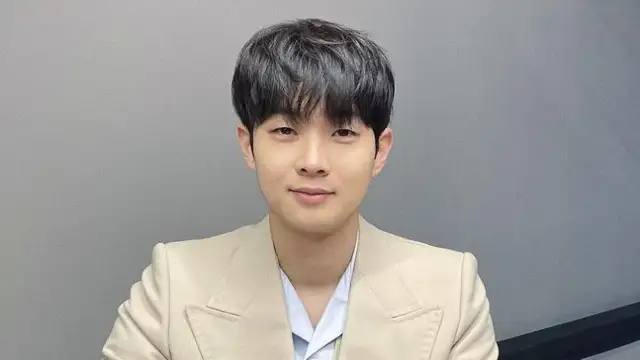 If you are a fan of  Choi Woo Shik 's work , surely you know many of these works but if you want to know more about him, these are some  dramas and movies  of the actor that are 100% recommended and that are perfect to start today.
Actor  Choi Woo Shik  was born on March 26, 1990, so he just turned 33 and still looks very young. He began acting in 2010 in the Youtube version Playful Kiss drama and since then has stood out for his talent and versatility.

Best Choi Woo Shik dramas and movies to enjoy this March 26
Our Beloved Summer (2021)
Elenco: Choi Woo Shik, Kim Da Mi.
Love can change a lot over the years, but it can also transform. This drama tells the story of a couple who participated in a documentary about their relationship when they were in high school. 10 years later they are contacted to appear in a new documentary, but they have been separated for a long time. When they meet again, they will begin to remember the time they were together and why they separated. Will the love between them be reborn? It has a total of 16 episodes and you can find it on  Netflix  as Aquel Nuestro Año.
Elenco: Choi Woo Shik, Uee.
In this drama, Ho Goo is not the luckiest and smartest person in school, but he is head over heels in love with the most popular girl in school. Years later he meets her and finds out from her that he is expecting a baby, but he does not want to reveal who her father is, so he will want to help her during her pregnancy and will want to take care of the baby. A sweet romantic comedy with strong themes that you will thoroughly enjoy. It has a total of 16 episodes and you can watch it on doramasyt.
Elenco: Choi Woo Shik, Kyung Soo Jin.
This drama tells the story of a woman who has very little time left to live and how her life changes drastically when she meets her childhood love. Although it only has two chapters, they are two episodes that will make you cry seas. You can watch it on doramasyt.
Elenco: Choi Woo Shik, Park So Dam, Song Kang Ho.
The Oscar winner for Best Picture in 2020 is a movie that you must see at least once in your life. It tells the story of a young man who starts working as a tutor for the daughter of a wealthy family and will look for his entire family to start working for them, portraying in a terrifying way how different social classes are in all societies. You can find this movie on  Netflix  as Parasites.
Elenco: Gong Yoo, Man Dong Suk, Choi Woo Shik
If zombie apocalypses are your thing, this movie is a must. It tells the story of a father who tries to connect with his daughter in the middle of a trip to another city. However, what they have no idea is that inside his bullet train there is an infected that will begin to turn everyone into zombies. Now the father will have to protect his daughter at all costs from the zombie attack. Choi Woo Shik is one of the boys on the baseball team. You can find this movie on  Netflix as Zombie Station. 
In other news, did you hear that the  Wooga Squad  got together to celebrate Choi Woo Shik's birthday? You will love the photo they took together.