Lady Gaga shared that she was pregnant after being raped at age 19 . Following an appearance on Oprah Winfrey and Prince Harry's documentary show The Me You Can't See , the singer spoke of the long journey she's had to get to a good point in her mental health.
During the interview, the actress also delved into the time she was raped by a music producer, whom she said she will not name because she does not want to have to see that person again.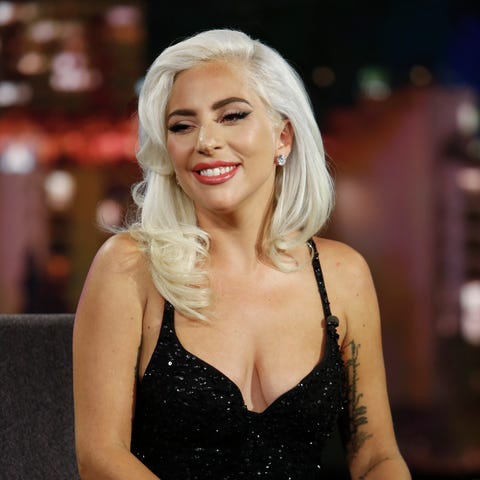 " I was 19 years old and I was working in music and a producer told me 'take your clothes off' and I said 'no' and I left and they told me that they were going to burn all my music. And they kept asking me and I froze and I … I don't even remember. And I won't say his name. I understand this #MeToo movement and I understand that a lot of people feel really comfortable with it. I don't want to face this person ever again, "she said through tears.
The singer explained that it was years later that she relived the trauma in such a way that she ended up feeling like the time she had been abused, so it was a psychiatrist who treated her.
"Years later I went to the hospital, they brought in a psychiatrist and I told them: 'Bring me a real doctor.' I said, 'Why is there a psychologist here? I can't feel my body. ' I was in total pain, then I was numb, "she said.
It was after being ill for a long time that she came to the realization that the symptoms she had were the same as the ones she suffered after she was raped and realized she was pregnant.
"I was sick for weeks and weeks afterward and I realized that it was the same pain that I felt when the person who raped me got me pregnant on the corner [outside] of my parents' house, because I was vomiting and sick . Because she had been abused. I was locked in a studio for months, "she revealed.
The singer added that this is not the first time that her body has behaved in this way, but that for a long time this was a constant in her life: her body would freeze , but there was no physical reason to explain it.
"I had a total psychotic break and for a couple of years I was not the same girl. The way I feel when I am in pain is how I felt after I was raped. I had so many MRIs and scans and they never find anything, but your body remembers. I couldn't feel anything. I dissociated myself. It's like your brain disconnects and you don't know why no one else is panicking , but you're in a state of ultra paranoia . It is really very real to feel that there is a black cloud that follows you wherever you go, telling you that you are worth nothing and that you should die, "shared the Oscar winner.
The interpreter also explained that for her, self-injury was a way of expressing her pain instead of just having it inside, but this made her feel much worse. However, he recently stopped doing this, as he has focused much more on his mental health, although it has been a battle.
"The reason I recently mutilated myself is because the healing process in my mental health has been a slow improvement . And even if I have six great months, all I need is something to be triggered once to make me feel bad, "he said.
Lady Gaga explained that over time, she has learned to "lift herself" out of that state of mind using techniques she has learned over the past two and a half years .
Sefani Germanotta, Lady Gaga's real name, explains that, "years later", she suffered an anxiety attack that took her to the hospital, where she realized she was subject to post-traumatic stress disorders linked to the attack.
These disorders included self-mutilation, he said, saying it took two and a half years of therapy to control these impulses. "I learned all the ways to get out" of a crisis, she said.