They are names that are not typically associated with the commercial scene, but offer an intriguing alternative to toast on Sunday. Easter brings with it the opportunity to toast with family and even friends. And so the wine returns to take centre role on Argentine tables.
Each one will undoubtedly have their preferred label, or they may have already issued their purchase. Yet for those who are still out there looking for fresh labels and alternatives, here are three options.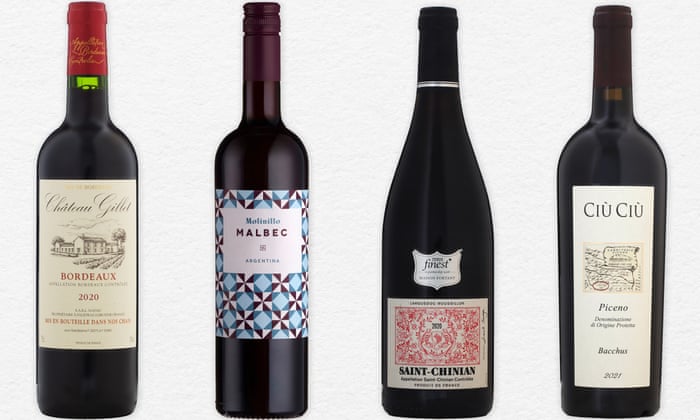 Château Brandsen Red Blend 2021
This blend is named after an old house in the area known as "the Château de la rue Brandsen." It is made up of 50% Malbec, 25% Cabernet Sauvignon, and 25% Syrah, and it has been aged for 12 months in French oak barrels and 6 months in the bottle.
It is made by winemaker Victoria Prandina, who describes it as "an attractive, balanced, and harmonic wine with excellent promise." On the nose, it is expressive and complex with notes of cherries, plums, and blackberries with eucalyptus, pepper, and spices; and on the palate, it is bright, with an excellent concentration of fruit, refreshing acidity, and round and ripe tannins." The cost is $5,500.

The Contest Malbec 2021
It is a Malbec using grapes from Gualtallary Alto, Tupungato, and Valle de Uco, with a limited production of 8,403 bottles (1,352 masl). On the nose, fresh fruit dominates, such as plum, and violet aromas are recognised.
Its entry into the mouth is distinct, with the presence of red fruits, cassis, peaches, apricots, and spices discernible. It stays in the mouth for a long time, which is typical of the Gualtallary region. Wild tannins that develop over the course of a year in carefully selected barrels. Osvaldo Chiavazza, a Mendoza artist, contributed to the label art. It also includes a collaborative playlist of folks who have tested it. Price: $4,200.

Biography 2018
Each Biography is made using the greatest varietals to obtain the blend that best expresses itself. Soledad Buenanueva, winemaker at Bodega Dante Robino, chose Malbec from Los Chacayes in Tunuyán, Valle de Uco, and Cabernet Franc and Bonarda from Alto Agrelo in Luján de Cuyo in 2018.
Both high altitude terroirs share traits like as excellent drainage and the presence of limestone, which adds complexity and minerality. The combination of these characteristics results in an attractive and balanced blend with strong scents and colour expression.
First-use The wine was aged in French wood for 14 months for Malbec and 12 months for Bonarda and Cabernet Franc, giving it richness and a ten-year ageing potential. Price: $15,800.