Today we will introduce you to 5 Netflix programs that are similar to "Black Mirror" that you should see before season 6.
Today, we'll introduce you to 5 series similar to "Black Mirror" to watch on the popular Netflix platform before season 6, so keep reading to make sure you don't miss out.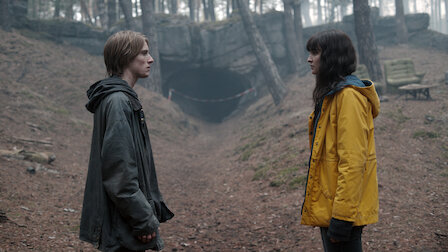 There is no doubt that Black Mirror is one of Netflix's most successful series, which also raises nightmarish possibilities in which technology exceeds humanity, and a new season was recently revealed.
As a result, we offer five similar programs to watch while you wait for the sixth installment of Charlie Brooker's drama.
And it is that the series' creator took a vacation during the epidemic, stating that he did not want to focus on the series that imagines multiple universes crumbling, so he focused on humor, but is ready to return.
Therefore, without further ado, here are the 5 best programs to watch before Black Mirror's new season:
1.Dark
The disappearance of a kid drives four families on a frantic quest as they unravel a mystery that spans numerous generations, as created by Baran bo Odar and Janjte Friese.
There are three seasons available.

2.Altered Carbon
It has two seasons and is based on Richard K Morgan's cyberpunk novel.
According to its synopsis: "He awoke in another body after sleeping for 250 years. A deadly conundrum stands between him and his freedom."

3.file 81
"An archivist offers to fix some videotapes and becomes caught in the mystery surrounding the disappearance of the filmmaker and the demon cult she was investigating."
Mamoudou Athie, Dina Shihabi, and Matt McGorry star in the show.
It includes eight chapters and is based on the eponymous horror podcast.

4.Oats Studios
"Neill Blomkamp creates a series of experimental short films in which he recreates post-apocalyptic planets and nightmare environments."

5.Love, Death & Robots
There are three seasons to this cartoon series. Each episode recounts a unique story, yet they all have one thing in common:
"Terrifying creatures, twisted surprises, and dark humor collide in Tim Miller and David Fincher's anthology of animated stories for adults."