In a story about the karma of trauma, she plays a horrific accident victim who numbs herself with OxyContin. In the movies, the drama of addiction and recovery is presented to us as a sequence of rituals.
There's the day-by-day protocol of 12-step programmes (the meetings, the showing up, the sharing, the calls to sponsors); many of us may feel we know it well from movies, even if we've never directly experienced it.
There are the deeply etched patterns of addiction itself: the highs, lows, cravings, exploitation of friends and family members, the plummet to the bottom, the reaching for the drink, pill, or fix (or the one that isn't there) and, in some circumstances, criminal action. Reaching out to save oneself is also a ritual, which some addicts believe God built into us.
When it comes to this matter, the ritual extends to the audience. We live in a deeply addictive society; whether you, I, or anyone else is a "addict," we all have shades of the addictive temperament.
Addiction dramas, such as "Clean and Sober" or "The Road Back," have so many repeating touchstones of behaviour that they practically become a form of therapy for the viewer.
That's why, while viewing one, you can be aware of the emotions it's manipulating and even the buttons it's pushing while still being drawn in and impacted by it.
A successful addiction drama does not have to be artistic in the same way that therapy is. What it does need to do is tell the truth about itself — to not cut corners, to make its characters' anguish honest and sympathetic.
"A Good Person," Zach Braff's fourth feature (and the greatest one he's made since his debut, "Garden State," in 2004), is exactly that kind of film. It's an addiction drama with sequences to argue over, a few plot twists, and other gaffes.
But, beneath the middlebrow situational conventionality, there is a core of real emotion and honesty. The film develops a highly precise situation – about its heroine and a complete family — and then follows it through. It's not a melodrama about hitting rock bottom. It's the narrative of lives that have been frozen by tragedy, and how they are unfrozen.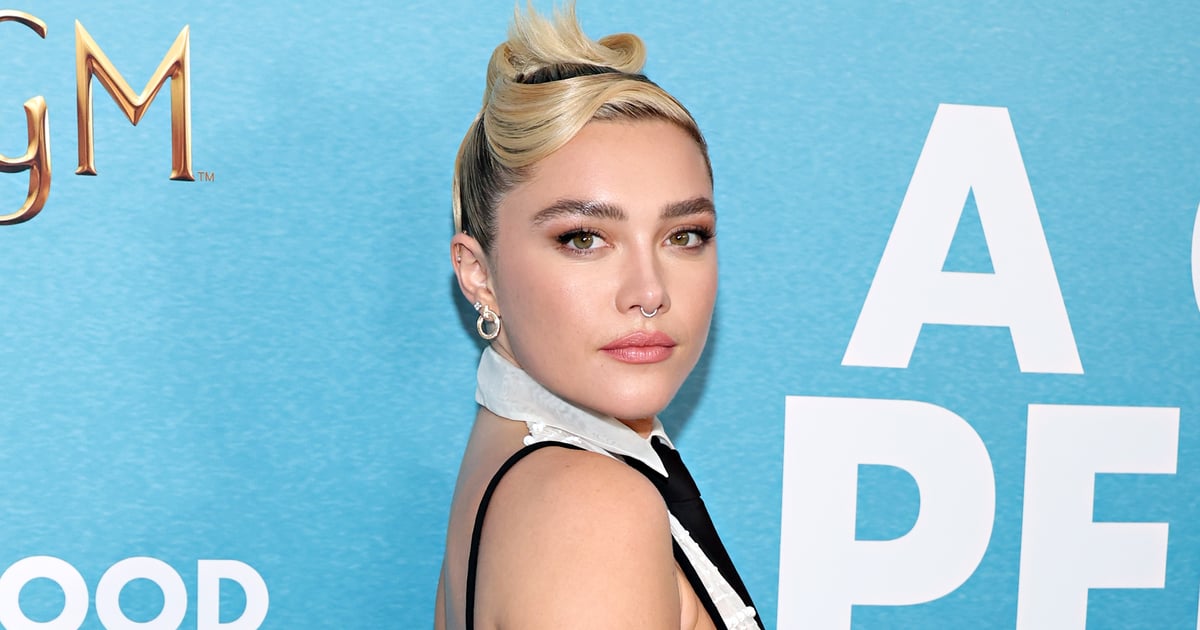 If there's one movie cliché I'd rather not see again, it's the one in which you watch happy characters for the first 5 or 10 minutes, and they're driving in a car, and suddenly — CRASH!! — a massive vehicle comes out of nowhere and sideswipes them, and so much for happiness.
That cliche has evolved into an aggressive and overly programmed style of dispensing The Hand Of Destiny. Nevertheless, early on in "A Good Person," there's a scenario that's a sophisticated version of the car-accident-out-of-nowhere disaster, and it's really powerful.
Talk about happiness going up in flames. We've just returned from Ally's (Florence Pugh) and Nathan's (Chinaza Uche) engagement party in New Jersey, where they are clearly in love.
Ally makes a livelihood selling wholesale pharmaceutical pharmaceuticals and feels a little terrible about it, but she's a soulful (if unprofessional) pianist and singer, and her party rendition of the Velvet Underground's "After Hours" is a great mood-setter.
A few scenes later, she and her future sister-in-law, Molly (Nichelle Hines), as well as Molly's husband, Jesse (Toby Onwumere), are travelling into New York City for some shopping and possibly some theatre. Ally is driving, and as their ideas come together, she pulls out her phone to look at a map for a moment.
It's not the right time. To her left, a bulldozer lifts its shovel into the highway, and the next thing you know…well, we don't see the collision, but we cut to its aftermath. Ally is in the hospital with a severe head injury. Jesse and Molly? They've vanished.
The loss of life is heartbreaking, but what hangs over the film (despite the fact that it doesn't bring it up until much later on) is that Ally looked away from the road.
Was the accident her fault as a result of this? Perhaps, but here's another way to look at it: Who hasn't glanced at a cell-phone map for two seconds while driving down the motorway?
Fast forward a year. Ally is entitled to her trauma and her guilt. And, in her opinion, she has every right to her medicines – the sky-blue OxyContin opioids she began taking for her injuries and has continued to take ever since.
We don't need to be told she's self-medicating, and neither does Ally's mother, Diane (Molly Shannon), in whose home she's now residing. Self-medication has almost become a source of pride in America.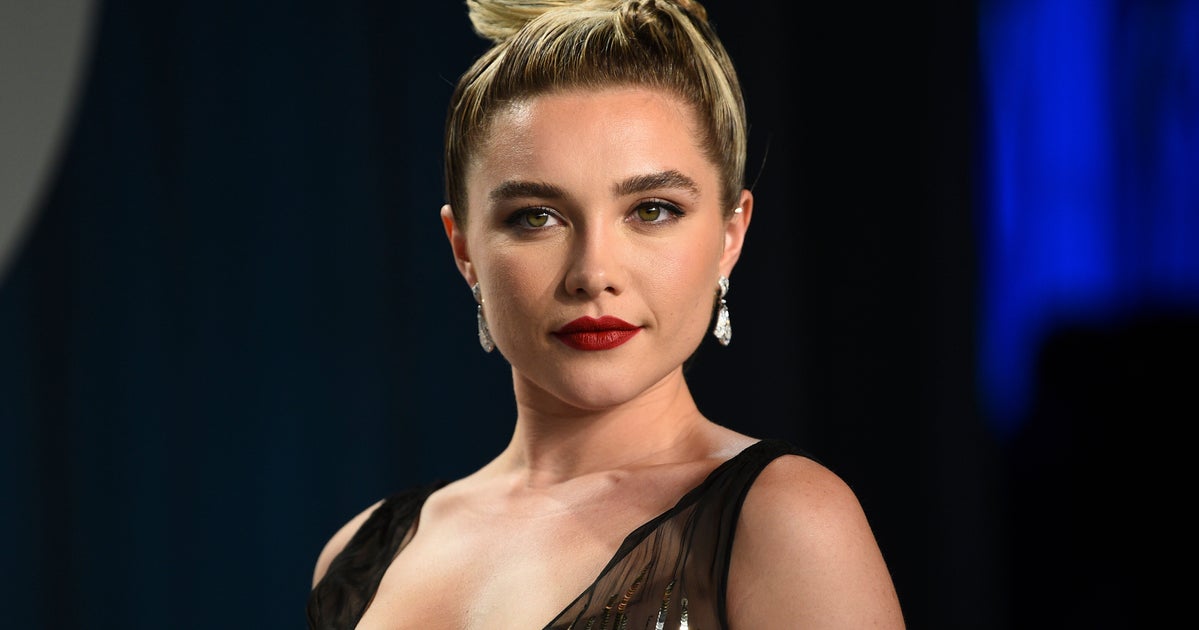 But what became of Ally's engagement? We believe it fell apart as a result of the revelation that she bore some blame for the deaths of her fiancée's sister and brother-in-law. We'd be mistaken. (Another thoughtful touch.) Ally is now trapped in a bleak cocoon, as we can see.
Florence Pugh does not isolate herself and does not engage in exaggerated acting out. In the hypnotic haze of Ally's disorientation, she brings her emotions to life.
Ally's existence has become a limbo, and Pugh accomplishes the difficult acting accomplishment of connecting us to that. Early on, Ally uses a self-hair-trimming tutorial to cut her own hair into a martyr's bob, a shorter, not-insane-looking, but still pretty telling cut.
She's coasting, but her Oxy refills are going to run out, which means she's about to fall over a cliff. Pugh plays all of this with a nervous realism that is impossible to ignore.
At the pharmacy, Ally had a riveting snarky meltdown. She has breakfast with Becka (Ryann Redmond), a former big-pharma colleague, all in order to seek for medications from her.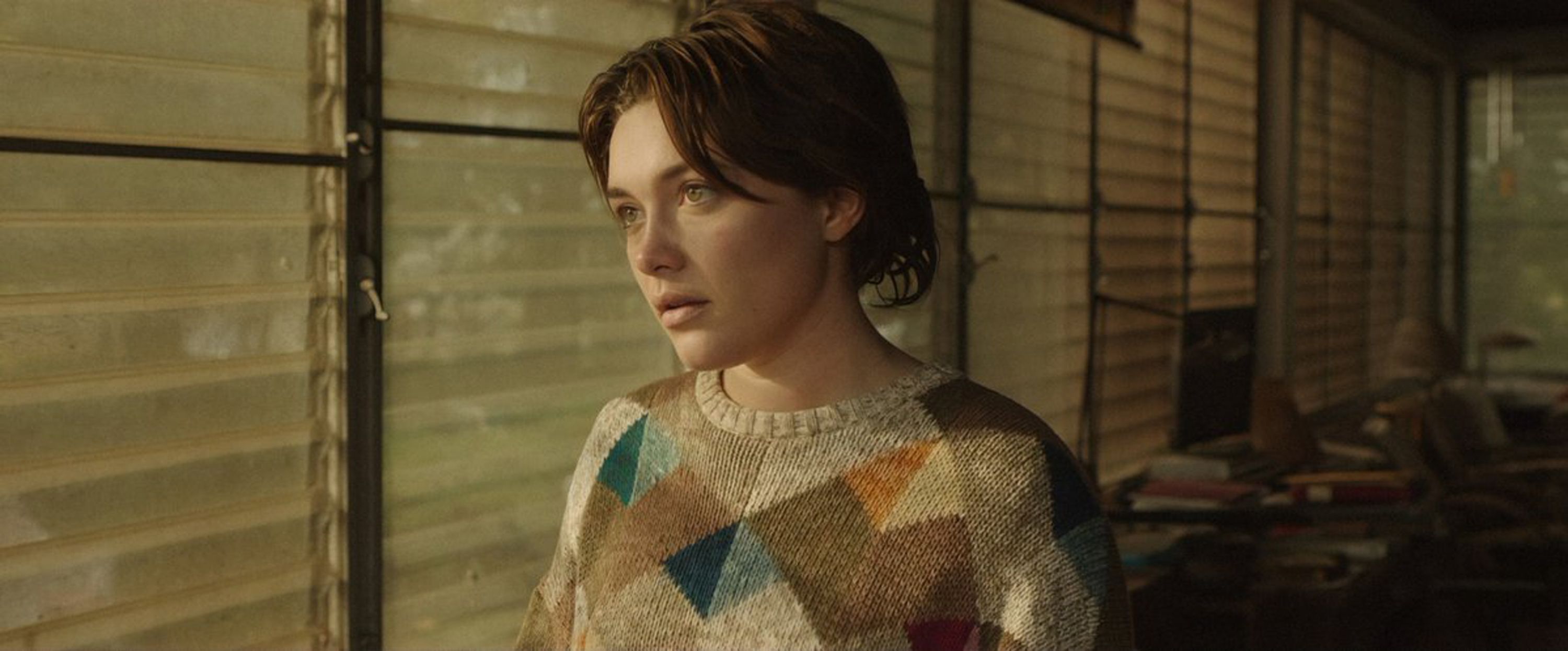 (Becka reacts appropriately, leaving Ally high and dry.) Then she goes to a bar in the middle of the morning, orders a tequila, and talks to two losers she knew in high school, who are so casually sadistic about mocking the former princess when they see her condition that the scene flirts with tapping into their misogyny, except Braff is too good a writer to do that. His speech is full of vivid and varied voices, and it has a strong sense of empathy.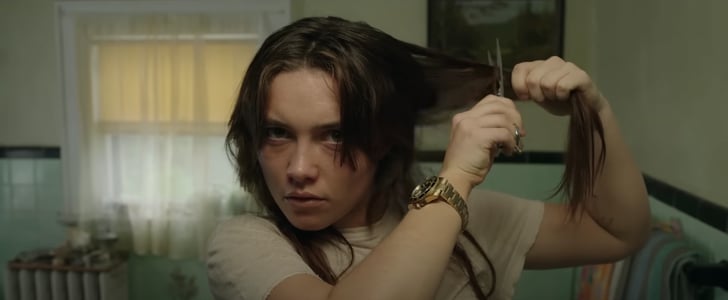 One of the most important is Daniel (Morgan Freeman), who was intended to be Ally's father-in-law and who begins the film in a very Morgan Freeman fashion, chatting to us in voice-over about the soothing dream of creating model trains.
In recent years, Freeman has been cast as seemingly prickly but heavenly characters. Not so in this case. Daniel has a benign exterior with monsters within.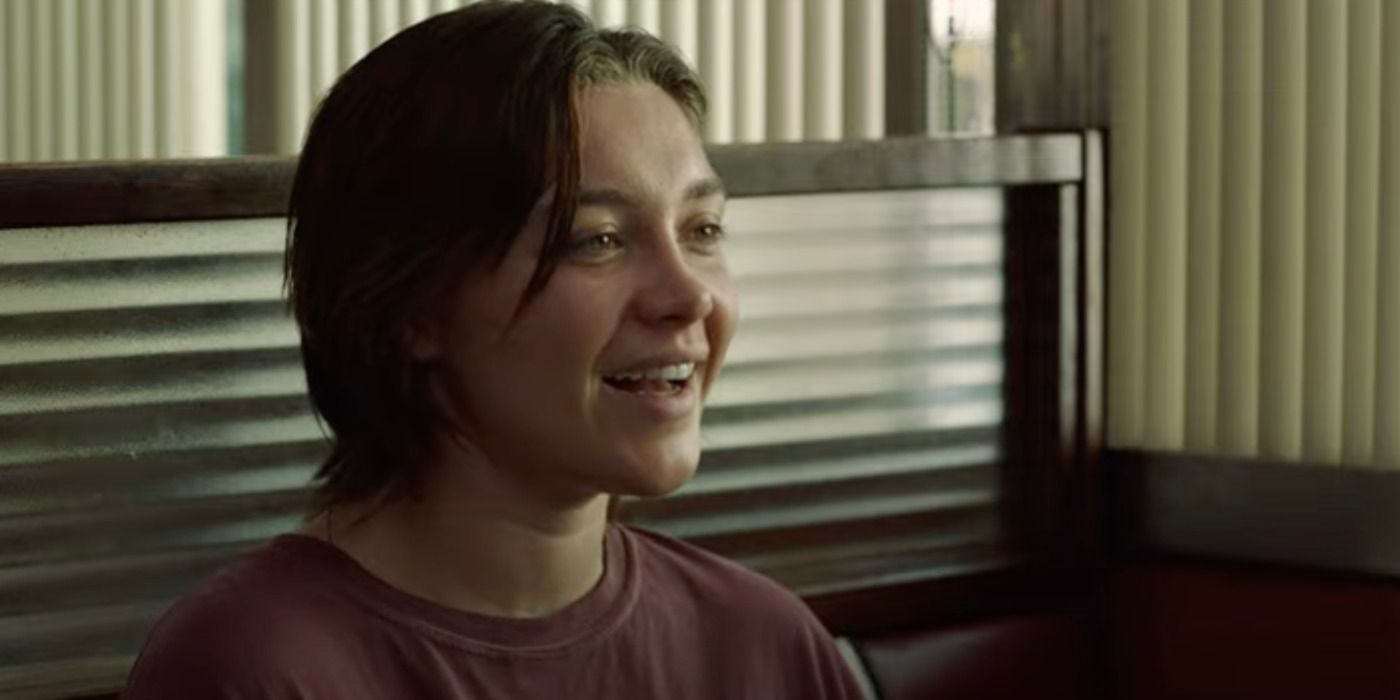 He has done more than his fair share of damage as a retired cop and Vietnam veteran, as well as a violent drinker with 10 years of sobriety behind him.
Freeman transforms him into a pious sinner of an old grandfather who, in the right conditions, will threaten to blow your brains out and actually mean it. It's a fantastic character, and Freeman makes Daniel an addict of puckishly philosophical anguish and depth.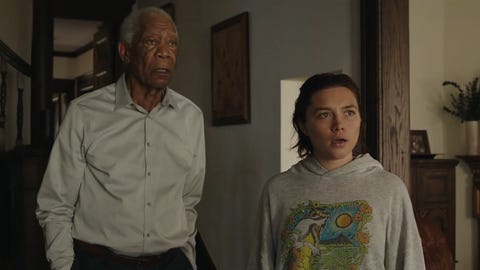 As Ally goes into a church for a 12-step meeting, understanding she's become a pharmaceutical junkie and that she needs to find a way out, who does she discover there but — sure — Daniel, who has always blamed her for the accident.
Alright, having these two at the same meeting seems a little neat. But you may get stuck up on it, or you can roll with it to get to the scene a few minutes later, where Ally and Daniel are conversing at a diner, and we witness the interface of two troubled souls with a thornier relationship than either of them can acknowledge.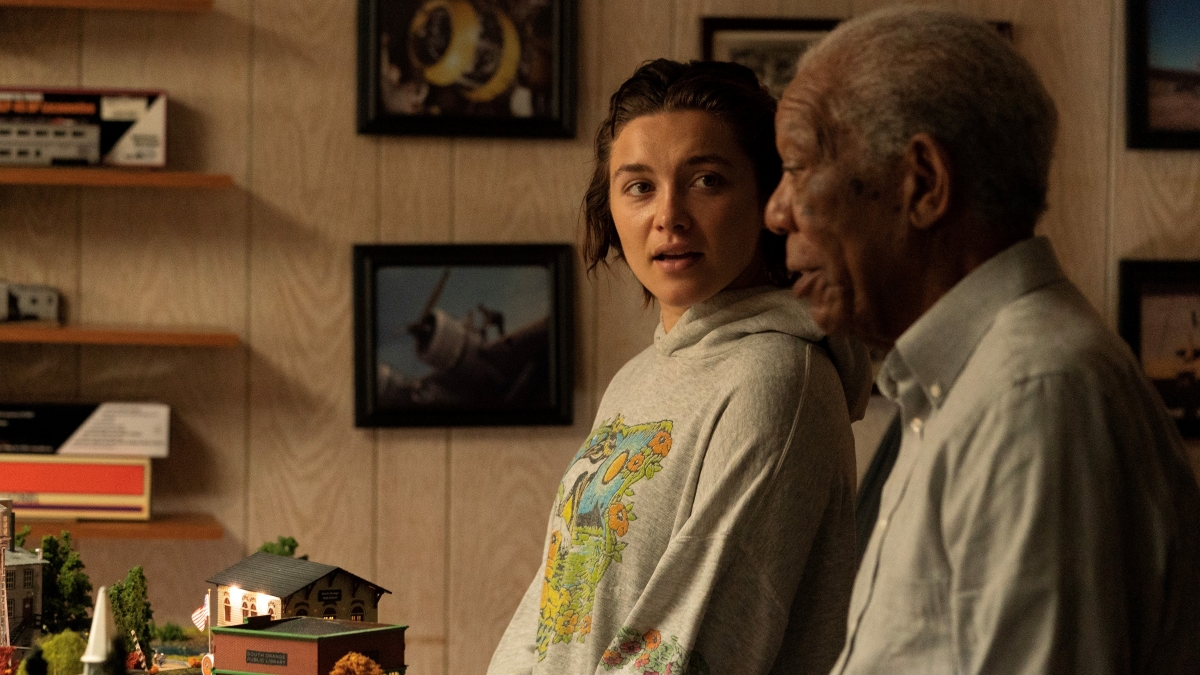 Braff's drama proceeds on two parallel tracks: Ally's arduous road to rehabilitation, and Daniel's attempt — and failure — to be a good guardian to his orphaned granddaughter, Ryan (Celeste O'Connor), who, at the age of 16, is conducting her own acting out.
What makes the film compelling is not so much that a single catastrophe ties both stories as it is that we see, in the telling, how trauma has its own karma that spreads across a family.
Perhaps healing has its own karma. Wounds are ripped open, truths are aired, and hugs are exchanged in "A Good Person." That's the type of film it is.
But, although the uplifting aspect of the addiction drama can be one of its pieties, it feels earned in this case. With its whimsical exterior and hazy heart, "Garden State" made it plain that Zach Braff is a commercial sentimentalist.
Despite the fact that many critics scoffed at the film, it had a romantic sincerity that won some of us over. "Wish I Was Here" (2014) was a flop, and his adaptation of "Going in Style" (2017) was a flop, but "A Good Person" sees Braff, at 47, leaning on his experience to create a film that feels grounded in reality. Where some may see a careless filmmaker, I see skill. And his own unique voice.