Donna D'Errico has posted a gorgeous new Instagram photo of her fully chiselled abs in a silky lingerie set.Donna wore no makeup in the photo, showing off her pristine skin and fresh face, which is a departure from her normal posts.
The actress eats a vegan diet and has engaged in "combat training" to stay fit and sculpted. Donna D'Errico is known for her glam looks, but in a new Instagram image, she went in a completely opposite route. The Baywatch alum posted a lingerie photo with no makeup on.
The snapshot shows the 54-year-old actress lounging on a chair in a silky pink lingerie set, displaying her toned abs and powerful arms. Her skin is glowing, and she appears to be in good spirits.
"This is National Barbie Day." "October is also National Donna D'Errico Birthday Month," she added in the post. "Here I am today commemorating both by sitting in Barbie pink and informing you that I will be uploading some cake on my birthday."
Others congratulated her in the comments. "You look wonderful," one person said, while another wrote, "Every day is Donna D'Errico appreciation day."
Donna loves bikini moments, and she clapped back last year after being chastised for wearing an American flag-themed bikini.
"Quite a few women grumbled about the Fourth of July video I posted in a red, white, and blue bikini because they thought I was 'classier than that,' 'too old to wear a bikini,' and, my favourite, 'desperate,'" she wrote at the time in an Instagram post.
"Let me to tell you something that may surprise you. I can basically wear and do whatever I want. On that subject, here's me squatting on a coffee table in a bikini."
Donna was open with Extra about having cosmetic enhancement treatment done around 2020. "It's not quite natural," she said. "There are minor changes… Botox, filler, nips, and tucks are all part of the procedure."
Yet, she has made it plain that she would strive hard to be strong. She earlier posted images on Instagram of herself performing "fight training" at the beach with her trainer Ayhan Tongadur.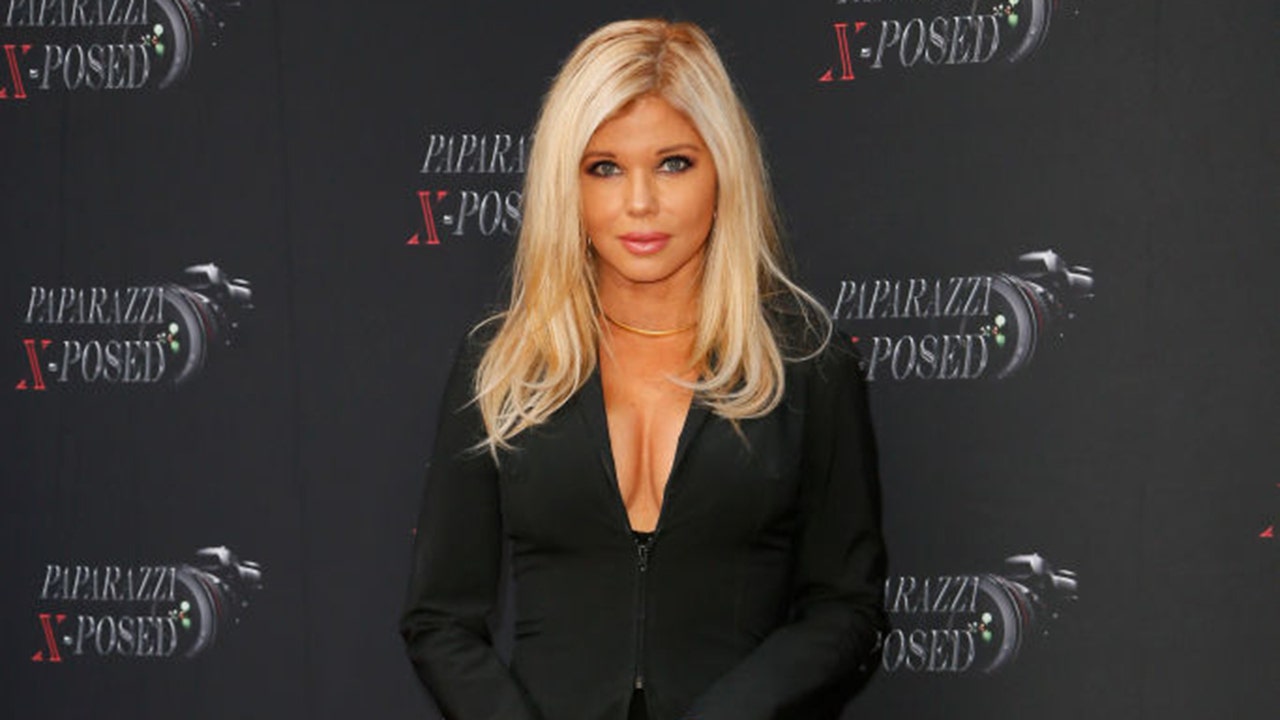 Donna is wearing boxing gloves and standing in a fighter stance in the snap, while Tongadur holds paddles. In another set of photographs, she's in the same spot as Tongadur, who's performing a mid-air kick. "My best impression of a female ninja performing a front kick," she captioned the photo.
Donna works out indoors as well, with trainer Spencer Brown. In 2019, she posted a video of herself doing a sledge push across a gym floor—a motion that would undoubtedly work your thighs and booty.
"I told him I wanted to get more 'cut' in my shoulders and back while still looking feminine, and focus on getting my legs and butt tighter," she explained at the time. "I can already tell a change."
Donna, of course, eats well. She earlier stated to Fox News that she is a vegan and that avoiding animal products has improved her health. She noted "pleasant advantages, such as healthier skin, improved digestion, and better sleep," among other things. "But that's not why I do it," she added, "I do it for the animals."
Everyone, Donna D'Errico!