The cabin of the seventh-generation Ford Mustang has been revealed. However, every single Ford press shot featured a more expensive trim level, and Ford reserved only one digital rendering for a base-level pony. We can now observe the distinctions between the two in action, beyond the superficial contrasts of color and substance.
A 2024 EcoBoost Mustang was spotted by one of our covert photographers. Upon coming to a halt, the camera zoomed in for a closer look, giving us our first real glimpse at the streamlined cockpit. The first thing that stands out is the fact that there are not one but two digital displays in this vehicle.
As you advance up the Mustang trim and option tree, these screens merge into one big display, although they all begin as standalone tablets like the ones shown below.
Ford claims that the driver display is 12.4 inches in size and that the central infotainment system screen is 13.2 inches in size. They can be linked behind a single display, although Ford hasn't said where in the lineup this feature is available or if it comes standard. Whatever your situation, this is what the interior of the base model 2024 Ford Mustang will look like.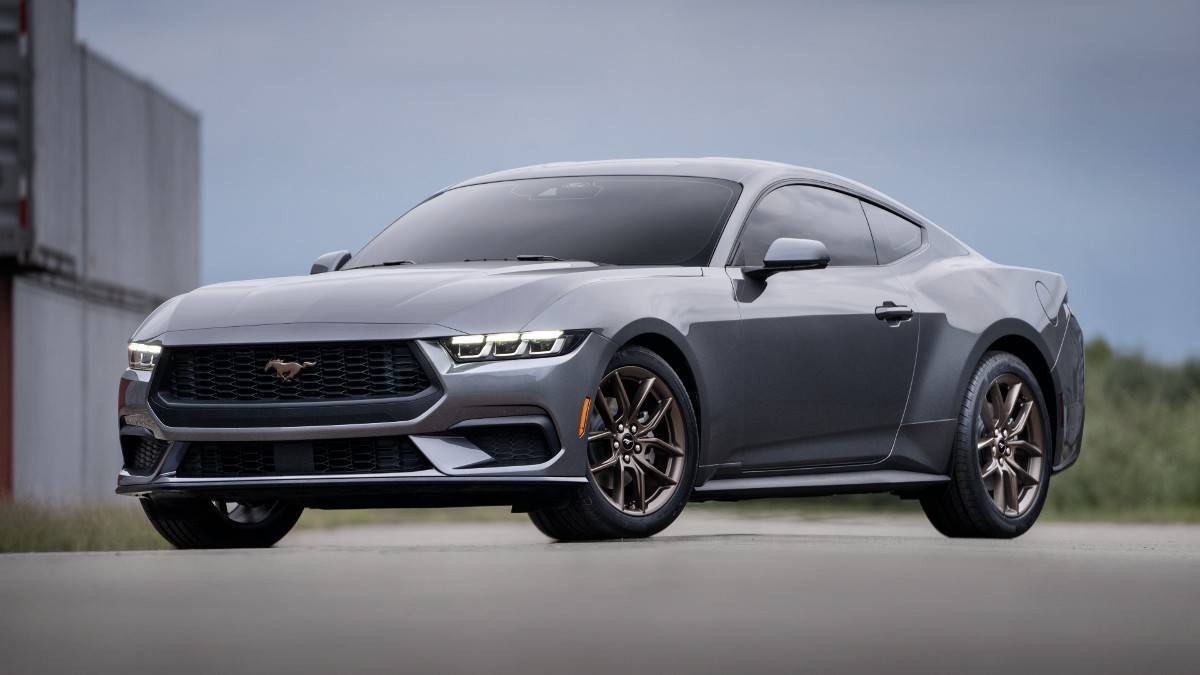 Aside from the individual screens, the cockpit will be dominated by shades of gray and black. The leather accents on the seats and doors have been replaced with cloth, and carbon fiber has been simulated throughout the dashboard and on the console near the shifter.
The controls on the steering wheel and center stack are haptic, giving the driver some analog agency despite the cockpit's otherwise spare aesthetic.
The only difference between this and actual photos is an electrical flap that operates the brakes instead of a traditional handle. Yet, the public perception of the interior differs slightly from the official press portrayal.