The stunning model cannot resist flaunting her amazing curves in front of the mirror.
Yanet Garcia stunned her millions of Instagram followers with a shot taken in front of a mirror, which sparked their emotions and responses.
Thanks to her more than 14 million followers on social media, which have propelled her to a successful career, the model who gained notoriety for a few years as "The Weather Girl" on the morning program " Hoy " has been able to be successful as a fitness influencer.
In a recent publication, the 30-year-old beauty displayed her beauty in a sultry photo that generated a stir on the networks since Garcia posed sexily in front of the mirror to catch her charms from the front and the back, much to the joy of their followers.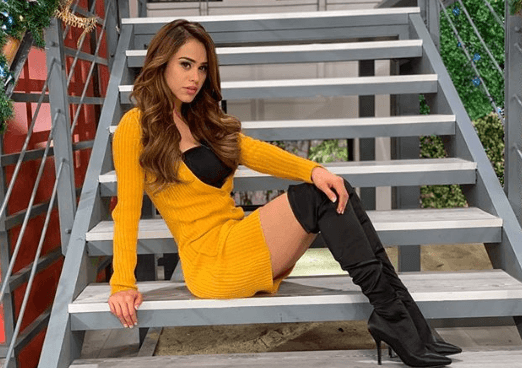 Due to the transparency of the fabric, the Monterrey native left very little to the viewer's imagination as she displayed her intricate anatomy in a high-cut, white bodysuit made of mesh fabric and accented with pink floral motifs.
The responses didn't take long to arrive, and as of right now, her post has more than 297 thousand likes and thousands of replies, with the following reactions standing out.
The devoted lovers of "Goddess, I adore you," "Simply lovely," and "Wow beautiful" have spoken.
Recently, the young lady happily announced that she had been featured on the cover of the inaugural issue of the men's magazine Penthouse, Mexico edition. This achievement has allowed her to pursue new film projects and, of course, her Only Fans website.