Donny Cates took over the Guardians of the Galaxy in January 2019, when he was one of the most popular writers in the industry. After an incredible Venom run that reintroduced the character, what he could achieve with the Guardians of the Galaxy looked boundless, especially with artist Geoff Shaw drawing the initial narrative arc.
The sky was the limit with their creation, the Cosmic Ghost Rider, along for the journey, and they gathered for the first time in the entire sky-high Cates run. Was it worth the hype?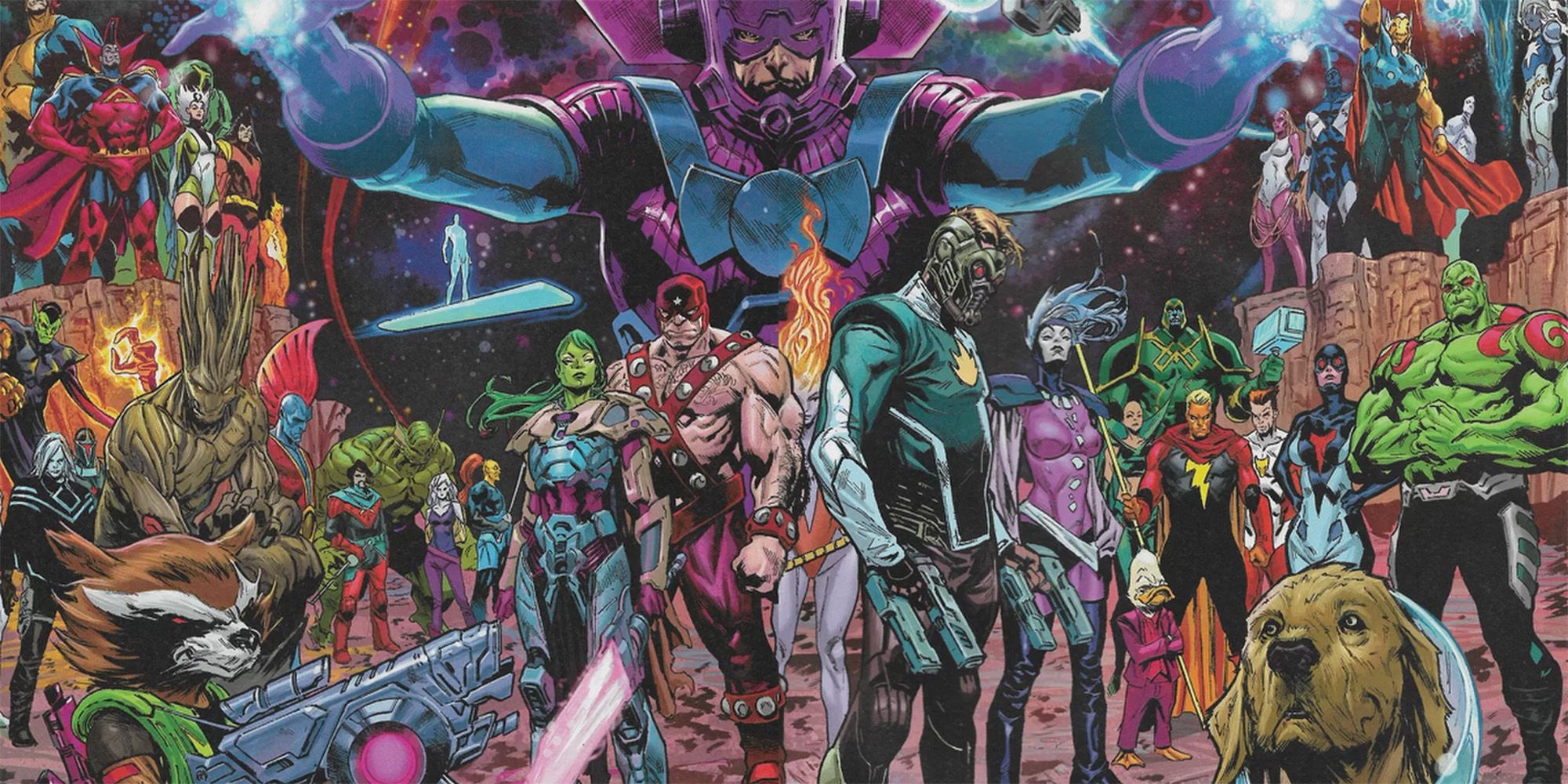 Guardians of the Galaxy (2019) #1-12 and Guardians of the Galaxy Annual (2019) #1 are collected here. Apart from the annual, this trade paperback contains two major plot arcs, with Star-Lord playing the central role in each, supported by a strong and diverse ensemble cast.
The first story arc involves Thanos' death and probable reappearance, and the second involves Star-father Lord's rising up to destroy the galaxy. In both circumstances, Star-Lord and his motley crew must go to whatever length to overcome the odds.
This commercial paperback is characterized by two elements. The first is a punk-rock attitude, while the second is a humorous mash-up of the classic Guardians of the Galaxy crew.
When it comes to punk, you can see it in how a select characters are depicted, from Groot's mohawk to Gamora's nasty hair-in-the-face style.
In the film, there are big and badass moments, such as Rocket being put inside Groot's chest like a mech suit or Gamora planting magnet bombs on Beta Ray Bill's hammer so it explodes when it returns to him.
There are clever ideas like these throughout the game, which will keep your action itch satisfied. The squad dynamic is entirely new here, with Cosmic Ghost Rider joining them for a spell or Beta Ray Bill joining them.
Meanwhile, Rocket is absent from the majority of this book but appears in following issues. This series was released at a period when Star-Lord and Gamora were not friends, and Cates attempted to reunite them. Cates clearly enjoys Cosmic Ghost Rider since he has some of the funniest and most badass lines.
The first plot arc starts off strong with a massive theme centered on Thanos' demise. It is established early on that Thanos replicated his mind into a body, but he refuses to reveal who.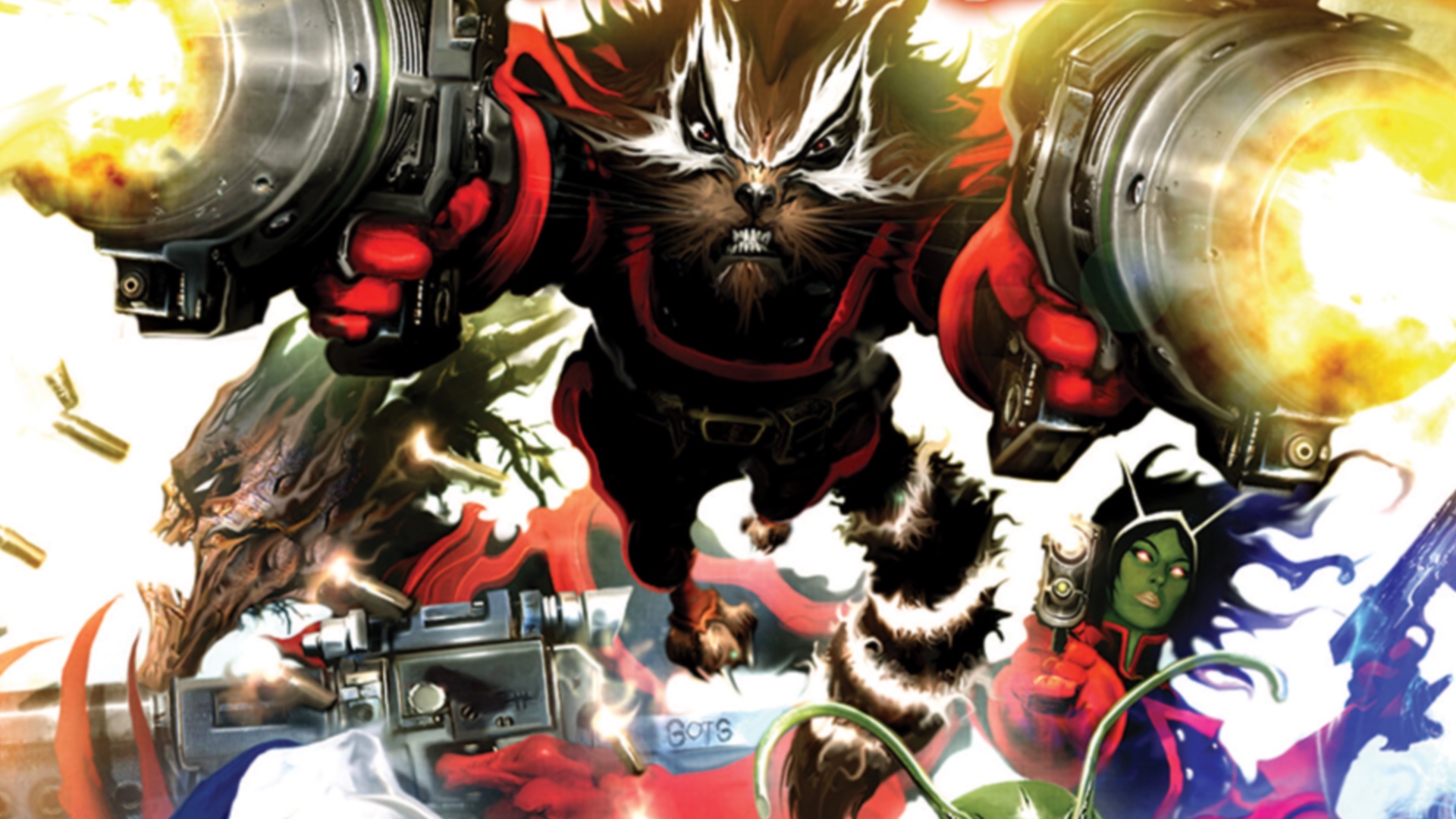 This causes every hero to seek out and possibly kill whoever he has placed his thoughts into. Yet it's a wild goose chase, and this plot arc ends suddenly.
The second plot arc sends Star-Lord on a quest to either question or obey his father. Several subplots in both stories occasionally seem odd between transitions, but nothing so weird that it throws off the pace or flow of the larger story.
Although there are some uncomfortable hitches, the art throughout is as good as superhero comics can get. Shaw's ability to capture dramatic moments is outstanding, especially with Marte Gracia's excellent colors that bring out the shadow work.
For example, Eros is terribly damaged, and his visage adds a dimension of dread that fits the great twist. Cory Smith's past six issues are filled with stunning double-page splashes and tons of detail.
It's interesting to read this years later since you can see Cates including his own creations like Cosmic Ghost Rider or Wraith, who ended up dropping out of the major plots or disappearing entirely.
We also have Groot talking, which stems from Gerry Duggan's stint on the show. For these reasons, this collection might feel all over the place as it builds on its two-story arcs while never feeling like it's setting up a greater future.
In that sense, this collection is similar to two well-told stories without a larger direction. Donny Cates' Guardians of the Galaxy arrives just in time for the first issue of the team's next big story. Cates' run may be described in a single word: epic.
There's always a big idea, cool action sequence, or wow-factor scenario in this collection, no matter which issue you read. It doesn't always flow or blend seamlessly, but it's thrilling comics when it needs to be.