Jamal Edwards, an entrepreneur, has been the subject of an emotional tribute from Ed Sheeran. The song was released by the singer/songwriter on the late entrepreneur's website SBTV.
Edwards, a DJ and music entrepreneur who received an MBE for his contributions to the music industry in 2014, passed away on February 20 of last year at the age of 31.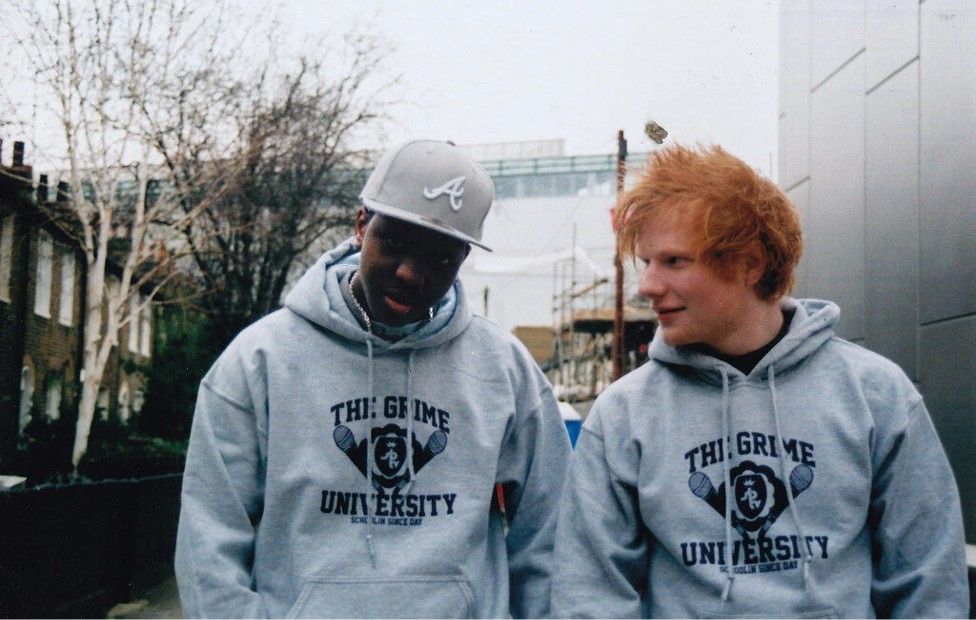 Sheeran opened the premiere of the new season of the SBTV series F64 by performing a 64-bar freestyle tribute to Edwards, who died of cardiac arrhythmia due to the usage of recreational drugs, as determined by the coroner at the outset of the inquest.
Sheeran (then 31) is shown in the opening scene of the music video, illuminated by two spotlights while standing in a circle of candles. Sheeran, dressed casually in trousers and a blue jumper, raps, "Yo Jam, this is a letter to you, it's been a long but it's been hard for me to get in the booth.
"Since we last spoke, I've been a father of two and have been trying to keep a positive outlook on life, but it's been tougher than I anticipated. For the simple reason that I just want to chat to you, but I can't stop crying over how much I miss you. It was obvious that without you, we'd be doomed.
After these lines, the screen illuminates to reveal Jamal's name spelled out in Chelsea FC's home stadium of Stamford Bridge, of which Edwards was a lifelong fan. Sheeran raps about how the two of them used to celebrate by getting "jerk wings and plantain" and seems to make a reference to Edwards' drug use in the song.
I never knew you touched the drug because you always bade me up; if you ever caught me more than drunk, you always loathed what it does, he sung. I really wish I'd known," he said afterward.
In addition, Sheeran mentioned staying at Loose Women panellist Brenda Edwards' house for over a week after hearing about her son's death. We spent nine nights sobbing in your living room…. He sang,
"Was at your mom's there all week trying to make sense but I can't, and though it's been a year still feel agony in my heart."
Other lyrics include, "If not for them I'd be done with the world," which Sheeran says he would have written if Edwards had knew he was going to be godfather to his second daughter, Jupiter. His final words were, "I can't believe that you're gone or the sadness that I'm feeling… Nothing will ease the anguish of missing you more than my daily thoughts."
Edwards rose to prominence after founding the music platform SBTV in 2006, which is widely recognised for launching the careers of several successful UK musical talents, including as Sheeran, Dave, and Jessie J.