With commitment the first month motivates until … a piece of pizza with melted cheese or any type of fatty food, your favorite, crosses your path. Resisting temptation is complicated. But all is not lost because researchers believe that just by sniffing a food for two minutes can avoid these impulses.
WHAT DOES THE STUDY SAY AND SUGGEST?
According to a study from the University of South Florida, published in the Journal of Research Marketing , smelling an unhealthy meal hits the brain's reward circuit in a similar way to eating it.
The researchers analyzed a phenomenon known as environmental odor: a marketing tool used, where smell is used to encourage us to buy a product or fulfill a whim.
The authors wrote that this tactic is used in restaurants, stores, supermarkets, hotels, areas and even airplanes. For example, several establishments burn sticks of cinnamon and fresh rosemary to whet the appetite of customers.
WHAT WE SMELL AFFECTS OUR CONSUMPTION
For researchers, most of us always choose those foods with a high content of fat, sugar, salt, because they are "tastier". They argue that instead of leaving for a healthy option, which will give us long-term benefits, we opt for short-term pleasure.
That is why our olfactory and gustatory system of our bodies overlap in the way they activate the reward circuit of our brain, our sense of smell can play an important role in this choice.
To test their hypothesis, they conducted a series of tests with a group of people using an aroma nebulizer, which gave off the aroma of healthy and unhealthy foods, such as cookies against strawberries and pizza against apples.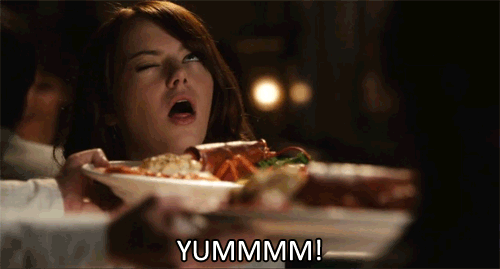 TWO MINUTES AGAINST THE CRAVING
The study found that participants exposed to cookie odor for less than 30 seconds were more likely to want one. But those exposed for more than two minutes , showed no greater desire for the biscuit than for the strawberries, and, mostly, chose strawberries instead. These results were the same with the smell of pizza and apples.
Because healthier foods do not emit an environmental scent as intense as others, they are usually unrelated to the reward and have less influence at the time of ordering.
Remember that everything in moderation and nothing with excess.