Change the water every 2-4 days
Plants drink and need water to breathe. It is not uncommon for a large flower arrangement to suck up all the water in one or two days. It is recommended to keep the vase full to prevent the flowers from drying out and withering.
In addition, they are susceptible to bacteria that accumulate when the stems settle in the water. For this reason, changing the water in the vase will help keep the flowers fresh longer.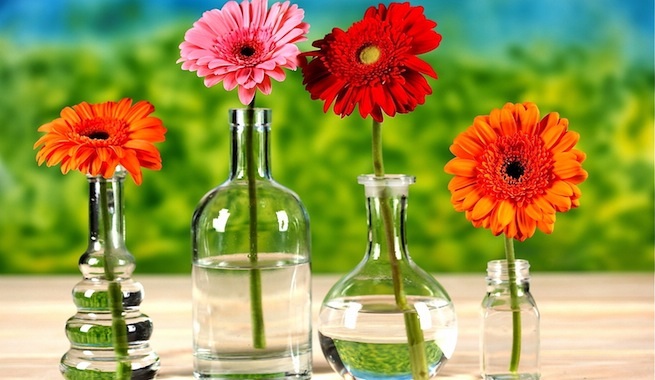 CUT OUT AT LEAST ONE AND A HALF CENTIMETERS THE STEM
When the flowers are out of the water the ends of their stem dry and the cells die, which makes it difficult for them to absorb water better. Therefore, cutting the stems just before replacing them in the vital fluid helps expose a fresh tissue that can suck water efficiently.
Avoid putting your flowers next to fruits or vegetables
The ripening of the fruit emits an invisible, odorless gas called ethylene. This gas is harmless to humans, but deadly to flowers. The science behind this is as such: in the world of plants, flowers are the precursor of the fruit. Once a flower is pollinated, it begins to become a fruit so that it can form seeds and start the life cycle of the plant again.
Ethylene is the gaseous hormone in the plant that induces that flower to drop its petals and become fruit. As the fruit matures, it continues to emit ethylene. When you put your vase of flowers next to the fruit or vegetables you expose them to this gas and they will drop their petals naturally.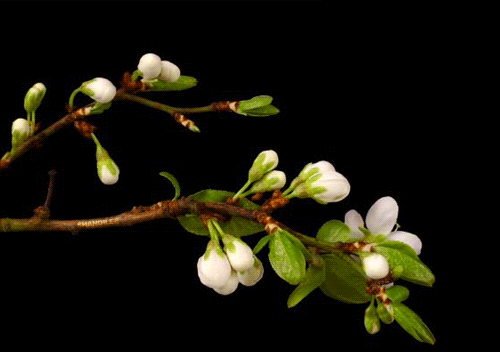 Use sharp scissors to cut stems
If you use old or worn-out scissors to trim your flowers, you will often damage the stem tissue. Damaged cells can not absorb water effectively as healthy ones. as effectively as sharp scissors ensure a clean cut that leaves the cells unharmed.