Keenan Anderson LAPD: Hours after being Tasered and held multiple times by Los Angeles police in the street, the cousin of Black Lives Matter co-founder Patrisse Cullors died.
Educator and father of two, Keenan Anderson, aged 31, passed away in a Santa Monica hospital.
The LAPD has released body camera footage from the incident that occurred on 3 January, 2023. Mr. Anderson is seen pleading with the police officers holding him down.
He may be overheard stating,
"They're trying to George Floyd me!"
– Alluding to the killing of a black man in Minneapolis, Minnesota, by a police officer in May of 2020.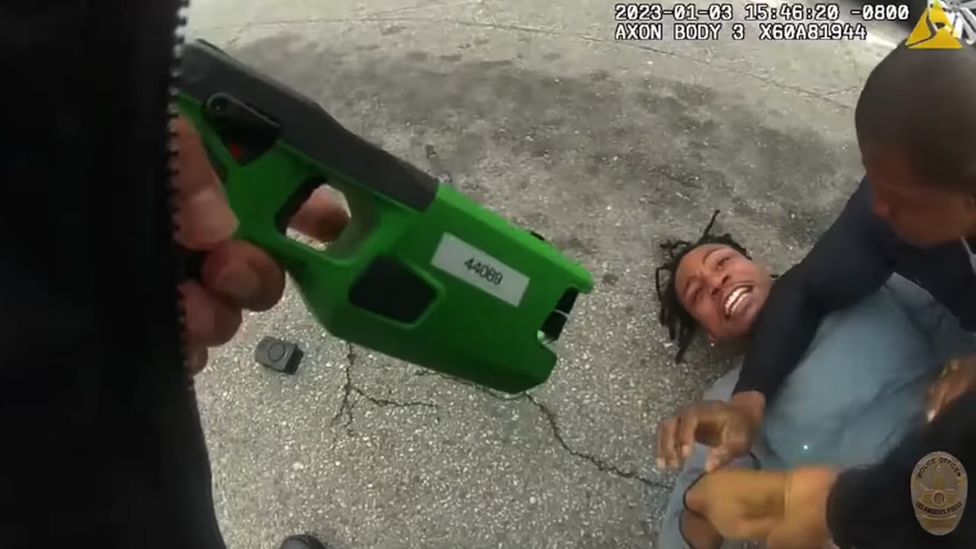 The Blame Falls on LAPD
Mr. Anderson, a resident of the Washington, DC, region, was killed while in Los Angeles, although the circumstances surrounding his murder are still under investigation.
The clip increases the strain on the LAPD, who have been involved in three fatal interactions with black and brown persons in the past week.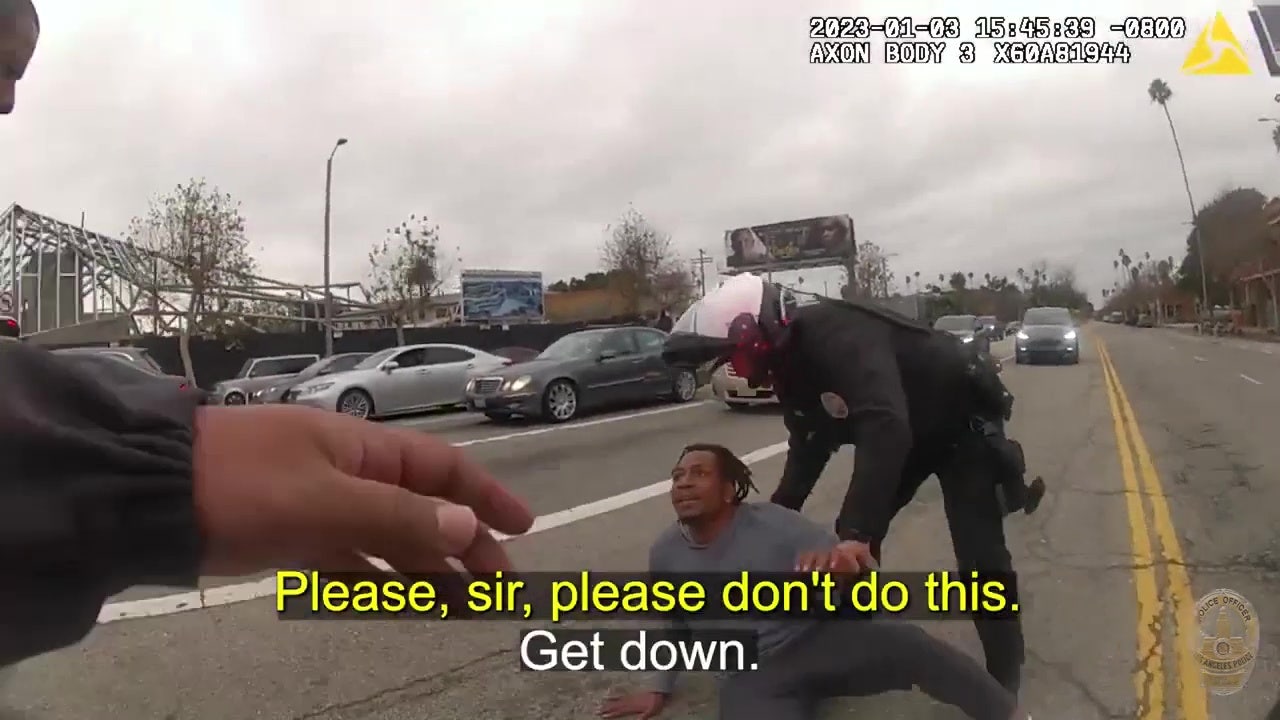 At the beginning of January, police shot and killed Takar Smith, 45, and Oscar Sanchez, 35. Karen Bass, mayor of Los Angeles, has described the events as "very troubling." The police department has stated that it is looking into the deaths of the three guys.
The officers who Tasered Mr. Anderson arrived at the site shortly after 15:00 local time due to reports of a car crash.
At a press conference on Wednesday, Police Chief Michel Moore said that Mr. Anderson was charged with felony hit-and-run.
In his words, Mr. Anderson had tried to "climb into another person's automobile without their consent" in an effort to flee the situation.
Mr. Anderson can be seen on camera crying and informing the first responding officer that "someone is trying to kill me," despite the fact that no one can be seen posing a threat.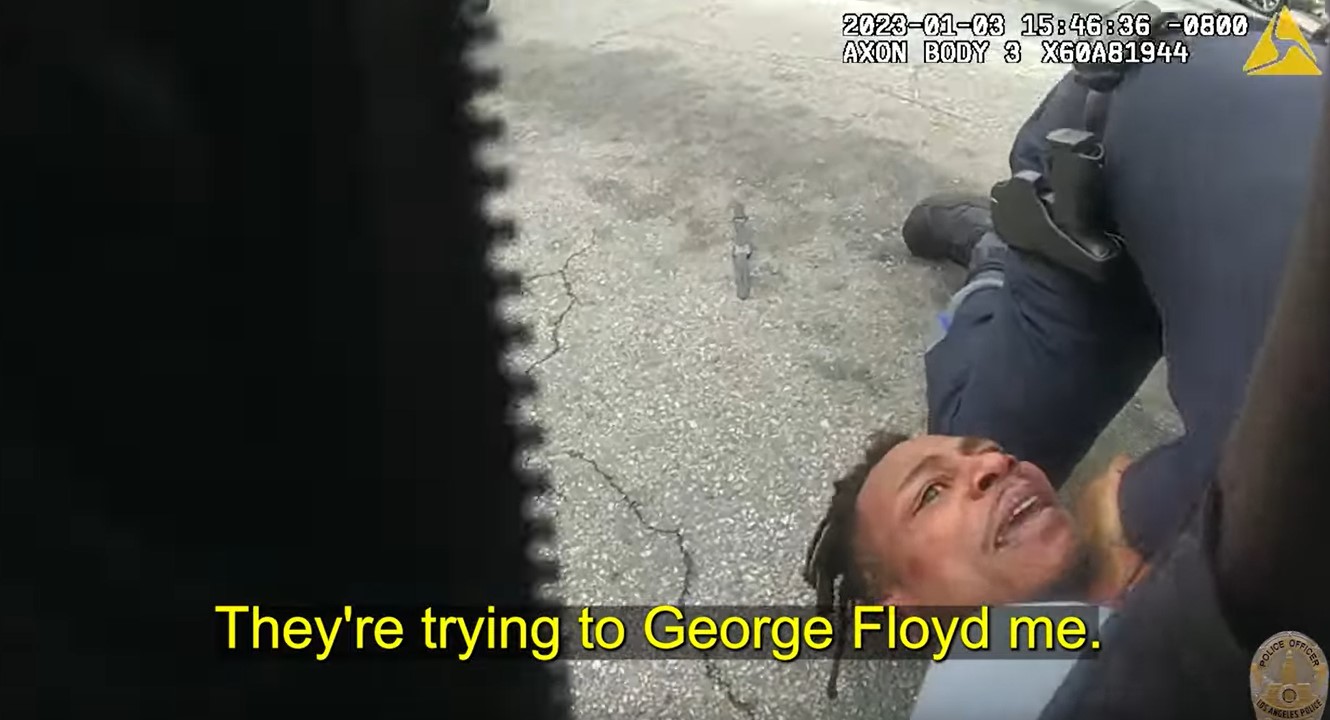 Mr. Anderson follows instructions to sit down, but as additional police officers arrive, he gets up and rushes into the street.
Mr. Anderson initially cooperates with police when they arrive to apprehend him, but afterwards becomes combative and frightened, yelling, "please" and "help" and "they're trying to George Floyd me!"
After repeatedly warning Mr. Anderson to "stop [resisting arrest] or I'm going to tase you," an officer used the stun gun on him for roughly 30 seconds. He was being restrained by other police officers. About five seconds later, he is Tasered once more.
Police reported that Mr. Anderson was taken to the hospital by ambulance approximately five minutes after he was Tasered. Around four and a half hours after going into cardiac arrest, he passed away, as reported by the police.
Mr. Anderson tested positive for cannabinoids and cocaine in his blood, according to a toxicology report compiled by the LAPD. Officials from the Los Angeles County coroner's office will compile their own report.
The killing of Mr. Anderson has rekindled calls for police reform, with some demonstrators arguing that officers armed with firearms have no place responding to vehicle crashes.
According to Patrisse Cullors, Mr. Anderson's cousin and co-founder of Black Lives Matter, in an interview with the Guardian,
"My cousin made a plea for assistance but got nothing in return. My cousin thought he was going to die. In the last decade, he has watched as a group of people protest police brutality against African Americans. He was trying to shield himself from potential harm because he understood the stakes. There was no one to look out for him."
Ms. Cullors and others have demanded the resignation of the LAPD's police chief.
Mr. Moore claimed that the high level of interest in the Mr. Anderson video prompted him to rush its publication. Typically, he explained, it takes 45 days.