Labor has won the Federal seat of Aston in a historic by-election spillover, dealing a crushing defeat to the Liberal Party and its leader, Peter Dutton. Five candidates were running for the Melbourne seat, which the Liberals had held since 1990, but the main battle was between Labor's Mary Doyle and the Liberals' Roshena Campbell.
Ms Doyle's election was called just after 5 p.m. by ABC election analyst Antony Green, following a startling 6% swing to Labor, which had garnered roughly 41% of the primary vote to the Liberals' 38% and the Greens' 11%.
Ms Doyle will take over for retiring Liberal MP Alan Tudge, whose retirement in February prompted the by-election. The outcome defies historical precedent, as the ruling party has not won a seat from the opposition in a by-election in well than a century.
It's especially bad news for Mr Dutton, who saw the by-election as a litmus test for his leadership. The Liberal leader told his party tonight that it had been a "difficult night" for the party, but that it will only strengthen them for the next general election.
"We meet now, we rebuild, and I guarantee you, we will never surrender," he declared. The Liberals' fate was foretold by an early swing to Labor in the mortgage-belt electorate, where Liberal candidate Roshena Campbell focused her campaign on rising living costs and local infrastructure.
Ms Campbell is a former Melbourne City Councillor and barrister. Ms Doyle is a breast cancer survivor and former unionist who ran unsuccessfully for the seat in the last election. She stated that the Albanese government was making a difference for families struggling due to growing living costs by providing lower-cost child care and lowering the cost of prescription drugs.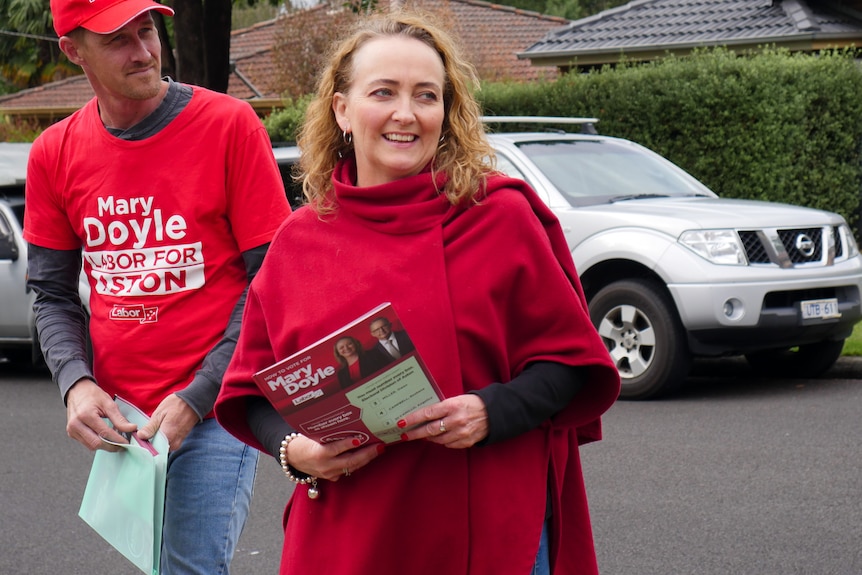 The victory comes as a relief to Prime Minister Anthony Albanese, who stated during the campaign that anything less than a big Liberal majority would be an indictment of Mr Dutton's leadership.
The Aston upset comes after Labor recaptured NSW in last month's State election with a 5.6 percent swing, establishing a "red wall" of Labor control throughout all of mainland Australia.