The pop star goes to the heavens on her beautiful and mesmerizing third album, conjuring the cosmic power of love and the divine feminine.
A blood moon, or red moon, is a bad omen, a premonition of natural calamities, economic disasters, or the death of a great patron, according to astrologers and ancient mythology.
Fortunately, a red moon is a rare occurrence: a full moon in total lunar eclipse, its deep, crimson glow reminding us that flawless alignments are uncommon.
This symbol of fiery intensity and divinity inspires Colombian-American pop singer Kali Uchis through Red Moon in Venus, her third studio album and second sung mostly in English.
Uchis has spent the last ten years pushing the boundaries of Latin pop music. On her lauded debut Isolation, she perfected a blend of R&B and pop, then moved that expansive range to the left on the Spanish-language album Sin Miedo (del Amour y Otro Demonios), where she recommended love as a potent anti-anxiety prescription.
It's been amazing to watch her loungey psychedelic spirit blossom into confident, shapeshifting pop; a generation of fans has fallen under the spell of her experimental nostalgia music. She is a modern-day La Lupe, channeling music from all around the world with a timeless aesthetic that allows her to incorporate any notion into her own vision.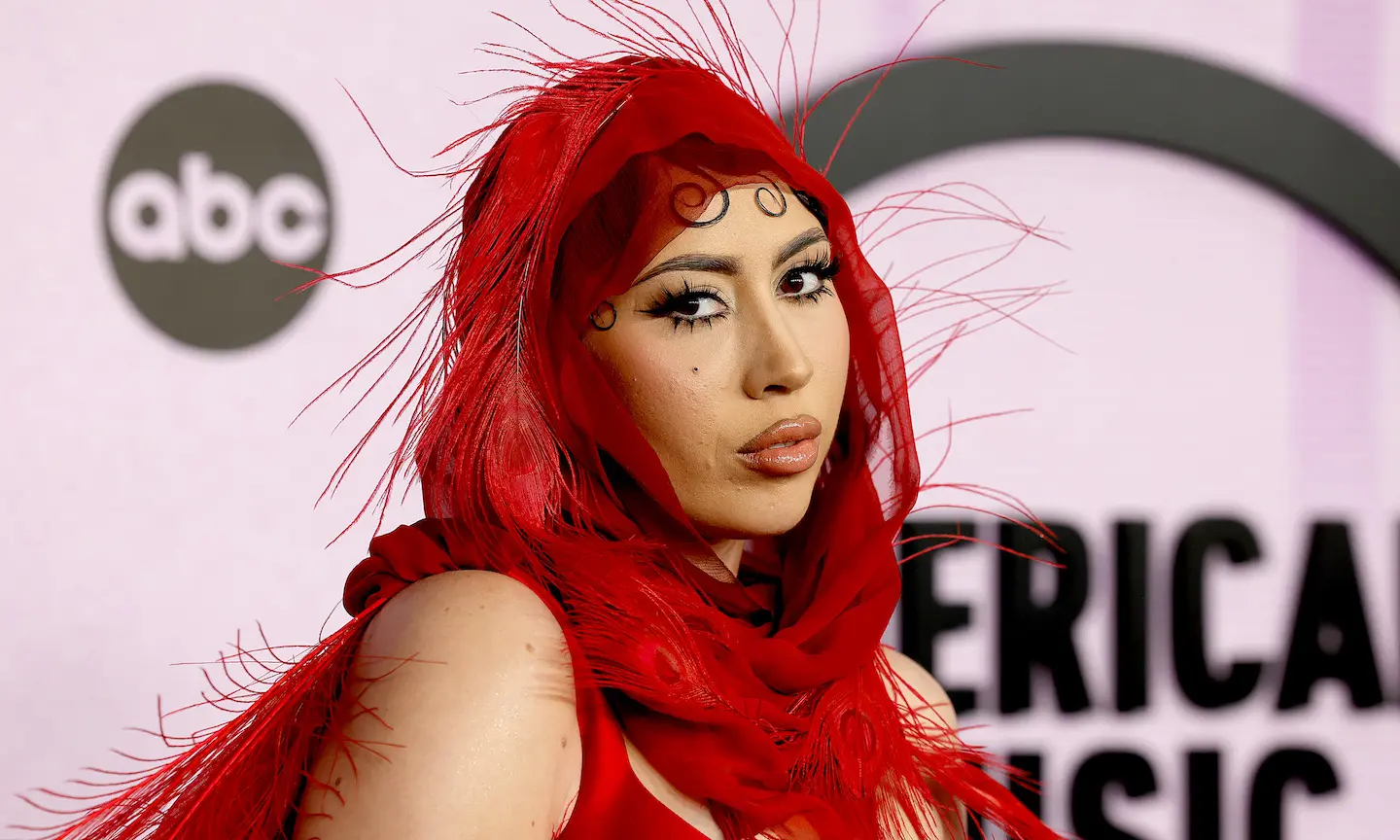 Red Moon in Venus luxuriates in Uchis' most beautiful sounds. It's a fanciful record that depicts rich, lovesick vignettes and high-femme escapism without letting go of control. Chirping birds, blooming flowers, and declarations of love abound in "In My Garden" and lead single "I Wish You Roses," two delicate devotionals that ignite the album's true image of love.
The first half of the record unfolds like the early phases of a relationship: unending, sugary, and all-consuming. "Want spoil me in every way/like It's Valentine's every day," she sings at the opening of "Endlessly," a pop-funk classic. Rose-colored glasses? On. But only for a short time.
Even when the album is at its most idyllic, Uchis never loses her grasp on reality, focused on exploring despair with equal zeal. "Fantasy," featuring R&B star and Uchis' romantic partner Don Toliver, is an Afropop dance track that concludes the record's infatuation.
The song delves into passionate and carefree love: "Don't let go of me/On my body/I just want the fantasy," Uchis cries. "That's it, that's the end of the song—come on sweetie, let's go home," she says abruptly, pronouncing the honeymoon phase ended.
The R&B kiss-off "Deserve Me" is based on the realization that being alone is preferable to remaining in a bad situation. "Moral Conscience" is an undulating, Tame Impala-esque psychedelia with a wise and disdainful foretelling: "When you're all alone/You'll realize you were wrong.
" Throughout, Uchis maintains her sultry alto serenity, allowing the exquisite production to sustain what should be moments of intense wrath. She's calm and composed because she knows a better love is on the way.
Uchis' serenades serve as a warning to lovers worldwide, a method for her to own her femininity in a culture that would otherwise portray it in a submissive role.
She'll be interpolating soul trio the Temprees ("Love Between") one minute and mocking an ex that their new girl would suck her pussy if she allowed her ("Hasta Cuando") the next.
Her confidence is reminiscent of those who, like Beyoncé or Tinashe, frequently straddle the line between naughty girl and loyal lover. Uchis poses in a bed of pink flowers in the video for "I Wish You Roses," making a symbolic reference to a moment from the 1999 film American Beauty, which portrays a middle-aged man's deadly obsession with a girl.
Rather than focusing on depressing representations of femme fatales, "I Wish You Flowers" focuses on the need to heal: "With gorgeous flowers can come the bee sting/But I wish you love," she sings, asserting a soft yet firm grasp over her beloved and their fate.
Uchis understands the strength of her sex appeal; rather than reifying it in patriarchy, she seeks redemption and liberation in femininity.
The Red Moon in Venus argues for letting love's various phases wash over you like a powerful tarot reading. Uchis' lovely songs frequently invoke the cosmic energies of the universe to bring heavenly intervention and sensation.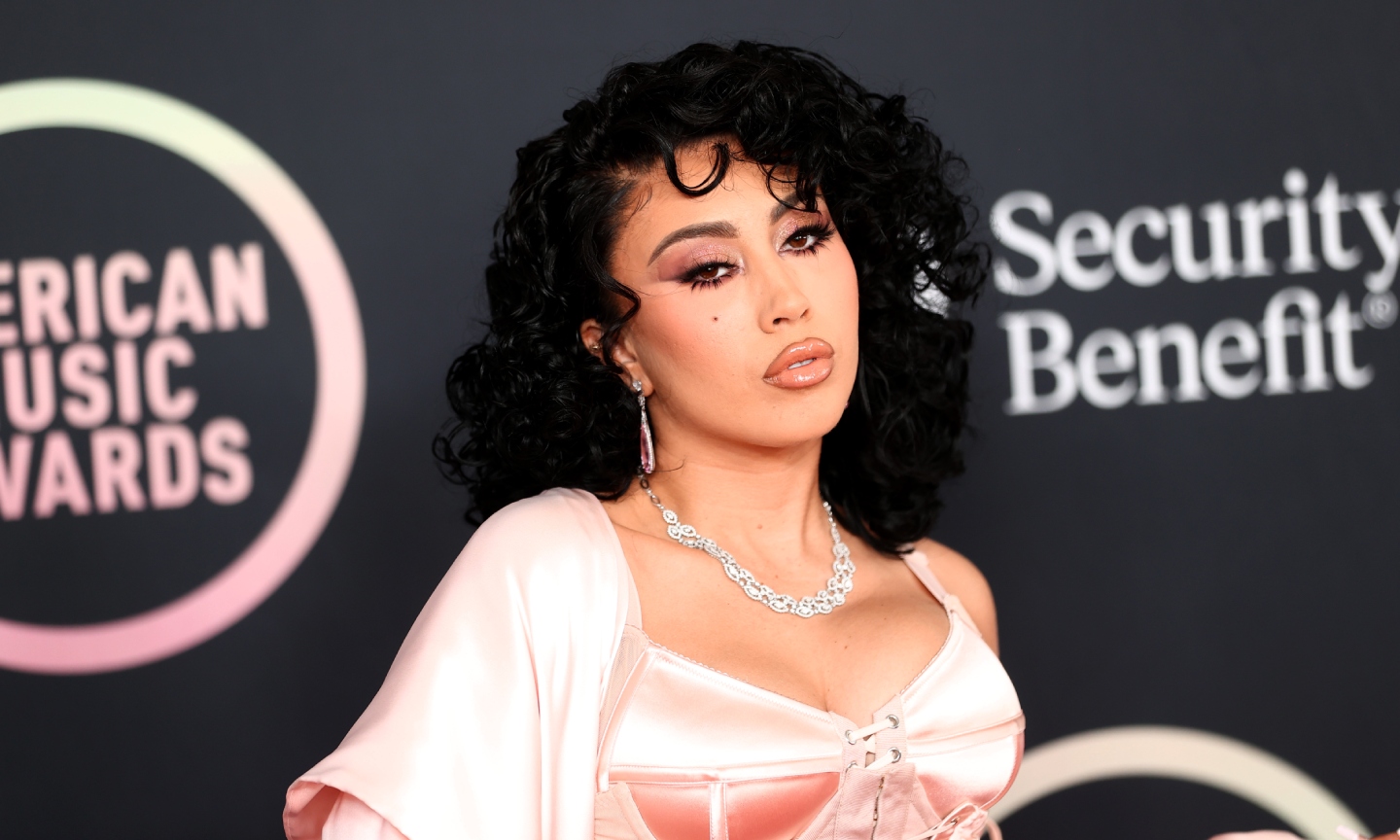 "Look, I'm hoping to God to send me an angel/Will the angels bring me back to you?" she coos over "Blue," a lovely jazz-pop song. Red Moon in Venus, with its shades of mourning and longing, invites us to feel the force of love's power, whether for good or ill.
The sweetly spangled "Moonlight," one of its brightest moments, exploits an astrological principle—the moon as the center of inner emotional intelligence and divine femininity—as a space to release love's brute gravity and surrender to the transcendence of possession.
"I just want to go high with my lover/Veo una mueca cuando miro en el espejo kiss kiss," she jokes, more featherlight, unfettered, and Cancer sun than ever before. Kali Uchis' music can lead to spiritual enlightenment if you open yourself to life's most feminine force.
Our editors independently choose all products featured on Pitchfork. Nevertheless, if you purchase something through one of our shopping links, we may receive an affiliate commission.