In terms of initial sales, Blizzard's latest addition to its long-running MMORPG, World of Warcraft: Dragonflight, performed worse than its predecessor, Shadowlands. However, weaker launch sales do not portend the end of World of Warcraft. Actually, in one important respect, it is functioning better than the preceding expansion.
Sales of Dragonflight "have not achieved the level of the previous expansion," according to Activision Blizzard's financial figures for the fourth quarter of 2022. Insofar as Blizzard has rarely in recent years published specific sales or player subscription numbers, it is difficult to tell what this signifies with any precision.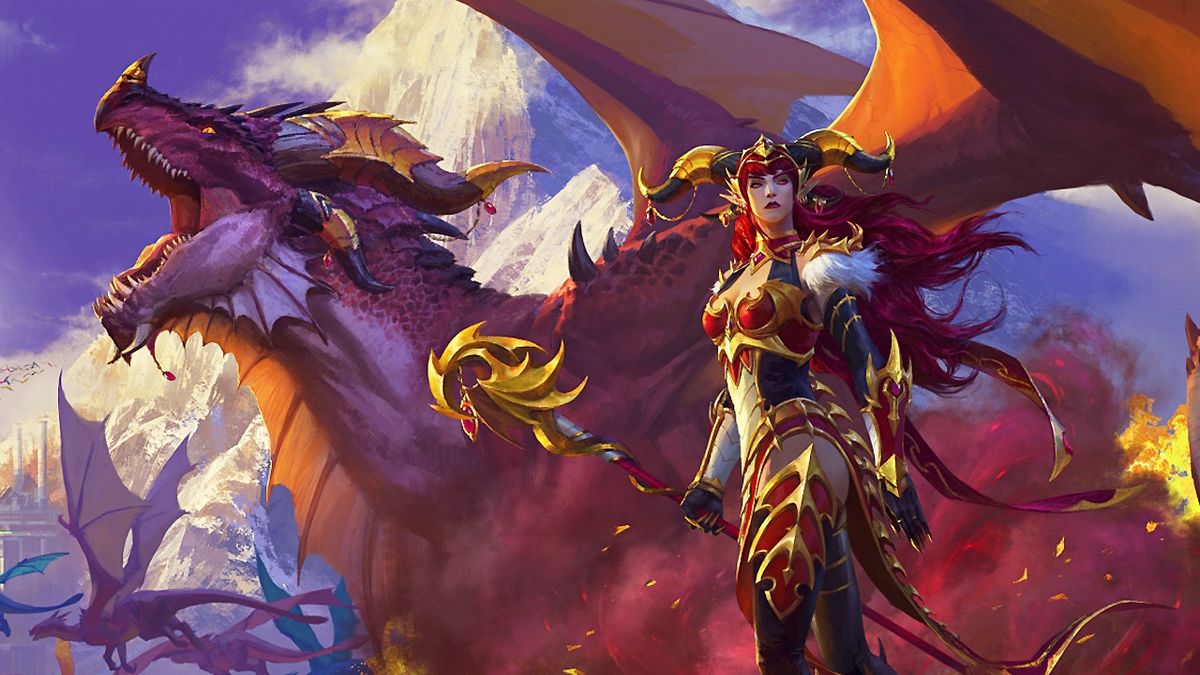 Shadowlands sold 3.7 million copies on its first day in 2020, making it the fastest selling PC game of all time until CD Projekt Red released Cyberpunk 2077. Blizzard was keen to tout the success of Shadowlands.
Launch day sales of Dragonflight clearly fell short of those of Shadowlands. Since Mists of Pandaria in 2012, this is the first time that first-day sales of a major World of Warcraft expansion have not topped those of its predecessor.
That's not totally unexpected, either. Blizzard has been embroiled in controversy over the past few years due to sexual harassment and discrimination litigation, and the expansion Shadowlands was generally disliked by players despite its commercial success.
In any case, early purchases of Dragonflight aren't indicative of the game's overall success. Following the releases of Dragonflight and Wrath of the Lich King Classic, Activision Blizzard stated that World of Warcraft experienced "year over year growth in reach, engagement, and net bookings in the fourth quarter."
With the help of Diablo and Overwatch, Blizzard was able to achieve its "biggest quarterly net bookings to date" in the fourth quarter, thanks in large part to the success of both titles.
In addition, "post-launch subscriber retention in the West is stronger than former expansions," as stated in Dragonflight's financial results for the fourth quarter. Again, it's hard to say for sure what this implies given that Blizzard hasn't disclosed official subscriber statistics in years, but it appears that Dragonflight is already showing to have longer legs than Shadowlands, despite not making as large of a splash upon release.
That's probably because of how well the expansion plays, as Activision Blizzard has said the game's community has responded favorably to the expansion. As part of its 2023 content roadmap, Blizzard plans to issue more frequent updates, which can only help to keep more gamers enrolled.
Patch 10.0.7, the next major update for Dragonflight, is expected to release this spring. It will bring with it long-awaited Heritage Armor for orc and human characters, as well as new endgame content in the Dracthyr starting zone of The Forbidden Reach. The latest patch for the MMORPG introduced the battle pass–like Traveler's Log and Trading Post system, where players may buy additional cosmetic rewards, some of which were previously only available in the game's premium cash-shop.