The Southern Plains and mid-South are anticipated to be affected by a long-lasting ice storm through Wednesday, which could cause tree damage, power outages, and hazardous driving conditions in multiple states.
The big picture: As of Monday night, the National Weather Service said that 14.5 million Americans were under a winter storm warning, while 3.3 million were under an ice storm warning. Many more people are under wind chill advisories and other cold weather alerts.
This dangerous stretch of freezing precipitation is the result of the Upper Midwest and Great Plains' cold air moving southward and colliding with moisture along a frontal boundary.
From Monday to Wednesday, the NOAA Weather Prediction Center predicted numerous rounds of wintry precipitation, including light freezing rain and sleet.
The forecast center warned that ice accumulations might be more than a quarter inch. In the hardest-hit areas, the ice "may result in tree damage and power outages," it was stated.
By Monday afternoon, the hazardous weather had already caused hundreds of flight delays and cancellations.Ice freezing and winter storms According to the National Weather Service, ice storm and winter storm warnings are in place in a number of states, including Texas, Arkansas, and Kentucky.
The NWS warned that traveling in some places might be next to impossible. Texas has seen sleet and freezing rain on Monday. A winter storm warning is in effect for a large portion of the Dallas-Fort Worth metro region until Wednesday AM.
According to the NWS Tulsa office, moderate to heavy sleet, potentially accompanied by thunder, is anticipated in both Oklahoma and Arkansas.

According to the Paducah, Kentucky, office of the NWS, freezing rain and sleet are anticipated there as well, making travel "treacherous" through Tuesday morning.
According to the NWS's Weather Prediction Center, an icy mix of precipitation is anticipated from Monday to Wednesday across at least 15 states.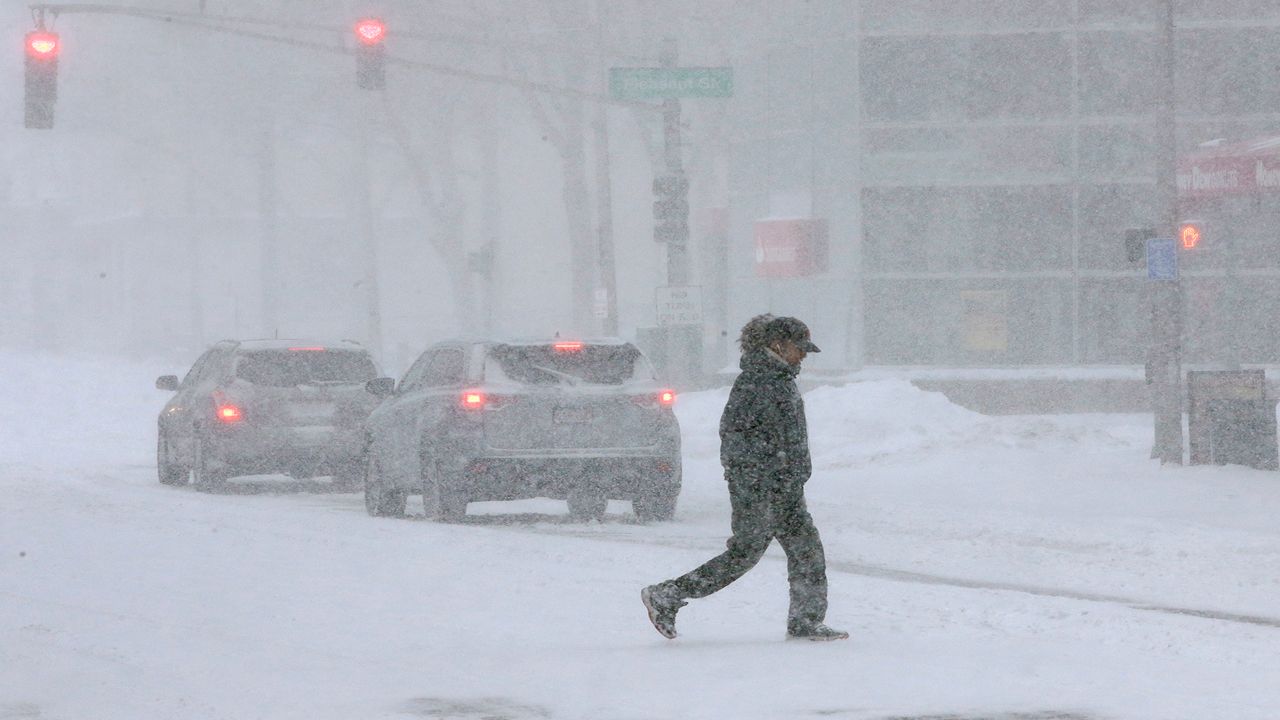 According to the NWS, ice accumulation of more than one-quarter inch is anticipated in states like Texas, Oklahoma, Arkansas, and Tennessee.
According to the NWS Memphis office, Memphis is now under an ice storm warning that will last until noon on Wednesday, with "severe icing expected" and ice accumulations estimated to reach one-quarter to one-half inch.

According to the Paducah office of the NWS, one to two tenths of an inch of ice accumulation is predicted for western Kentucky.
The Great Plains and Intermountain West might experience temperatures that are 20 to 30 degrees below average to begin the week, according to NOAA. The wind chill could reach minus 40 degrees in the Dakotas and Minnesota.
Single-digit temperatures were present. In the South Dakota cities of Sioux Falls, Rapid City, and Aberdeen on Monday afternoon.
Minnesota's Minneapolis and St. Paul had single-digit temperatures as well.

Flight cancellations and delays
According to information from FlightAware, more than 5,100 flights into, within, or out of the United States were delayed as of Monday night, with over 1,100 flights being canceled. The majority of the flights were operated by Southwest Airlines and departed from Dallas Love Field and Dallas-Fort Worth International.
According to Southwest Airlines, passengers with flights to, from, and through certain cities in Texas, Arkansas, Kentucky, Tennessee, and Oklahoma are free to rebook their flights. In effect for travel from January 30 to February 1. Additionally, American Airlines released a waiver for the DFW airport that is valid for travel from January 29 to February 2.