Following the catastrophic weather outbreak that produced more than two dozen tornadoes across the South, Alabama Governor Kay Ivey announced Thursday night that there had been six fatalities in the state.
"I am sorry to read that six residents of Alabama perished in the storms that wreaked havoc on our state. Their families, friends, and communities are in my prayers. Although we are all too accustomed to severe weather, our population is strong. The governor wrote in a tweet, "We'll get through it and come out stronger for it."
The governor did not specify where in the state the fatalities happened, however coroner Buster Barber reports that five storm-related deaths occurred in Autauga County.
According to Gary Weaver, Deputy Director of Autauga County Emergency Management, at least 20 residences in the county were destroyed or damaged.
Dallas County, where a huge tornado tore through the city of Selma on Thursday afternoon, is just to the east of Autauga County. According to National Weather Service meteorologist Gerald Satterwhite, the twister likely lasted for at least 50 miles on the ground and damaged seven counties throughout the state.
According to Satterwhite, "it was a really large tornado," with "debris lofted in the air to roughly 10,000 to 15,000 feet."
He said that the tornado was probably an EF-2 or EF-3. According to the Storm Prediction Center of the National Weather Service, it was one of at least 34 tornadoes that occurred in the US.
According to Dallas County Coroner William Alan Dailey, an EMT, the destruction in Selma is extensive. He stated during a video news conference that the damage spans "one side of Dallas County to the other." There were several injuries, but there were no fatalities, according to officials.
Images uploaded by Mike Pitts showed what seemed to be a massive funnel cloud passing through the area. Following it, Pitts captured images of homes without roofs, other roofs stripped of shingles, and obstructed roadways due to debris.
According to Selma resident Krishun Moore, the storm "tore apart" her home, but no one inside was hurt, she told CNN. She and her mother sought refuge in a restroom.
The only sound Moore and his family could hear was wind, and the house was swaying. Power lines that have fallen, roadside debris, and severe damage to at least one building can all be seen in pictures that Priscilla Lewis supplied with CNN.  Lewis claimed that leaving Selma's downtown was practically impossible.
Other photographs by Kenneth Martin demonstrate the air damage. One displays a sizable structure with what seems to be a significant roof collapse.
Morgan County in Northern Alabama Has Received Injury Reports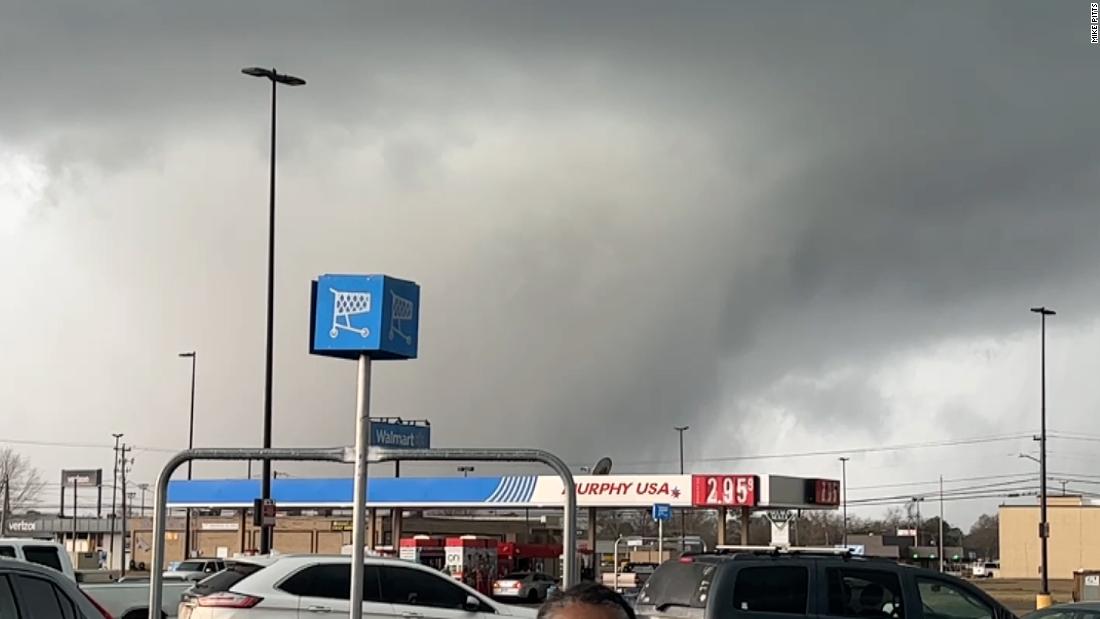 As the storms developed on Thursday, damage reports accumulated throughout the Southeast and the Ohio Valley. The National Weather Service also collected more than 140 instances of wind in addition to the numerous tornado reports.
According to Elmore County officials in Alabama, one person was hurt and other residences were damaged.
Emergency Management Director Keith Barnett stated that "a wide swath of destruction" was present in the county's northwest. Just to the north of Montgomery is Elmore County.
According to county sheriff's spokesperson Mike Swafford, a storm alone in northern Alabama's Morgan County on Thursday morning damaged multiple buildings and resulted in 10 to 15 injuries, none of which are thought to be life-threatening.
Pictures from the city police and the county sheriff's office showed that Decatur, a hamlet in Morgan County about 25 miles southwest of Huntsville, was covered in debris and downed power lines.
Before midday, the weather service reported that wind damage to trees and buildings had been reported in other places in parts of Kentucky, Alabama, and Mississippi.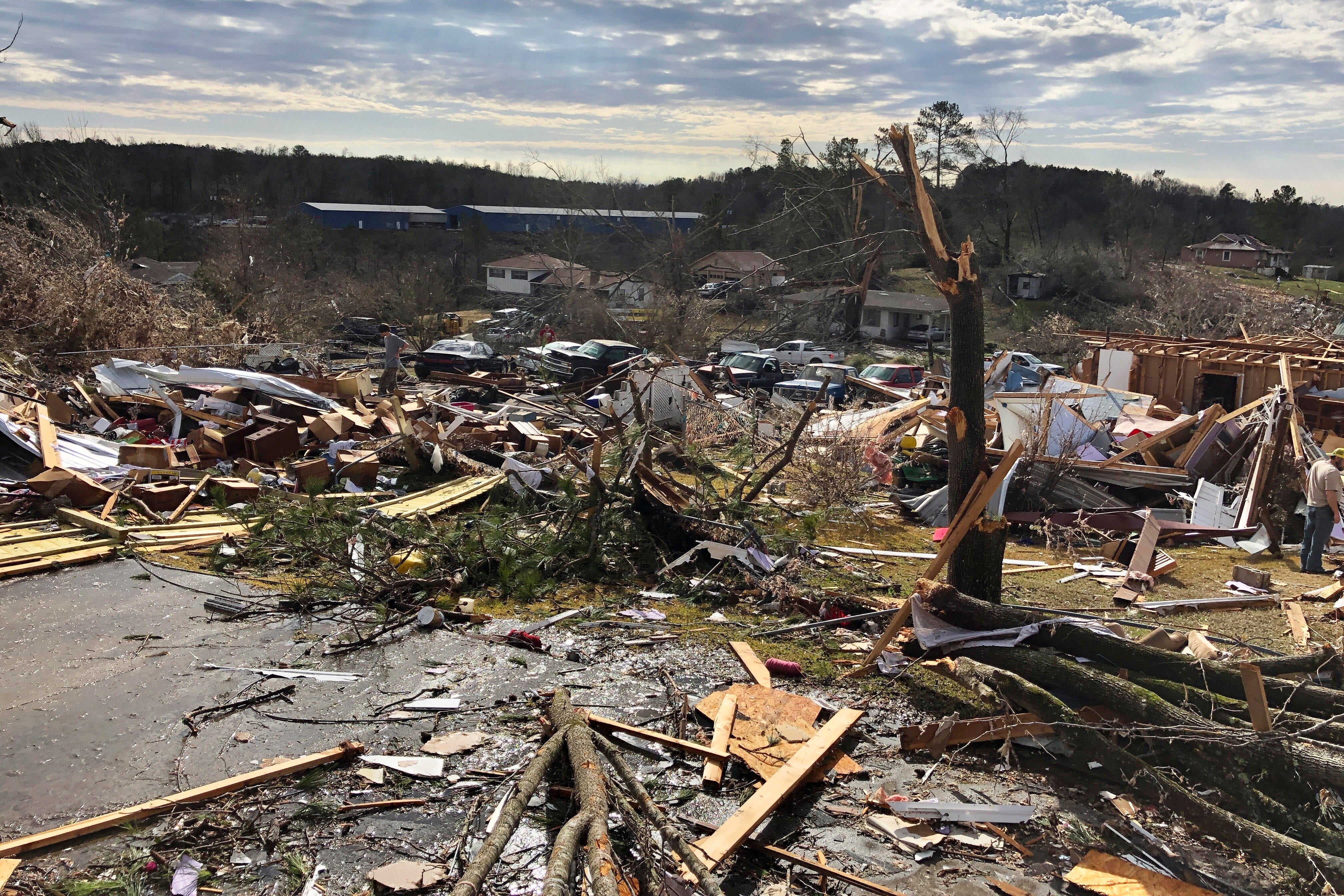 In Griffin, Georgia, south of Atlanta, Griffin High School was harmed by what may have been a tornado. According to Griffin-Spalding School District spokesperson Adam Pugh, trees fell and there was a leak in the gym.
According to the sheriff's office in Troup County, officials had to close Interstate 185 due to downed trees.
The Louisville meteorological service office reported three EF-1 tornadoes in Kentucky. Boyle, Mercer, and Henry counties saw tornado touchdowns.