Is there no date? Not to worry. For one day only, Opera GX will be transformed into Opera GF, with a chocolate box of Mods and Valentine's-themed customizing choices.
So, whether you're with someone or not, you can customize your perfect online experience with GX, knowing that your favorite browser has your back this Valentine's Day.
"Whether you detest being alone on Valentine's Day, or couldn't care less about it – with the Beta launch of GX Mods, you may do whatever makes you happy this 14th February.
"With complete control over your browsing experience, you can customize how elements like wallpapers and sounds all work together, allowing you to create something unique," Maciej Kocemba, Product Director at Opera GX, said, adding, "The modding era on Opera GX has officially begun, so stay tuned for more awesome customization upgrades coming soon."
When users use Opera GF on Valentine's Day, they will be invited to activate the special Valentine's Day themed Mod, where they will be met by GX Aura, Opera's GX's digital mascot and stand-in 'date' for the day.
The Mod is full with smart, amusing Valentine's-themed details that are meant to divert users from the possibility that they may be single or lonely on Valentine's Day.
The Mod will have a unique wallpaper, UI and keyboard sound effects, background music, and a custom shader that spreads hearts throughout the screen.
Each of these factors works together to create an ideal day out with GX Aura while you spend your time indoors surfing the web.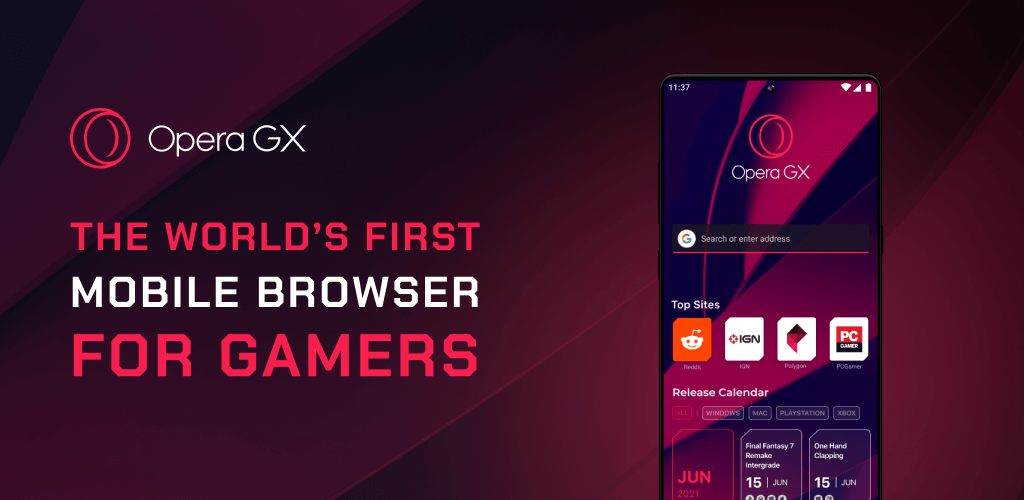 The Valentine's Day Mod also demonstrates the complexity and personalization potential of GX Mods, a new feature that will also be available in Beta on February 14th, heralding the beginning of a new era of modification across Opera GX.
Users will be able to change their browser in an infinite number of ways with GX Mods, having access to dozens of pre-made Mods at launch. This will be followed by the establishment of a Mod store, where users will be able to upload their own Mods.
It is entirely up to you how these pieces interact with one another, and the browsing experience you design will be utterly unique.