In "Triptych," after discovering that she was separated from her two identical sisters at birth, the indefatigable Rebecca embarks on a dangerous quest to find the truth about her origins.
Who are the protagonists of the Mexican series "Triptych"?
How to watch "Triptych" and how many chapters does the Netflix series have?
What does the end of the series "Triptych" mean?
BEWARE, SPOILER ALERT.
Inspired by real events, "Triptych" is a Netflix Mexican dramatic thriller series What follows tells the story of Rebecca (Maite Perroni), a coroner who, after discovering that she has two identical sisters, begins an investigation to discover the truth about her origin.
The fiction created by Leticia López-Margalli begins with Aleida Trujano, the president of a large international corporation that recruits high-level executives, entering a building armed in search of the psychologist Julia Bátiz. When the police arrive at the scene, she requests that they summon the media, but before that can happen, she is shot down by one of the officers.
Rebecca arrives at the place to carry out her work, but noticing that it is a woman identical to her, who also called her by her name shortly before losing consciousness, she is left very confused and with several unknowns, which will be resolved in the next few days . eight episodes of Triptych" .
WHAT HAPPENED AT THE END OF "Triptych"?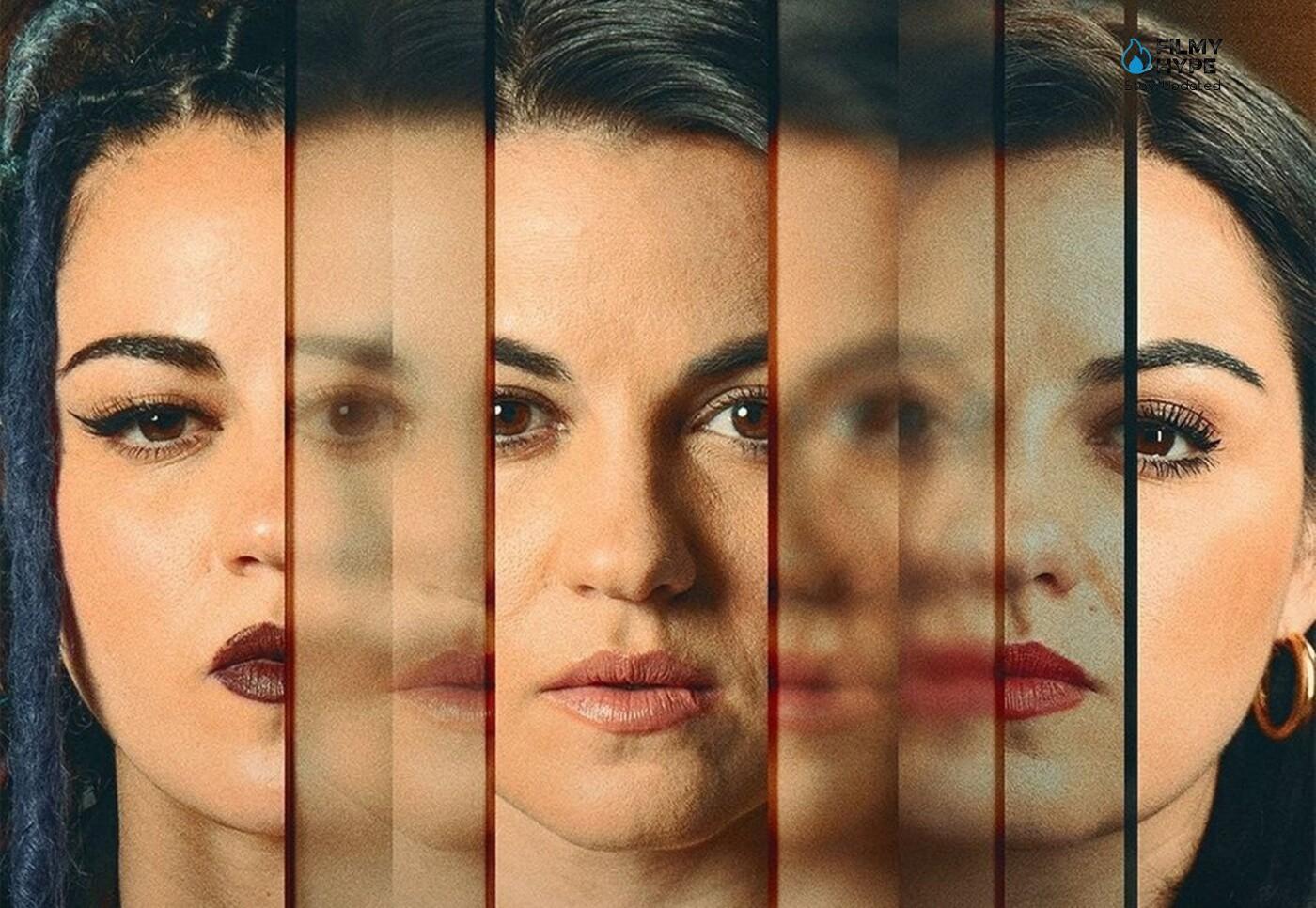 Thanks to a DNA test, Becca confirms that Aleida is her twin sister, but before she can talk to her to get answers, she is informed of her death. To get more information, the coroner sneaks into the house of her brother-in-law Eugenio Sáenz and discovers that there is another woman just like her .
The detective meets with Tamara, her sister, who always seems to know more than she's letting on, but doesn't seem interested in learning the truth about where she came from, so Becca continues her investigation alone. Among the people who offer her help are her boyfriend Humberto de ella, who is also a police officer, and Dr. Bátiz.
While Becca discovers that there are many coincidences in her life and that of her sisters: they were monitored, talked to a psychologist, and lost their parents almost on the same date, Eugenio convinces Tamara to impersonate Aleida to regain control of her company. .
Guided by one of her visions, Becca asks Pilar to let her into the hospital basement. What she discovers there is as devastating as the consequences of it. Apparently, the protagonists of "Triptych" are part of an experiment involving more identical twins and triplets .
Becca is sure that Eugenio Sáenz is behind everything, since her father was part of the experiment. However, as the truth comes to light, the situation becomes increasingly sinister, and the lines between what is real and what is planned are blurred.
WHAT DOES THE END OF "Triptych" MEAN?
Who is behind the experiments?
Upon discovering that the social worker who told her about her past was murdered, Becca asks Dr. Bátiz for help, however, in her office she notices a photo of her with Dr. Meyer, so she decides to escape and turn to Humberto, who He takes her, along with Tamara, to a safe house.
However, Humberto works for Julia Bátiz, who is behind the "Triptych" project and everything that has happened in the lives of the three sisters. The plan after being discovered is to keep Becca and Tamara captive, and continue their experiment.
So who is the biological mother of the triplets? After meeting Dr. Sáenz, Julia decides to continue what Meyer started and uses in vitro fertilization to get pregnant with identical triplets, that is, she is the mother of Becca, Tamara and Aleida.
Meanwhile, Eugenio looks for Humberto to find the coroner and the dancer without imagining that he is dealing with the enemy. In the middle of the road, he realizes the detective's intentions and tries to stop him. The confrontation ends with a car accident.
Do the triplets manage to escape from their mother?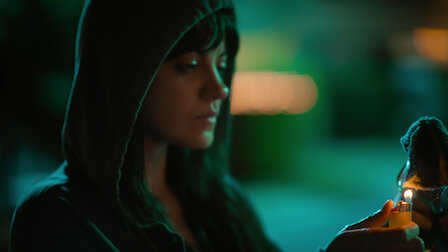 Before Julia can start the next phase of the experiment, Alieda, who is alive and was locked in the same house, breaks free and short-circuits, allowing her sisters to escape .
As they flee in a van, they meet Eugenio, who is reunited with his wife Aleida. What happened to Humberto? Apparently he died in the accident, but since his body was not found, it is possible that he is still alive. Where is Dr. Bátiz? The triplets locked her in the basement of her house.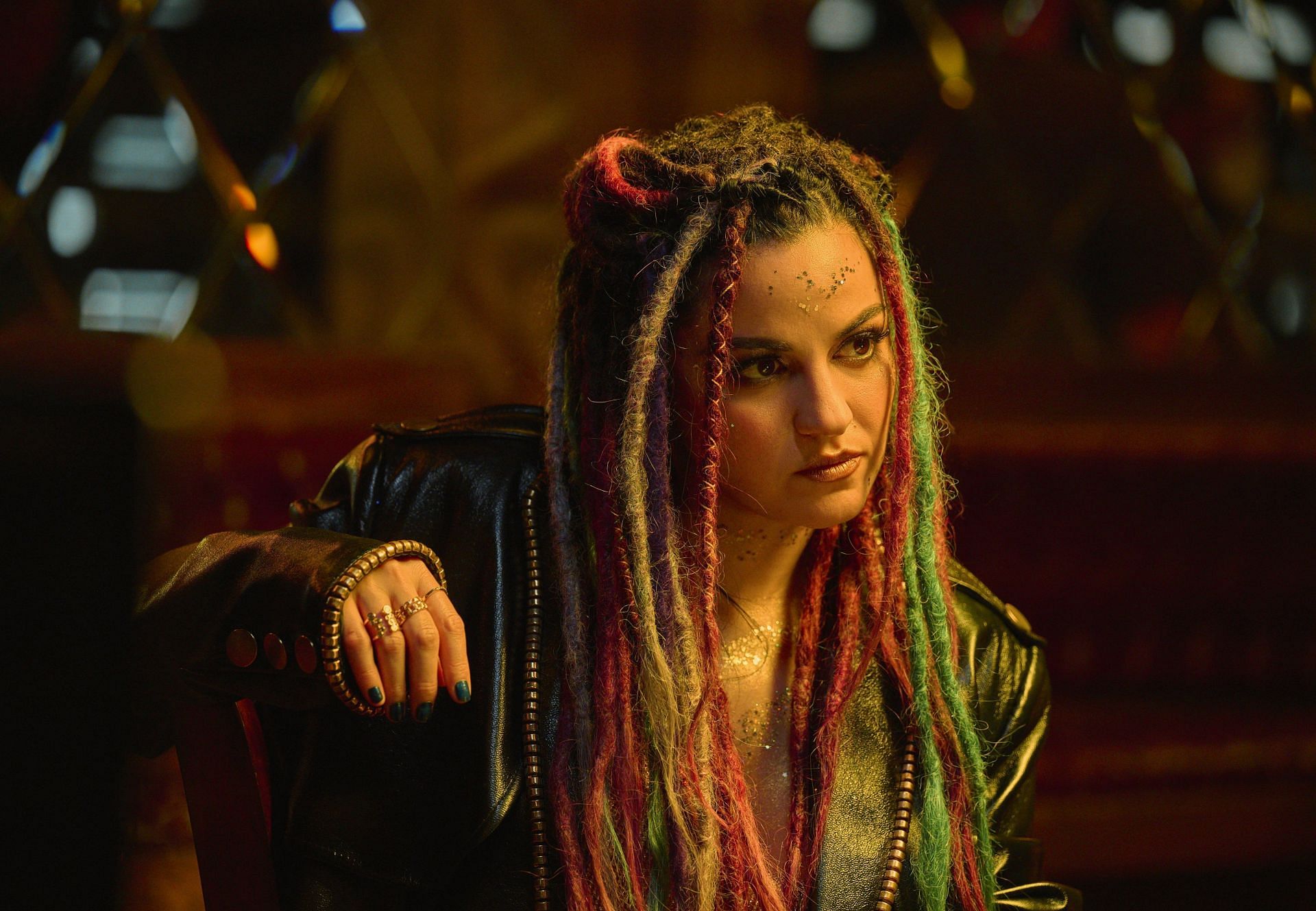 ACTORS AND CHARACTERS OF "Triptych"
Maite Perroni as Aleida Trujano / Becca
David Chocarro as Humberto
Ofelia Medina
Flavio Medina
Nuria Bages
Ana Laevska.
THE LIST OF EPISODES OF "Triptych"
"33 x 3″:
A forensic expert meets a dying woman who, inexplicably, knows her name (Becca) and is identical to her. Her encounter unleashes a wave of questions.
Molotov Cocktail:
The DNA test forces Becca's mother to confess the truth. The police find some disconcerting photos at Eugenio's house, where his visions become clearer.
Olympia Mens' Club:
Becca meets her sister Tamara, who always seems to know more than she's letting on. Humberto agrees to help Becca. Eugenio continues with his lies.
Am I going crazy?:
Humberto gives Becca new information and ends up seducing her. He begins the transformation of Tamara into her sister Aleida under Eugenio's tutelage.
Water and oil:
The false Aleida gives control of her company to Eugenio. Becca confronts Dr. Bátiz. More amazing coincidences are revealed in the triplets' lives.
The Experiment:
Guided by a vision, Becca asks Pilar to give her access to the hospital basement. But what she finds is just as devastating as the consequences of it.
The hand that rocks the cradle:
Now that Beatriz is dead and Tamara has disappeared, Becca suspects that Eugenio is going to come after her and decides to entrust her mother's safety to Dr. Bátiz.
Back to the Source:
As the truth finally comes to light, the experiment continues to take sinister turns and blur the boundaries of reality.