The singer performs tunes from her eighth studio album for the first time in the new Disney+ video and offers intimate insights about the music.
Miley Cyrus is standing in the backyard of Frank Sinatra's former house in Los Angeles, gleaming in the sun as she sings about a guy who destroyed his own heart.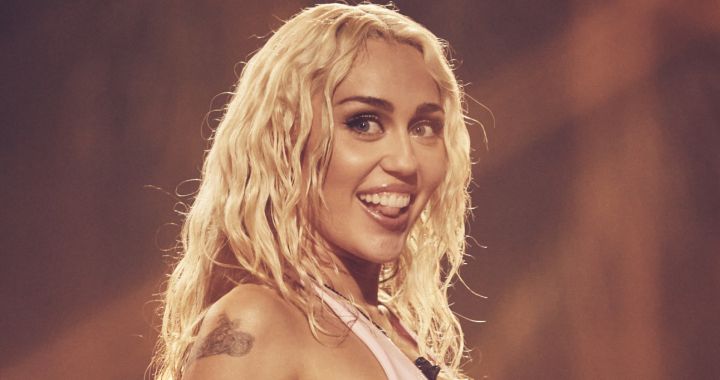 She refuses to accept responsibility, yet she regrets what happened. The mansion is also the setting for Endless Summer Vacation (Backyard Sessions), a Disney+ special that launched Friday and features the singer premiering live performances of songs from her recently released eighth studio album Endless Summer Vacation.
"Endless Summer Vacation represents my fearlessness when it comes to experimenting, not just with my sound, but also with my identity and the way I want to be viewed," Cyrus says after running through "Jaded," the film's opening track. The singer delivers thorough commentary on the record, which she describes as a perfectly fitting "Cinderella shoe" — where all of the stories and all of the sounds fitted neatly into place — throughout the 42-minute special, which was released just hours after the album arrived. "It feels like it's solely mine, and it might be mine," she says.
On the LP, the singer characterises her songwriting technique as conversational, mirroring private moments with those closest to her. "There's some subtle shading.
There is honesty and there is truth. "Then there's some wisdom, some humour, some weight, and some depth," she explains. "That truly embodies who I am.
And I feel like the best recordings I've ever made, or the best songs I've ever written, do precisely that: they just truly connect me and whoever's listening in a manner that seems like an intimate, honest dialogue."
Cyrus doesn't require an audience or an introduction, especially here with a full band and two supporting vocalists. "Everyone is still a stranger to me, yet I'm a stranger to no one," Cyrus says of the inspiration for "Island," a breezy cut that arrives midway through the Backyard Sessions.
Endless Summer Vacation is coloured by that natural sense of familiarity, while it arrives with the push and pull that has essentially defined her presence in pop culture for more than a decade and a half.
"For me, I've been able to build these safe havens," she explains. "But I was thinking about this life I've planned for myself. Is this paradise? Or is it a deserted island?"
She switches locations for "Wildcard," and her voice bursts out as she stands on an elevated deck beside the pool, owning every ounce of her unpredictability.
When Kid Harpoon and Tyler Johnson's skittering production is removed, the raw performance adds weight and uncertainty as she declares "loving you is never enough" and "forever may never come."
Yet Cyrus enjoys not knowing what's going to happen next — and revels in having a say in the matter. "The sequencing of an album is really essential to me," she says, comparing the record's composition to that of a film.
"You desire a battle and an overcoming. And for the sequencing on Endless Summer Vacation, I separated it into two sections, a.m. and p.m., to symbolise nearly an act.
" The dawn represents the possibility of new possibilities, an unknown about what the next 24 hours may hold. She describes the evening as both dirty and glamorous, a time for rest and a chance to pursue the night wherever it may lead.
"Thousand Miles" is an early morning song that began as a music about mourning before being rewritten through a sunnier lens. The record began in 2016 or 2017 with a song named "Happy Girl," composed after a close friend's sister committed herself.
"I knew she was in pain, but I never thought I'd wake up to that call, never at all," Cyrus sings, tears welling up as she recites the original words.
"And I remember on that day I promised you the world, but quickly realised the world ain't what you need/Now all I want is for you to be a happy girl, even if it means a world without me."
The singer wrote the painful lyrics while thinking about her own sister, Noah Cyrus, however they didn't make the happier final edit.
"It just makes me emotional because the song is now filled with so much joy in the music, and it's become something so far apart from the grief that inspired the song," she says.
"It blossomed into a song about happiness and joy and being happy with not knowing where you're heading."
The anguish that inspired "Thousand Miles" became the inspiration for "Wonder Woman." Cyrus trimmed down Endless Summer Vacation (Backyard Sessions) for a fascinating performance with only Rufus Wainwright on piano.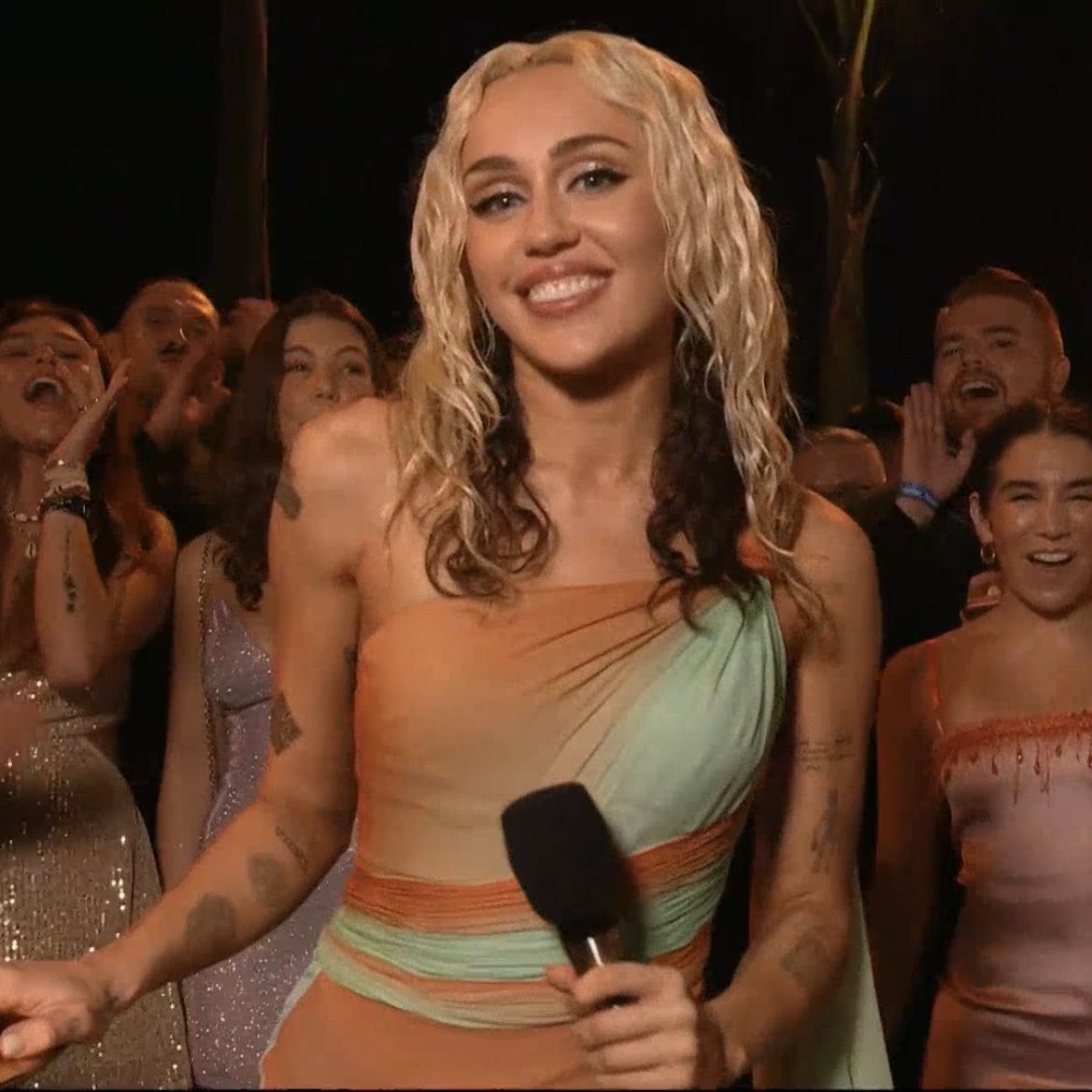 It's the only arrangement in the programme that nearly resembles the original album recording, but the words come across as more sensitive in the limited area in which they sing it.
"When we started writing 'Wonder Woman,' the lyrics seemed like a shoe too big for me to fill," she says. It was composed following the loss of her mother's mother, whom she adores and honours for her dedication to organising the Miley Cyrus fan club since her Hannah Montana days.
"I guess this song is about that kind of generational fortitude and knowledge that my grandma provided to my mom," Cyrus continues. "It's in my DNA, so we virtually all feel like one lady. "Wonder Woman."
Following a third outfit change, the singer takes a trip down memory lane with a breathtaking rendition of "The Climb," a song written for Hannah Montana: The Movie in 2009. In many respects, Cyrus' identities on the show as Hannah and Miley have paralleled her real-life experiences, sparking a perpetual need for reinvention.
It's why she embraces the natural evolution of her own creative platform, allowing "Happy Girl" to become "Thousand Miles" and strategically placing "River," a raunchy sex song, in between motivational and self-love anthems "The Climb" and "Flowers" in Endless Summer Vacation's final three-song stretch (Backyard Sessions).
"Boredom may seem like torment for an artist, so I always need to innovate," Cyrus says. "In this period, I've been achieving it by immersing my audience in my never-ending summer vacation.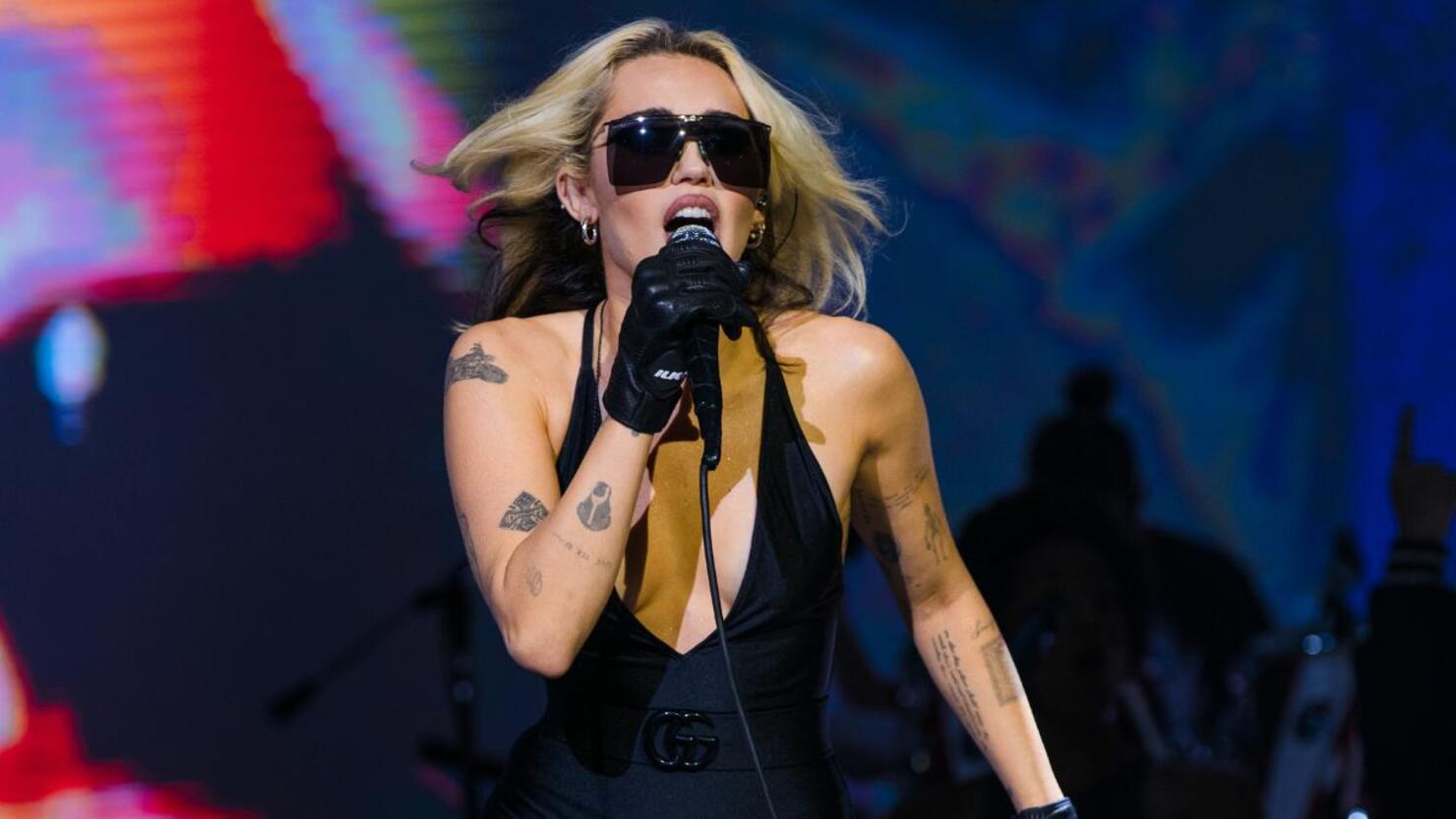 In a way, it's a break from taking myself and record success so seriously, and simply doing it for the reason I started producing music in the first place – because I love it, beginning and end."