Learn the 5 little-known facts about the prominent Mexican influencer and model who has captivated Latin America with her beauty and personality.
Despite the fact that many people know her, Karely Ruiz has become one of the most prominent Influencers and models in all of Mexico and Latin America, being recognised even in other countries due to her remarkable attractiveness to appear before the cameras.
Despite the fact that we have a lot of information about her, there are certain mysteries that we are about to divulge to you.
Today we will discuss the five facts you did not know about Karely Ruiz, write a list of them, and those who are her dedicated fans will be able to verify if they were aware of all of this to consider you one of her finest followers. A great way to find out.
But it's not only Karely; at Geekybar, we're always on the lookout for the latest trends in the world of entertainment and entertainment, so we can bring you the most up-to-date information about your favourite performers.
If you want to learn more about Karely's life and the lives of many other gorgeous companions, we invite you to visit our website and social networks, where you will discover up-to-date and exclusive information about the world of show business. Do not pass it up!
Despite her celebrity, Karely has been assaulted on multiple occasions. The model was hit with eggs while riding in her float during the Carnival of Guaymas, Sonora in February 2023, suffering one in the chest. Her supporters were shocked and outraged by this happened.
Second, in February 2023, Karely's followers were astonished when she published a snapshot of herself with a bob-style hairstyle. She revealed on her Facebook page that she had shaved her head owing to alopecia induced by stress.
Despite the fact that her photo was taken two years ago, her followers were taken aback and expressed support with her in the circumstance.
Finally, Karely Ruiz's celebrity has grown to the point that some individuals have hosted parties with the model as the theme. The influencer is a cause for celebration at a variety of events, from adult birthdays to children's celebrations.
This undoubtedly illustrates its influence on popular culture. Fourth, Karely's fans appreciate her not only for her beauty, but also for her candour, modesty, and sense of humour.
On one occasion, a fan of hers inquired as to how she maintained her figure. With her typical candour, Karely responded that everything she saw was the consequence of surgery, which made her followers laugh.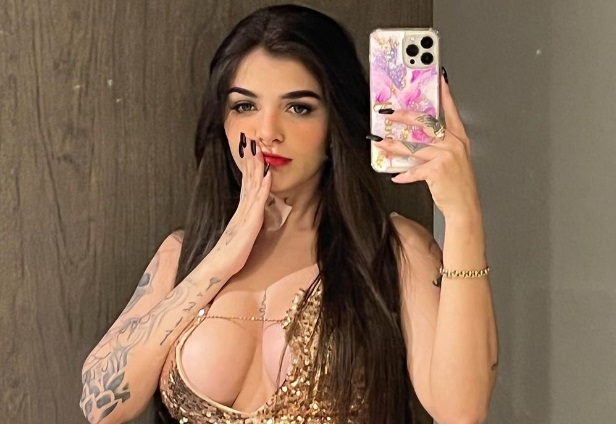 Sixth, Karely Ruiz and Mexico's President, Andrés Manuel López Obrador (AMLO), share some characteristics. Despite moving in various sectors, they both have a strong attraction and are of the Scopio sign. Surprisingly, this is a serendipitous coincidence that has piqued the interest of many.