An otherwise drab environment can be given some colour and life by houseplants. However, even if you're making sure they receive enough water and sunlight, you might occasionally notice that some of your plants start to seem a little off-balance. You should probably start rotating your indoor plants if that is the case. This is the procedure.
Why it's important to rotate your indoor plants
Only one side of a houseplant is directly exposed to the sun when it enters the room, unlike some of their outside counterparts.
Even if they managed to sprout in the shade, plants naturally begin growing toward the sunlight to fix this.
Phototropism and Its Functions:
Every plant contains auxin-producing cells, and the rate at which they grow affects the shape of the plant. Auxins on the side of the plant that receives direct sunlight grow shorter and more robustly, whereas auxins on the side of the plant that receives more shade grow longer and more spindly. This causes your plant's one side to grow taller than the other, giving it a craning, bending appearance.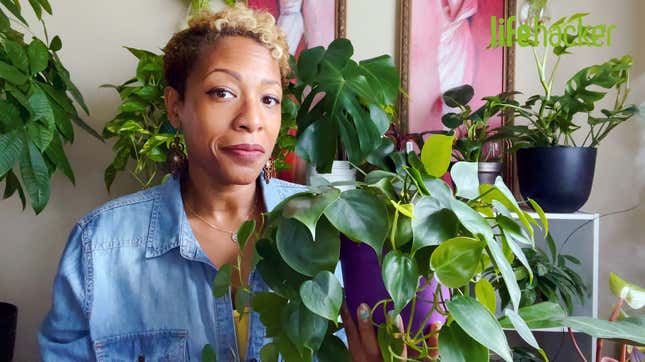 Rotating your houseplant is a straightforward remedy to this issue, fortunately.
How to turn a houseplant around
A houseplant is "rotated" by simply turning its planter or pot in order to change the direction it faces. There are several strategies you can use:
Every time you water your plant, rotate the pot by a quarter.
Once you observe that a portion of the plant is growing toward the sun, turn the pot. Turn the pot of your plant every two to three months.
While some plants will immediately begin to rectify their growth, others might take a few weeks.