It came as a surprise to the artist who was the program's guest on the most recent episode because one of the viewers now resides in the home he had owned.
The final La Resistencia visitor was a man named Fran Perea. Celebrating the 20th anniversary of Los Serrano, the actor and singer who became a household name for his portrayal of Marcos appeared on the chat program to promote his album. But that night, he created a remarkable coincidence involving one of the stalls audience members.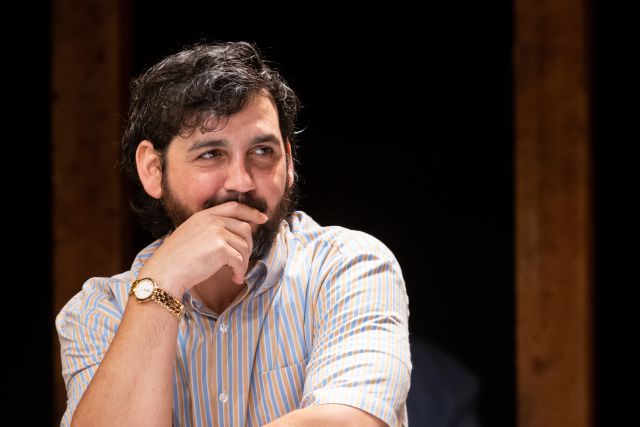 During David Broncano's pre-recording banter with the show's producer, Sergio Bezos, the comic picked up on an audience member who had a Perea-related anecdote to share. He said, "I'm residing in your house since my father is from your town, El Valle Abdalajs (Málaga)."
Fran Perea, who was already taken aback by the scenario, was given information that further shocked her: "I already said that I detected weird noises when I went to the bathroom." It was an ancient house where the musician lived, and the musician actively urged him to reveal the address so that they could identify the correct residence. The audience member chimed in, "Ronda de Segovia."

Unexpected identity of the landlady
Fran Perea revealed the apartment's history after she realized the coincidence. I called the place home for a little while. I was able to purchase it, but I ended up selling it to my ex-boyfriend. I handed it to her practically," she said, before recalling that her interlocutor was the former landlady with whom she had worked. As expected, "you are paying my ex."
The fact that his landlady was actually Fran Perea's girlfriend was hidden from the audience. I informed my landlord that I was from your town, and she turned out to be your ex-girlfriend! Broncano, who had been sitting on the sidelines until then, made the most of the situation by trolling his guest: "He told you 'Fran Perea lived here,' but he did not tell you 'and I with him.'"
The fictional son of Antonio Resines hinted that this long-awaited reunion will occur in a June Instagram post in which he shared an edited chat from a WhatsApp group.
'Los Serrano' commemoration of the anniversary
A landmark Spanish series from the turn of the century will celebrate its 20th anniversary this April. And in light of the occasion, Perea and Broncano discussed the prospect of a reunion. "If a meeting of Los Serrano could be conducted here 20 years later as if it were Friends," the host snarled. Fran Perea said, "I convince someone," and then they shook hands to solidify the deal.