This week, our hero encounters some seriously messed-up folks, which is saying a lot in the world of fungi. I've been lying on the floor in agony like Joel for a week now, waiting for The Last of Us to return.
We can only hope that Ellie knew how to patch up (and clean!) a wound when she grabbed that needle and thread clumsily in Episode Seven. In this program, I'm not emotionally capable of losing anyone else.
Instead of informing me that Joel is well, HBO begins Episode Eight by introducing yet another new character: David, the pastor of a small Wyoming community.
Naturally, I don't trust him—or anyone other than Joel and Ellie, or even Henry and Sam. But perhaps this one is a good man. We'll soon find out.
David's pal is none other than voice actor Troy Baker, better known as Joel from the video game The Last of Us. Therefore, for the time being, that's a good sign that we're on the right track.
They go deer hunting, but they come across an animal that Ellie happened to shoot. Ellie accepts David's offer of penicillin to heal Joel's ailment in exchange for the deer.
Aside from that, it's fortunate that there aren't any infected people in this section of the country! I suppose the fungus creatures despise the cold. David introduces himself as a member of the Pittsburgh QZ.
That's the same city where we met our old friends Henry and Sam in The Last of Us video game, for those who aren't afflicted with mushroom brain. It's another lovely easter egg for fans to enjoy while we're distracted from the HBO show's weekly sadness.
In that regard, my instincts were true. Ellie is informed by David that the man who attacked Joel—and Joel swiftly attacked back—was from his facility.
According to those who survived the incident, Joel was traveling with a little girl. David lets Ellie go, believing that it wasn't her who killed his man, but the village isn't pleased.
Yet I assume this guy's word is law, because he slaps a boy who recommends finding and killing the two of them. So Ellie braces herself for the men's arrival.
David orders his goons to bring Ellie in alive, and they do so successfully. Eventually one of his men enters the house where Joel was hiding, but our hero jumps up and defends himself. Joel has returned! It's time to take out these jerks one by one until he finds Ellie.
Soon after, we return to Ellie, who is imprisoned in a cell. David questions her, but she, of course, tells him to fuck off. David is a bad guy, which may or may not come as a surprise.
In his town, he practices light cannibalism by passing off human meat as venison. "That was a final resort," says David. "How was I expected to react? Let them go hungry?!"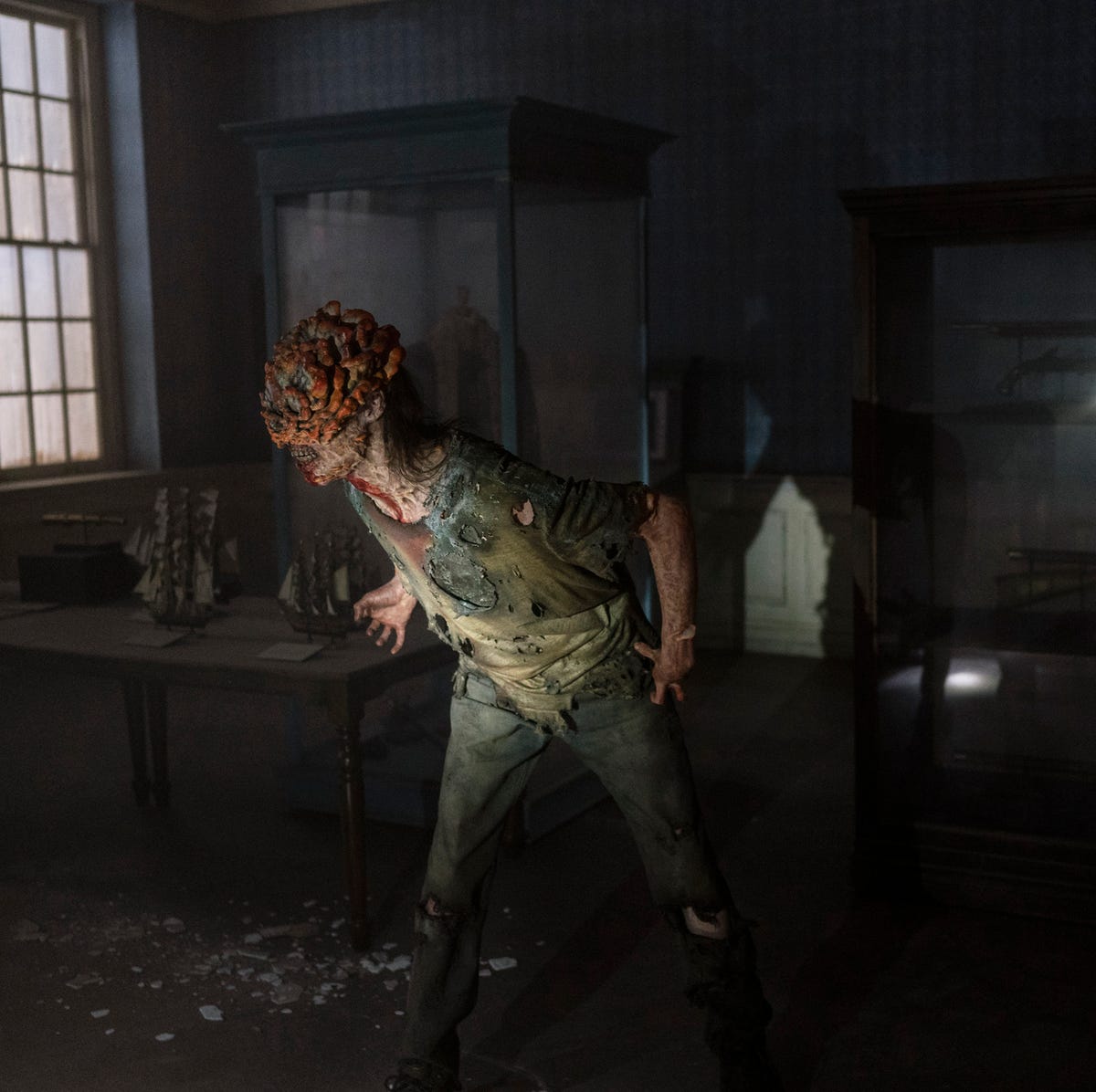 Ellie suggests the obvious: he should avoid eating people. David also has an odd, religious perspective on the cordyceps virus. It's not about the Infected, but about the mushroom spores.
Freaky! Since Ellie is in the hands of cannibals, we don't have time to investigate. Ellie, thankfully, fights one of her captors and flees, setting fire to their messed-up meeting home.
"You have no idea how good I am!" David screams at her. Are you yelling about your moral goodness? What only a bad guy would do! Ellie stabs David over a million times while David attempts to rape her.
Fortunately, she knocks him down and stumbles out of the building, where she finds Joel. "I got you," he says as the two walk away, bruised and shell-shocked.
I've never played The Last of Us video game, so I'm just as surprised as everyone else watching this show, but my helpful editor, Brady, informed me that this is a watershed moment for Ellie going forward.
She'd made jokes about having a pistol and escaping the Infected up until now, but being attacked by another human is a different type of brutality. In some ways, it's more authentic. Assassinating monsters? They are, after all, monsters. Killing a human for behaving like a monster? That is a totally different beast.
Indeed, it's strange that the horrors humans is capable of can be far worse than any suffering inflicted by a fungus zombie. But, deep down, we all demand kindness from our fellow humans.
Ellie's encounter with David—someone who possesses practically every evil imaginable by the end of the episode—is incredibly traumatic. She is forced to become a true killer, and she will most likely never be the same as a result.
Joel's fortitude, cool-guy attitude, and hard exterior came from the horrors he witnessed and perpetrated throughout his life, and she admires him for it.
Is that the kind of person Ellie aspires to be? Surviving is difficult, and the decisions you're forced to make along the way are almost always disastrous.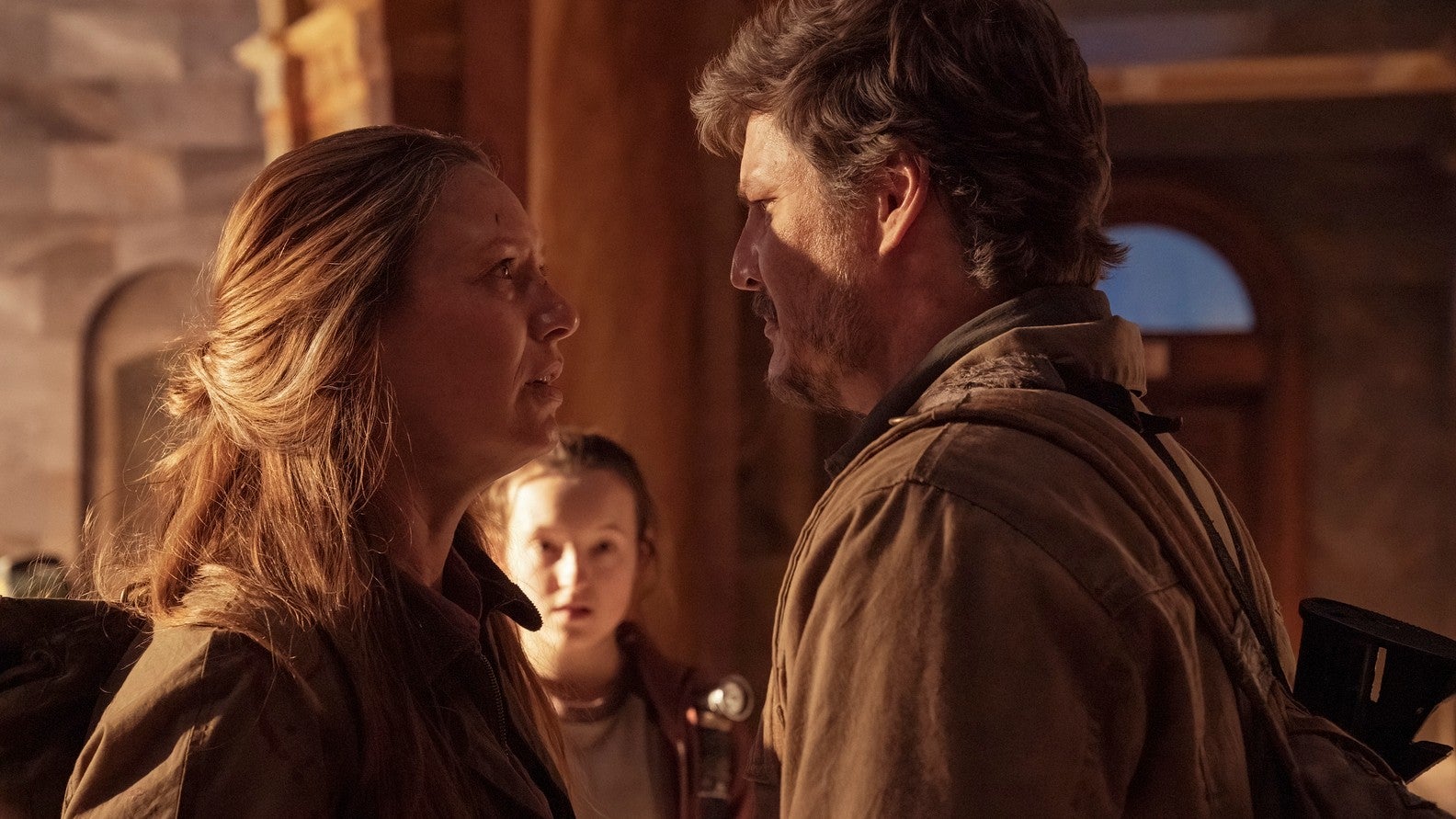 That's what they'll tell you if you look at every "villain" we've seen thus far. They've made some stupid decisions more frequently than not. But, at their most basic level, they are simply living.
For the time being, Joel and Ellie are safe. (At least, physically. With the exception of Joel. In reality, no one is safe.) See you next week for the season's final episode.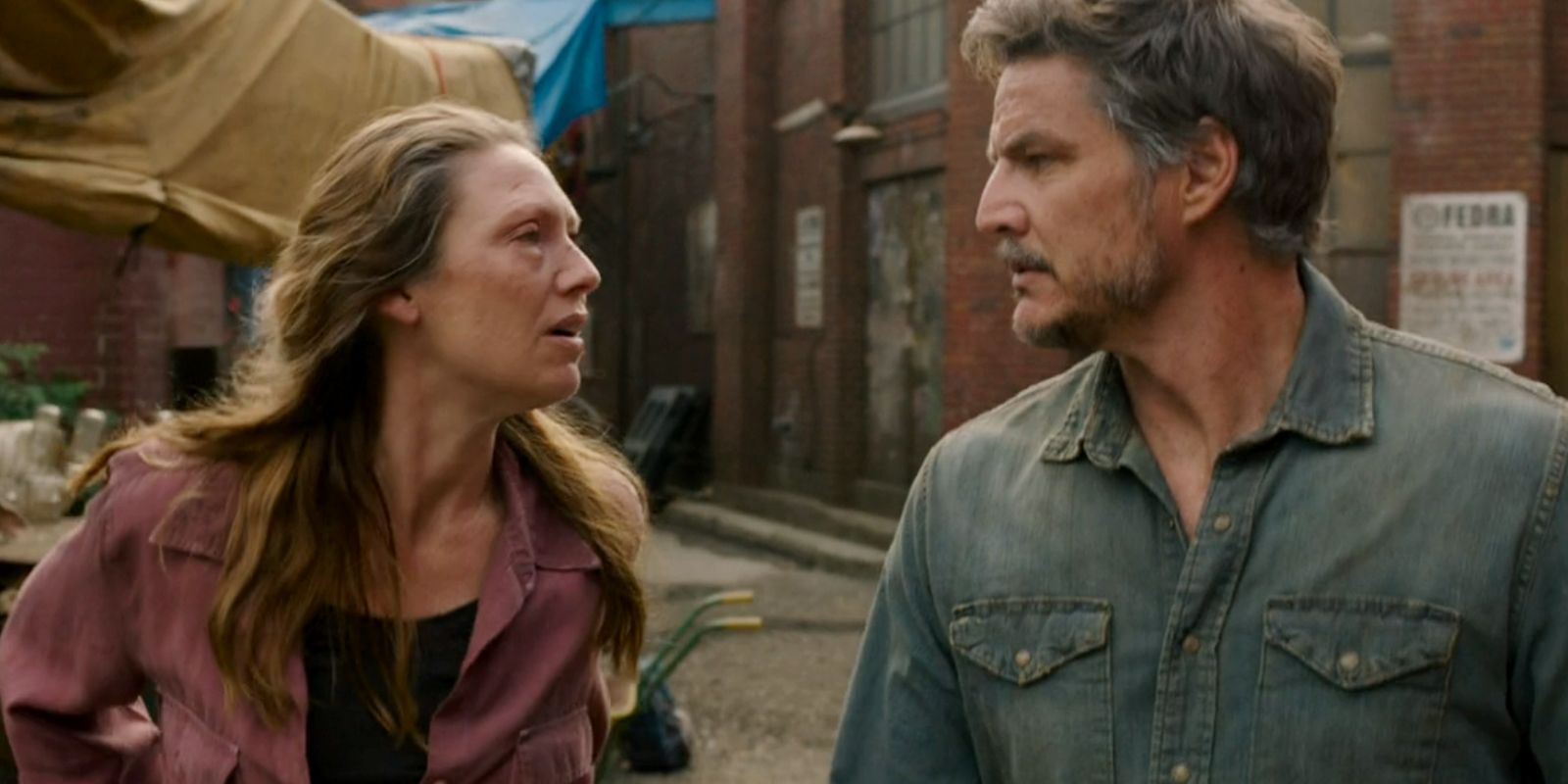 After all of this, we're hoping for some good news. More than likely, the terrors will continue to pile on top of one other. Can we trust those doctors if Joel and Ellie ever get to them?
Is it worth surrendering our souls for the possibility of a vaccine? I'm in a state of emotional turmoil! Still, they may discover that the mushroom virus has ceased to spread. Ellie may fall in love again. People, we need something pleasant.