A user, who manages a fan profile of the couple, claims to have been intimate with the Argentine soccer player Sebastian Lletget and that she even has evidence of deception of the singer
Quite a stir was generated on Thursday, March 23, on Instagram when an account of allegedly fans of the American singer Becky G and her partner, the Argentine soccer player Sebastian Lletget, released what was apparently a statement and alleged evidence of an act of infidelity that supposedly occurred on month of February 2023 in a nightclub or club in Madrid, Spain.
The publication issued by the user @ ja29po of Instagram , whose identity is anonymous and has a private account, states that the athlete would have been intimate with her and that they would have even been together at the nightclub in Spain called Shoko .
The series of statements includes a kind of statement asking Becky G to contact the account in question to send her the evidence that she argues that she cannot publicly disseminate due to Instagram rules.
However, the girl who allegedly denounces affirms that she has intimate photographs and videos of Sebastian Lletget , and even adds in a couple of Instagram stories an audio of him supposedly talking about the mistake that this meeting would have been because he was in a relationship. A screenshot is also released that is presumed to be a direct message via Instagram from the account of Becky G's fiancé.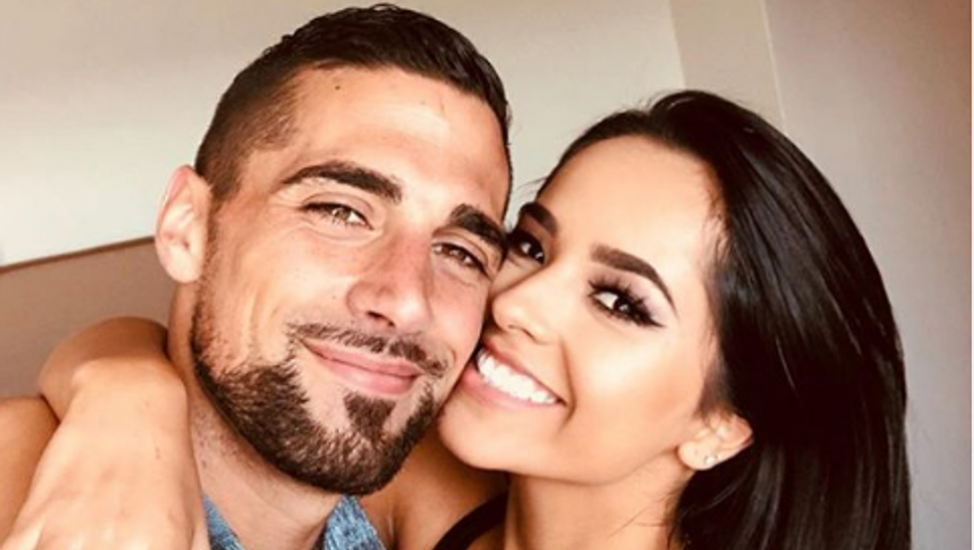 The scenes published by the account do not show Sebastian clearly or in any compromising situation, however his voice and the alleged conversation from his profile are those that have been taken by users as the greatest sign that the complainant could be speaking with the truth.
After this information went viral on Twitter, users have questioned this action and the possibility that the athlete could have thrown away 7 years of relationship and a commitment that would have happened in December 2022, two months prior to the alleged betrayal. happened in Spain.
So far neither Becky G, nor her fiancé have issued public comments about this controversy, either to deny or clarify any issue in this regard.
Meanwhile, the complainant assures that Sebastian Lletget tried to silence her so that she would not say anything about what happened, however nothing has yet been confirmed or denied.