Much has been said about the contentious friendship between the late actor Andrés García and the actress Anahí.
In the telenovela "Mujeres Engaadas," which premiered in 1999, the lives of the actor Andrés García  and singer Anahí clicked immediately, because in the plot he portrayed the role of his father and she of her daughter, whose relationship they still maintained behind the scenes.
With a significant age difference, as the former RBD member is 42 years younger than the actor, something that would be heavily attacked by others, because they did not believe his word that they were merely wonderful friends, beyond that, and a father-daughter relationship.
On Tuesday, April 4, it was announced that the famous film and television actor Andrés García had died at the age of 81, for which netizens on social media expressed their condolences and remembered his flawless track record.
As a result, Anahí would use the Twitter platform to express herself, using the following words:
"I can't find the words… I thank God for having given me the gift of your love. I know you are in a better place now. I will love you and remember you all my life with all my heart, my beloved Andrés."
Well, Andrés García was present in the young actress's life, even in her darkest moments, when her life was attacked by an eating disorder that would almost cost her her life, he was present at all times, supporting the artist and making her feel she was not alone.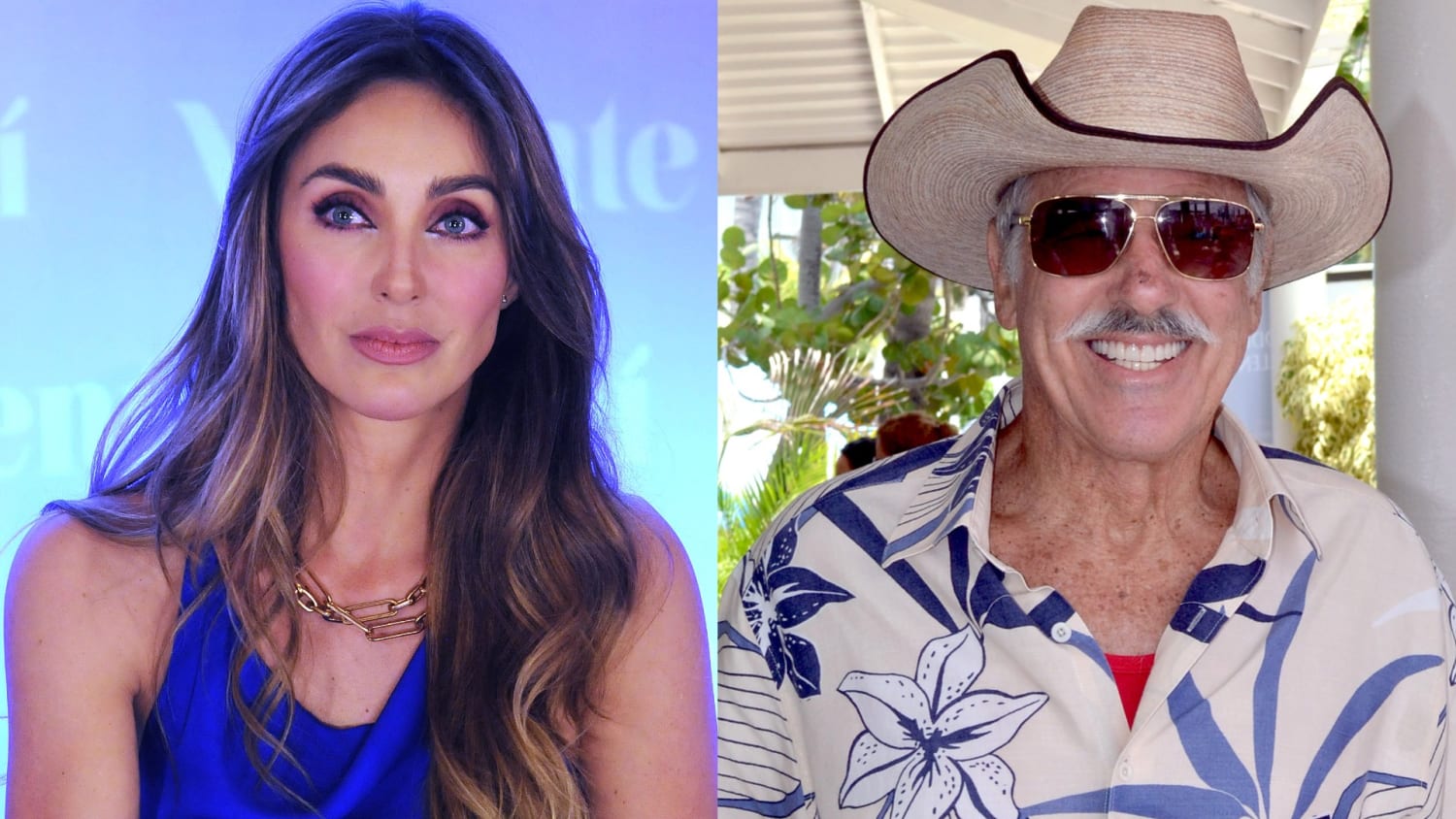 Unfortunately, for a long time, it was assumed that because "Don Juan" Andrés was famous and Anahí  was incredibly attractive, something more than a friendship occurred between these two celebrities; however, on several occasions, they made it obvious that it is a father and daughter relationship.