Adamari López gave a stunning beauty technique, so you can now have an impact face and eyes like this stunning Puerto Rican.
ideos in which women can be seen undergoing tremendous changes with cosmetics, going from a clean face to a stunning face, have been very popular on social networks, and the lovely Adamari López joined this trend, leaving everyone with their jaws open.
Adamari López, the successful host of the Hoy Da program, has been able to adapt and adapt very well to these times of social networks, and her Instagram account presently has just over eight million followers, indicating that the Puerto Rican is all an influencer.
The popular Spanish television diva in the United States recently posted a makeup session that she had, leaving all her followers speechless when they witnessed the stunning change on her face owing to the procedures and beauty products.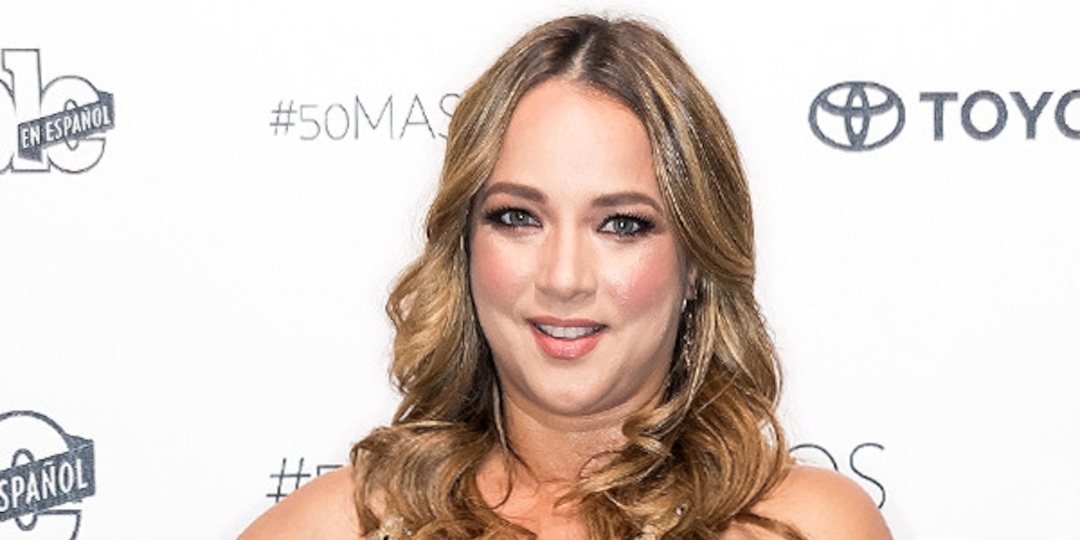 We witness Adamari López and her makeup artist with their faces cleansed, leaving them seeming very natural, only to later make a sudden shift and surprise with an impactful face, ready to shine at any event requiring a glamorous and sophisticated look.
"Glam," wrote make-up artist Mariela Bagnato in this cosmetic video in which Adamari López allowed herself to be pampered in order to look genuinely stunning.
The images also show, in slow motion, the number of stages and processes that a skilled makeup artist must perform on her client's face in order for her to look radiant and almost like another person. As a result, it serves as a tutorial for individuals who want to replicate this cosmetic look.
The end result is stunning, as the 51-year-old host showed off powerful features and alluring feline eyes after this makeup session, looking much younger and with an aura of a strong and assertive woman, which added to her attractiveness.
"Ada is beautiful at her age, she looks like a young girl, God bless her," "Beautiful our Puerto Rican," "Amazing makeup, although of course, the model is a show," "I don't understand if she is pretty because she wears so much makeup," "Holy God, an angel fell from heaven," Adamari López's followers have said.
At the end of the session, Adamari López astonished with an elegant black gown, giving her flawless makeup more drama, and she opted for large red hoop earrings, which she used to further illuminate her lovely face. Thus, if you're seeking for an attractive makeup design, this could be one of your possibilities.