There are so many interesting things happening around us that it would be almost impossible not to take a picture of fascinating facts and share them with the rest of the world. Have you ever seen cookies with pieces of bacon or a cabbage field full of snow? In this collection we have everything.
Geekybar has compiled some of the weirdest and funniest images we have been able to find and we want to share them with you, so it's time to start.
1. Making sure no one steals it
2. How is this even possible?
3. This raises many questions: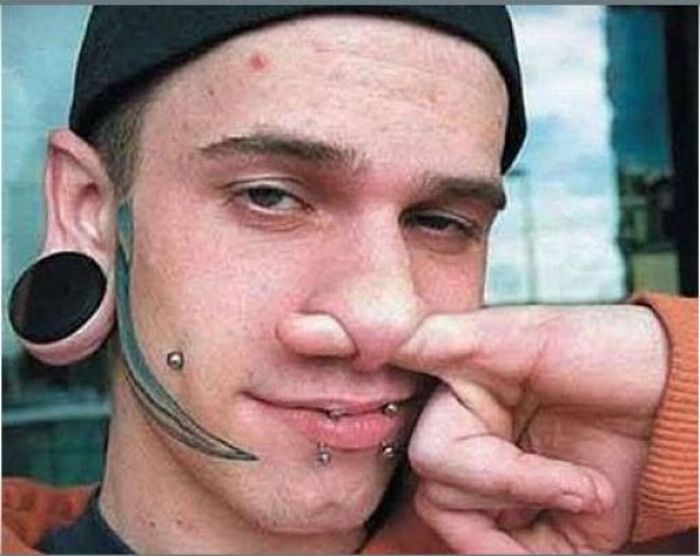 4. The most spooky baby jewelry in the world.
5. This is definitely not the way to cut a sandwich:
© adam_philip / reddit
6. A transparent clock
© d77m / reddit
7. This is what you see when you pour coffee in an icy climate:
8. Incredibly long legs on a motorcycle
© DeLoreanMotorCars / reddit
9. A selfie in the morning to get more followers
I felt tender in this picture although I could eliminate it soon.
© unknown / reddit
10. This guy wanted more natural light in the basement and his dad fulfilled his wish
© tmishkoor / reddit