Doug Pederson, the new head coach of the Jacksonville Jaguars, introduced the players to the "Good" ideology, popularised by motivational speaker and former Navy SEAL Jocko Willink, during training camp.
Willink has been quoted as saying, "When things are going wrong, don't get all bummed out." Don't let yourself get down and angry. Look at the problem without any judgement and remark, "Good."
It's a worldview that can take adversity and spin it into something positive, like finding hope in the midst of utter despair. It's meant to spark optimism in the face of seemingly insurmountable odds, such as when down by 27 points in a must-win playoff game.
Having thrown four interceptions that contributed to that four-possession deficit, Trevor Lawrence was about as low as a man can get on a football field. He appeared cool on the outside, but struggled internally.
Lawrence, who had led his high school team to 41 consecutive wins and his college team to 29 consecutive victories, knew his squad depended on him, but he kept giving the ball to the Chargers.
To that end, Lawrence's initial reaction when a lineman walked up to him and said, "Good," was to dismiss it as idle small talk and move on.
The rest of the game, however, Lawrence spent being outstanding.
"There are no 27-point plays," said Trevor Lawrence
The highly tattooed man in one of the pools above the stadium's end zone was the only joyful Jaguars supporter in the entire stadium for the majority of the first half. Sure, he'd been in a hot pool as the rest of the stadium endured in the first half's sub-40 degree weather after witnessing Lawrence throw four — four! — interceptions.
Even before he threw his first playoff pass, Lawrence's season was doomed. Joey Bosa of the Chargers tipped the throw at the line, and Drue Tranquill caught it. Justin Herbert then drove the Chargers into the end zone two plays later.
Los Angeles jumped out to a quick 7-0 lead in the first 90 seconds of the game.
Things deteriorated drastically. Again, Lawrence threw an awful throw that was picked off. During the Jaguars' first six possessions, they committed six fouls (not safe for work): an interception, a punt, an interception, a punt, an interception, and a muffed punt. Due to those five giveaways, the Chargers have a 27-0 lead with 4:25 left in the first half.
Down four possessions, Jaguars fans had to celebrate for what they could get, and that included hearing Limp Bizkit, which may only be played in Jacksonville and received a positive response.
By the start of Jacksonville's seventh possession of the half, fans of the Jaguars were watching through their fingers and the entire NFL was wondering how bad things could go.
Lawrence took over at midfield. Could Lawrence tie or maybe surpass Brett Favre's postseason record of six interceptions (set during the Super Bowl era)? Would Jacksonville realise they made a mistake in letting Urban Meyer go?
When the whistle blows at halftime, will the franchise finally up and leave for London? The Jaguars wouldn't dare let Lawrence chuck another pass, would they?
Lawrence took stock of his fellow players in the huddle. They don't have "27-point plays," he remarked. That's why we have to take this thing on one play at a time.
He followed through on his intent immediately. On the right side, the ball is thrown for 12 yards to Travis Etienne. Christian Kirk caught a pass on the left side of the field for 4 yards. Central field completion to Marvin Jones Jr. for 12 yards.
Finally, a 5-yard touchdown pass to Evan Engram in the end zone. The Jaguars suddenly had something to cheer about as they headed back to the locker room.
It took some time for me to get settled in. The team "just sat there and didn't have any energy or momentum," as Lawrence put it. We've been in that position before, so I was confident once we gained our footing again.
After the game, in the locker room, Marvin Jones Jr. said, "Everybody rallied around him, everybody rallied around each other." The banter amongst players was excellent. Not once did anyone scold or exclaim, "Oh my gosh." It was more along the lines of, "I know this isn't going to happen."
Winless on a Saturday afternoon in football
The Chargers, like the solitary Jaguars swimmer high above the field, got into trouble in the second half, and like the proverbial frog, they didn't notice the danger until it was too late to do anything about it. Over the second part of the season, Lawrence went from a hesitant, misfiring embarrassment to a sleek, confident yardage-devouring machine.
"Once we stepped up the tempo, we started getting our looks and winning one-on-one battles," Jones said. "If we put our minds to it, I believe we could beat anyone."
Statistics aren't usually reliable, but these ones are: There were four touchdown passes followed by four interceptions thrown by Lawrence. His rating as a passer was 24.5 in the first half and 144.5 in the second. It was a microcosm of the Jaguars' whole season, in which they went 5-1-5 in their first six games before winning their last five and cruising into the playoffs in the final week.
According to Lawrence, "that kind of encapsulates our season." We're always going to be in the middle of it. It's amazing what can be achieved when a group of people share a common belief.
The Jaguars' future is as bright as the eye-popping teal that covers their stadium after this miraculous 31-30 win. After his performance against the Chargers, Lawrence cemented his status as one of the AFC's future quarterbacks to keep an eye on.
Even though he has never lost on a Saturday in high school, college, or the pros, this is the toughest victory of his career. At only 23, he has established himself as the undisputed leader of the Jaguars locker room.
It's simple to support a person like him, as Kirk put it:
"When you see him not blinking, going out there, and putting it all on the line, that's when you know you can count on him to come through for you in the end."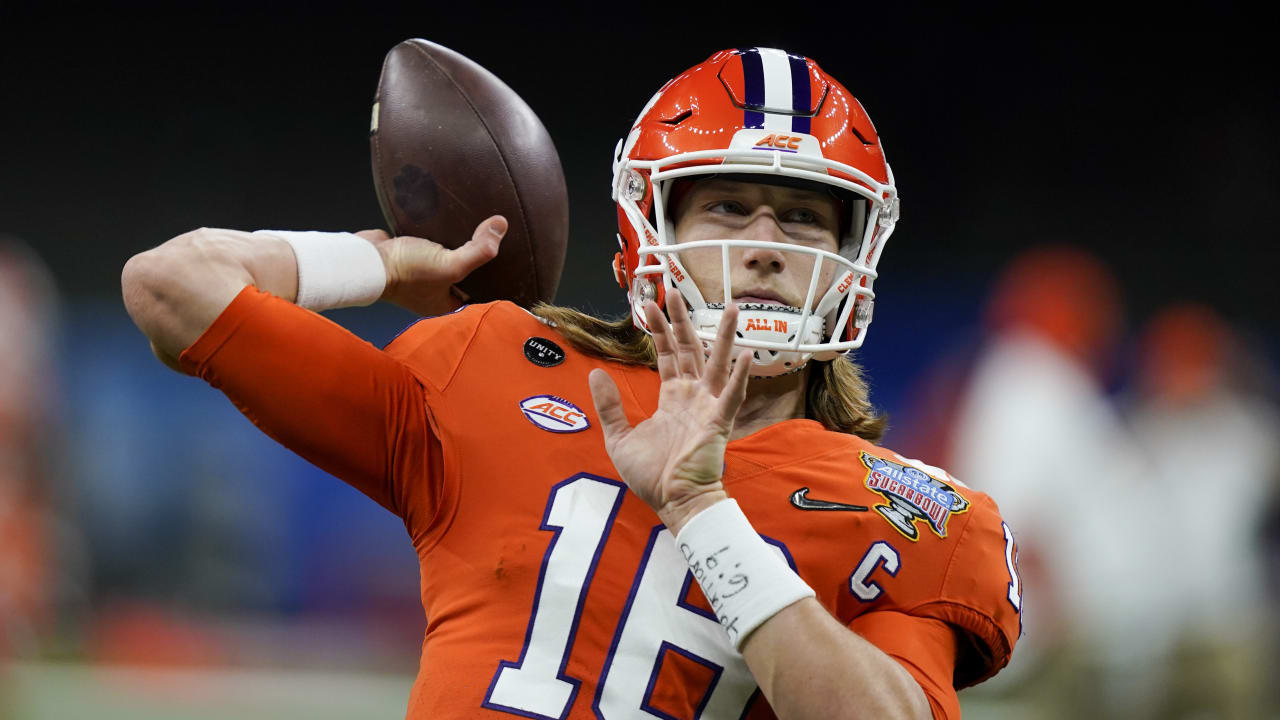 Jaguars owner Shad Khan, dressed smartly in a white sportcoat and black pants, hugged and embraced players and coaches as they flowed off the field and into the hallway beneath the stadium in the minutes following Riley Patterson's game-winning field goal.
There were euphoric cries and whoops all around, some of them wordless and others more explicit. Shaquille Quarterman, a linebacker for the team, was seen with a huge Jaguar banner, which he had apparently grabbed from a cheerleader.
Someone yelled, "Do you believe in miracles?," perhaps not realising that the man who made that iconic call 43 years earlier was in the building above them, calling their victory as well. Although this wasn't a championship match, it was the most satisfying win the Jacksonville Jaguars have had in quite some time.
So typical of us, eh? Jones found this humorous. We can put on a great party because we know what to do.
"You can't win a game like that if you don't believe in yourself," Lawrence said. "It's easy to say it after." Proud to call this community and city home. The night was special for a lot of people, and I'm grateful to everyone who contributed to making it so.
The Jaguars are now awaiting the results of the other games this weekend. There is a chance that Jacksonville may host Baltimore the following week if the Ravens and Dolphins both pull shocks on Sunday despite losing their top quarterbacks. If not, they'll have to choose between Buffalo and Kansas City for their next game. In Jacksonville's case, any choice is a good one.