More than 7,800 people were killed and widespread harm was caused by two earthquakes that struck southern Turkey and neighboring Syria on Tuesday, prompting Turkish President Tayyip Erdogan to declare a state of emergency in 10 provinces.
It was a "race against time" for rescuers to pull survivors from the rubble of collapsed buildings a day after the earthquakes. The magnitude of the calamity increased, raising concerns that the death toll would grow sharply. According to a UN official, thousands of kids might have been slaughtered.
The magnitude 7.8 earthquake, the deadliest in Turkey since 1999, and a second one that struck few hours later caused widespread destruction in many Turkish and Syrian cities, leaving thousands of people injured or homeless.
The predicament of the homeless was made worse by the harsh winter weather that impeded rescue efforts and the supply of relief. There were power and gas shortages in certain locations.
Officials working in the aid sector have expressed deep concern about the situation in Syria, which has been experiencing a humanitarian crisis for almost 12 years. On Tuesday, Erdogan gave a speech declaring a disaster zone across the 10 regions in Turkey that have been hit.
The state of emergency will last for three months. In doing so, the president and cabinet can limit or suspend rights and freedoms without consulting parliament. Erdogan, who must run in a national election in three months, announced plans to open hotels in the western tourist mecca of Antalya to temporarily shelter individuals displaced by the earthquakes.
As of yesterday, Erdogan reported that 3,549 people had lost their lives in Turkey. The government and a rescue service in the rebel-held northwest of Syria reported a toll of little over 1,700.

Literally "EVERY SECOND OF EVERY DAY"
Officials in Turkey estimate that 13.5 million people in a 450 km (280 mi) radius from Adana to Diyarbakir and a 300 km (186 mi) radius from Malatya to Hatay were impacted. Deaths have been reported as far south as Hama, Syria (about 100 km from the epicenter) by Syrian officials.
It's a "race against time," as Tedros Adhanom Ghebreyesus, director general of the World Health Organization, put it in Geneva. In other words, "the likelihood of finding living survivors decreases with each passing minute and hour."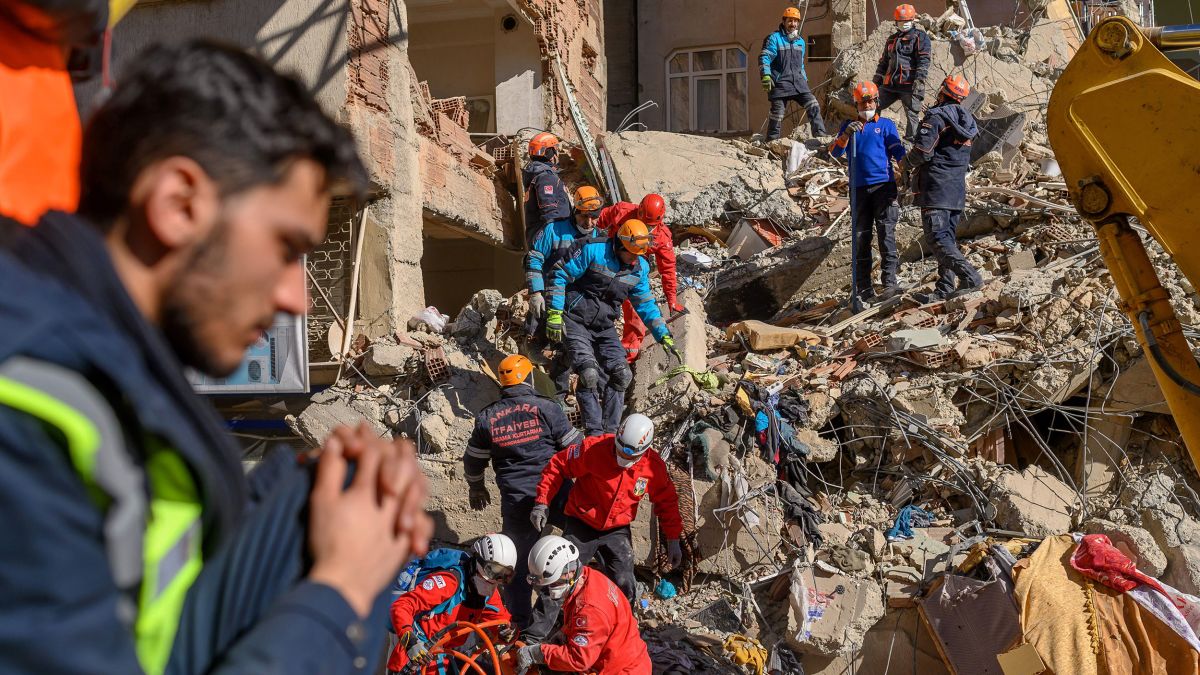 People across the region waited in agony by piles of rubble, holding on to the hope that loved ones may be discovered alive as rescuers worked through the night and into the morning to find them.
Antakya, seat of the Turkish province of Hatay, is located close to the Syrian border, and a woman's voice could be heard pleading for assistance from under a debris pile in the city. Reporters from Reuters came across the lifeless body of a youngster.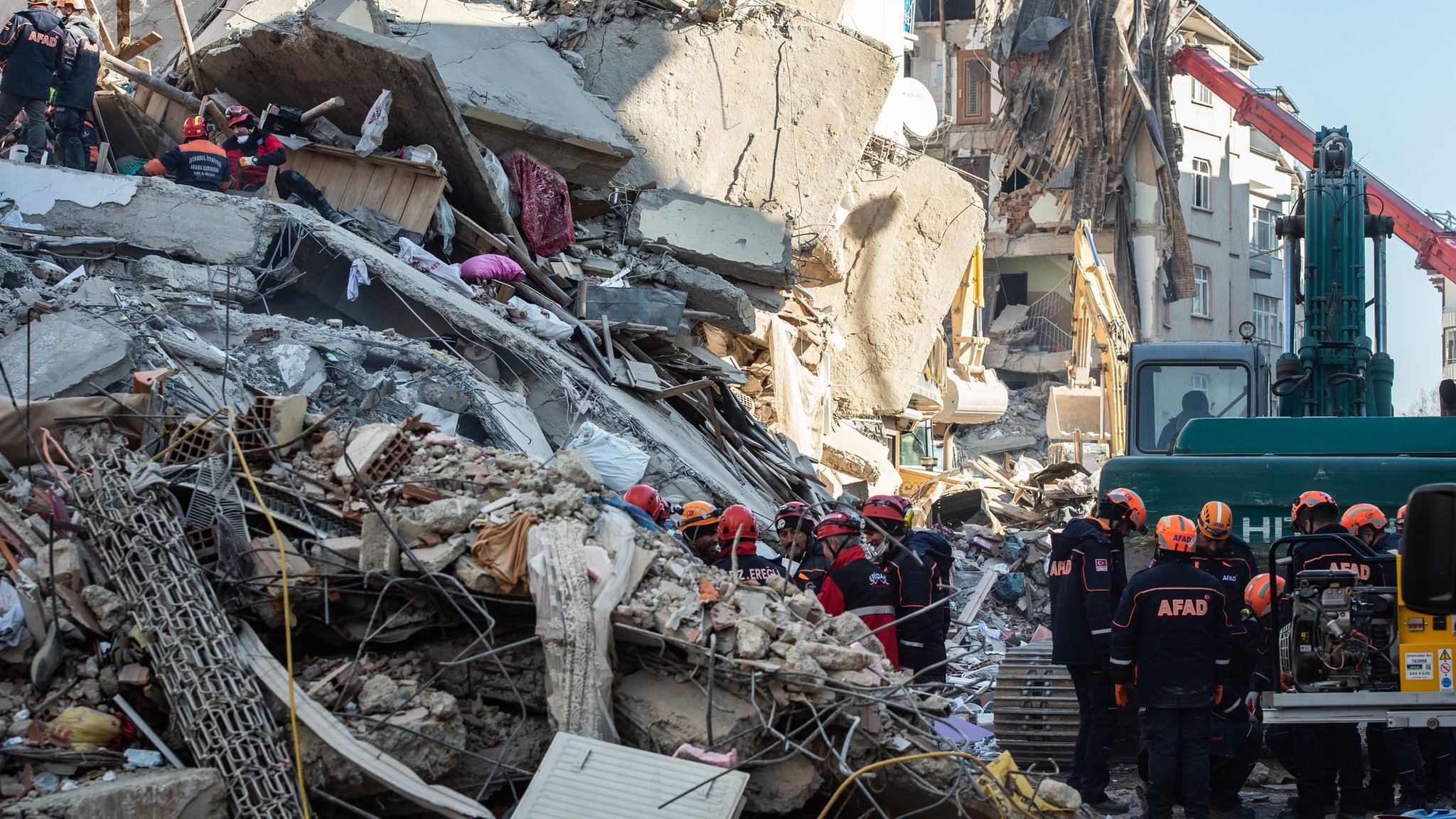 A local identified as Deniz stood in the rain and sobbed.
They're making noises, he said, but no one was showing up. We are heartbroken beyond words. My God… There's a distress call coming from them. They're begging us to "rescue us," yet there's nothing we can do. Where do we even begin to try and preserve them? Since the morning, no one has shown up.

People camped out in their automobiles overnight
Ayla, who was standing next to the ruins of an eight-story building, explained that she left Gaziantep on Monday to travel to Hatay in an effort to locate her mother. Istanbul fire department personnel were among those searching the rubble for survivors.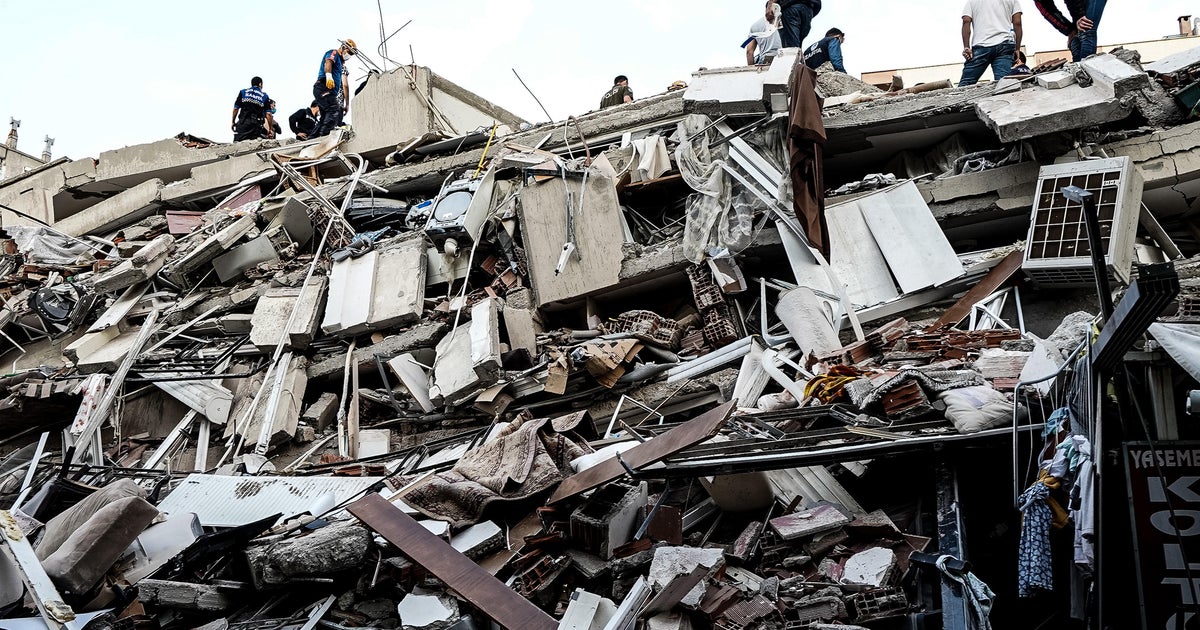 There have been no survivors," she stated
According to the Turkey's Disaster and Emergency Management Authority (AFAD), 20,426 people were injured and 5,775 buildings were damaged or destroyed.
On Tuesday, a major fire was still raging in the Turkish port city of Iskenderun, located in the country's southwestern region. The number of casualties is likely to be much higher than the official count, as drone footage from Hatay revealed scores of damaged apartment towers.
James Elder, a spokesman for UNICEF, warned in Geneva that "thousands of children may have been murdered" due to the earthquakes. He claimed that many educational and medical buildings had been damaged or destroyed.
Elder claimed that many of the most vulnerable victims were Syrian refugees in northwest Syria and Turkey.

"HORRIFYING SITUATION"
According to Abdallah al Dahan, a resident of the Syrian city of Hama, multiple funerals were held on Tuesday. Dahan, who was reached via phone, described the situation as "terrifying in every aspect." "Despite everything that has occurred to us, I have never seen something like this."
Families whose homes were destroyed were welcomed into mosques for shelter. According to state news agency SANA, the death toll in government-held parts of Syria has reached 812. The Syrian civil defense, also known as the White Helmets, are a rescue service notable for rescuing victims of government air strikes, and they report that more than 790 people were killed in the rebel-held northwest.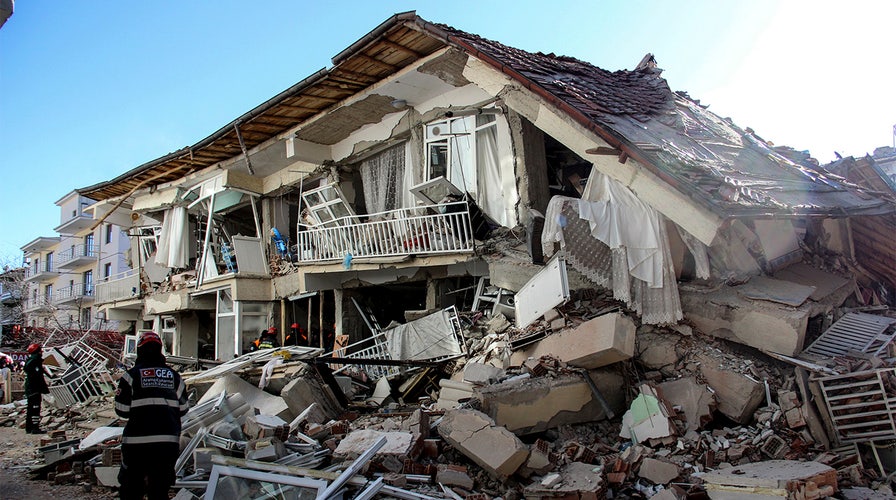 "Our personnel are making great efforts, but they are unable to respond to the calamity and the vast number of collapsed structures," said organization leader Raed al-Saleh. Said that time was running out to rescue hundreds of families trapped under the wreckage of buildings and that immediate assistance was needed from international groups.
Fuel shortages and severe weather, according to a U.N. humanitarian representative in Syria, are causing difficulties. U.N. resident coordinator El-Mostafa Benlamlih said to Reuters from Damascus, "the infrastructure is broken, the routes that we used to utilize for humanitarian work are damaged."
Damaged roads and a lack of internet access between some of the hardest devastated cities in Turkey, which are home to millions of people, further hampered efforts to assess the damage and prepare aid.