A professor at Stockholm University refused to host a Turkish student for an internship programme because Turkey has been impeding Sweden's membership into NATO, the professor said.
Prof. Per Carlbring, who directs a clinical psychology research group at the institution, emailed some of his findings to an online publication.
A scholarship from the Erasmus+ programme will allow Fatma Zehra S., a third-year student in the Psychology Department at Istanbul's Ibn Haldun University, to complete an internship at a European university during the summer of 2023.
Fatma Zehra's Acceptance Into Stockholm University, Sweden
She had Sweden's Stockholm University in mind as a potential host for one of her internships. On November 23rd, 2022, Fatma expressed her desire to participate in a study headed by Professor Carlbring by sending an email.
Carlbring responded some hours later, saying, "I would love to host you. However, I must decline because Turkey does not permit Sweden to join NATO. Sorry!"
I was completely taken aback by this response," Fatma said. "It sank in slowly," she admitted.
Following Russia's invasion of Ukraine, Finland and Sweden formally applied to join NATO in May, ending decades of military neutrality.
But Turkey, a member of NATO for nearly seven decades, has objected, claiming that both countries have been enabling terrorist organisations.
During a NATO meeting in June 2022, Turkey and the two Nordic countries signed an agreement to resolve Ankara's security concerns, opening the door for Turkey's future membership in the alliance. Sweden has had seven months to implement the terms of the pact since it was signed.
"We receive many queries from students who are interested in visiting us as research interns," Fredrik Jonsson, chair of the Department of Psychology at Stockholm University, told the publication in a statement. "Unfortunately, we can't fulfil every single one of them, but we do demand a prompt and courteous response. In this case, we took immediate action upon becoming aware of the problem and have resolved it in accordance with our standard operating procedures."
Professor Carlbring was reached out to, for a comment, but he did not provide any.
Fatma was concerned that her ordeal was merely the "tip of the iceberg," and she decided to file a formal complaint. She argues that if he treated her this way, he would treat similarly treated similarly qualified applicants of different races.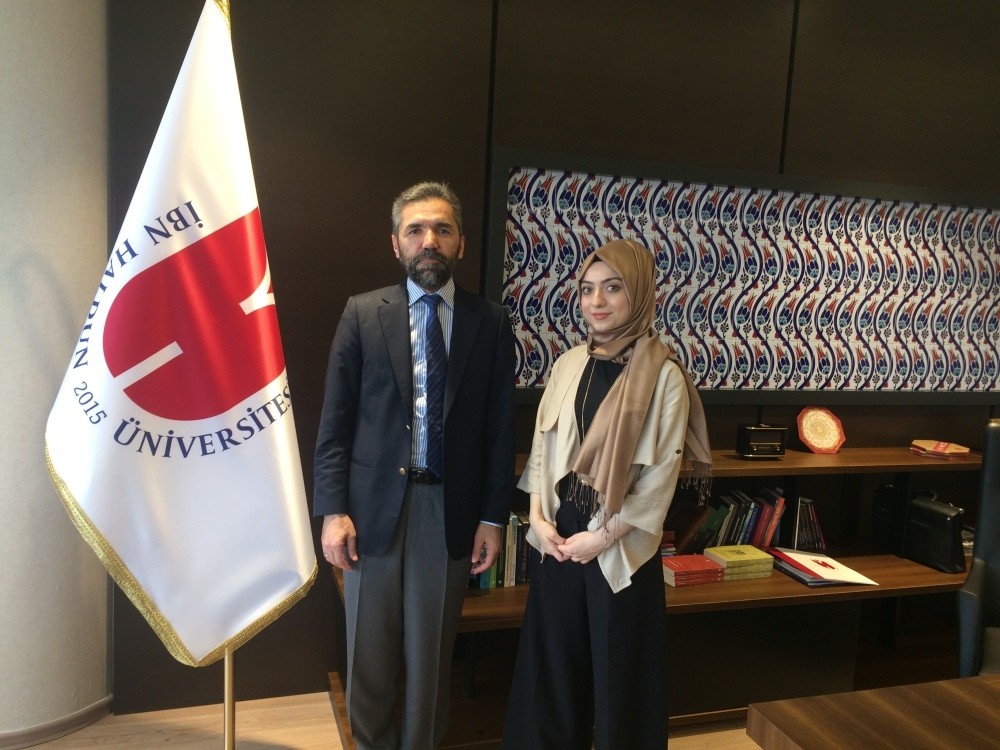 On December 5, she filed a discrimination complaint report with the institution, calling the professor's reaction "based on political concerns" and "discriminatory if not downright racist."
She claimed in her complaint that it was "infamous" to judge a person's abilities and character based on their political opinion, rather than on the merits of the individual.
Fatma, on the other hand, thinks those assertions aren't strong enough. What she really wanted was for them to "do something" about his behaviour. She thought it was great that there was anti-discrimination training, but she questioned how effective it would be in preventing future occurrences of discrimination by asking how its effectiveness could be evaluated.
Not only has the professor not personally apologised to her, but she has not even received an informal apology. I was hoping he'd email me an apology by now, and the fact that he hasn't made me quite sad.
Fatma says her application was accepted by a different professor in the psychology department at the same university, so she'll still be doing the internship this summer despite her previous bad experience.
The Tensions Between Turkey And Sweden
On January 12, new evidence of PKK and YPG terror supporter organising in the heart of Stockholm, Sweden, emerged. Dozens of pro-Terrorists gathered in front of the ancient City Hall, chanting anti-Turkish sentiments. They shouted racist slurs and threatened violence against Turkey while hanging an effigy of Turkish President Recep Tayyip Erdogan.
Ankara remains unbowed in its stance against admitting a terror-friendly country into NATO, notwithstanding Sweden's failure to crack down on PKK/YPG safehouses and the subsequent free organisation and conduct of countless anti-Türkiye and pro-terrorism demonstrations in the country.
The Fatma Zehra S case is indicative of a larger trend of increasing intolerance in Sweden toward Turkey.