Tamara Báez launched a tremendous invoice pass to L-Gante, who is still in Spain due to work commitments.
Although they are still separated as a couple, 
L-Gante
 and 
Tamara Báez
 recovered the good vibes, after several months of conflicts, claims and various reproaches, with a daughter in the middle.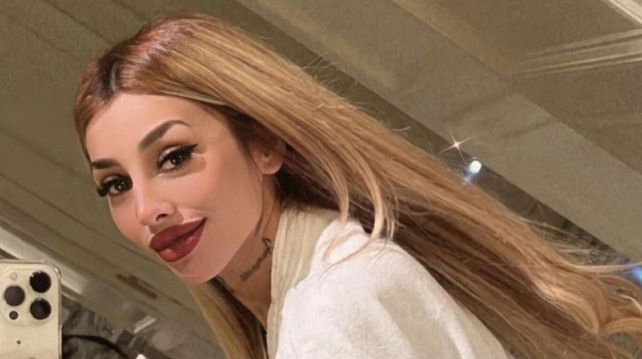 However, they managed to return to the path of good harmony and today they are getting along very well, something that can be seen in recent weeks by their publications on social networks.
In this context, Tamara Báez made an unusual bill pass to L-Gante on Instagram, where she shared the capture of a conversation in which she makes a claim made up as a joke.
It is that 
Tamara Báez
 went to visit the grandmother of the cumbia singer 420, on the occasion of her birthday. In this way, between the two they sent a message to 
L-Gante
 , who is still in Spain due to his work commitments.
At one point in the conversation, the musician sent an audio to her grandmother, greeting her, but her response did not seem to satisfy him. "Thank you, che," wrote her grandmother. "Ah, cutting," he replied. As Tamara Báez
revealed in the same capture, the grandmother's anger was related to the fact that the young influencer had told her that her grandson had not gone on a tour of Europe, but was with another woman.
"We don't love you, I told him that you left with another," Tamara Báez
 explained to 
L-Gante
 in the conversation via WhatsApp. There, the singer's response was not wasted either. "Look! Now I'm going to send her the photo of you and…", he told her, while she covered the other name.
It must be remembered that Tamara Báez confessed that she had an invitation from L-Gante to travel to Europe with him, but she said that she did not travel because she simply did not feel like it. Despite this, they are having a very good time, even if they are still apart.