The philosopher Paul B. Preciado delivers a flaming message to Virginia Woolf and makes the transition a wonderful epic with this first punk film irrigated by various trans and non-binary voices that pass with the greatest fluidity from body to body.
When Arte requested Paul B. Preciado to make a film about his life in 2020, the trans philosopher, essayist, and exhibition curator went to a text that helped shape his identity: Orlando by Virginia Woolf.
This 1928 novel, dedicated to the poetess Vita Sackville-West, with whom Woolf had an affair, takes the form of a fictional biography in which Orlando, a young English aristocrat with an androgynous appearance, moves through the centuries, from Elizabeth I's courtier to a post as ambassador in Constantinople, with the constant refusal to marry.
Then one morning finds himself in the body of a woman. Paul B. Preciado anchors himself to this fable, his first encounter with a narrative recounting a gender transition, borrows from it his dream dilation of time, and summons a constellation of interpreters to portray this elusive Orlando, including the perceptive Oscar-Roza Miller, Janis Sahraoui, and Nalle Dariya.
They punctuate Woolf's groundbreaking words, written 75 years ago, and combine their personal relationship with its founding figure through testimonials of caressing beauty.
In its elasticity – the filmmaker summons the "camera face" as he installs paintings that look like a story, a musical projection where the possibility of being "synthetic, but not apologetic" (" synthetic, certainly, and then? ") but also the candid improvisation of children – My political biography, Orlando, discovers poetry to be crucial to the existence of the gay body.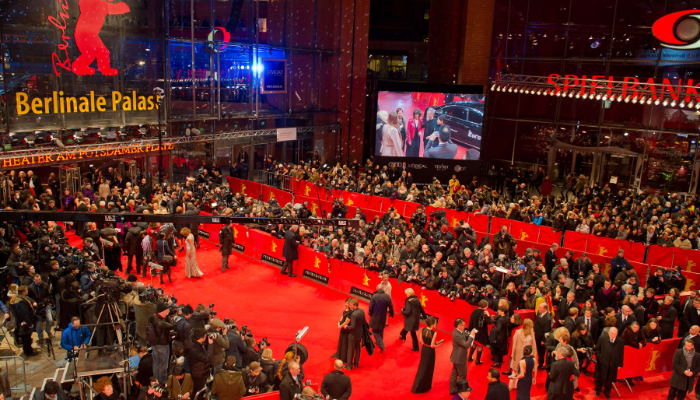 Virginia Woolf already carried a hybrid breath in her rejection of patriarchal society and in the style of her literature, entrenched in the very organic relationship of her character to her identity.
The fantasy she was deploying at the time appears to have traveled towards solid flesh and earth, being incarnate in all of Paul B. Preciado's stories of pride. An odyssey-like debut film that watches metamorphosis in its infinite trips, puts self-love back at the center of the shift, and strengthens the Orlandos of yesterday and today, all these fluid bodies solidly anchored in reality.