After upsetting the fashion business by announcing his retirement, Law Roach is now opening up to Emily Ratajkowski on how Zendaya reacted.
Law Roach announced his retirement from his nearly decade-long career as a celebrity stylist on March 14, shocking the fashion industry.
Roach, also known as the "image architect," has styled superstars such as Zendaya, Céline Dion, Mary J. Blige, Ariana Grande, Priyanka Chopra, and Kerry Washington.
In a recent episode of Emily Ratajkowski's podcast HighLow with EmRata, Roach discussed his decision to resign and how it affected his major muse, Zendaya.
Roach revealed to Ratajkowski that he had not informed Zendaya about his retirement in advance, which upset her.
The two had worked together on their journey to the top of the fashion world, and Roach assisted Zendaya in breaking away from her child-star image through fashion.
"She called and said, 'Hey, I was hoping we'd make huge decisions together,'" she explained. Roach said. "She, of course, backed me up. 'Do you need me to send you on holiday?' she asks. Tell me what's going on, tell me what you're going through.'"
Roach claimed that he spoke his unhappiness and the grief he still felt for his nephew's death with Zendaya. "Anything you need, whatever you need," he continued, to which Zendaya replied.
Following Roach's retirement announcement, a false tale about his relationship with Zendaya began to circulate on social media. Others began blaming Zendaya for Roach's retirement, which he felt was unjust to her.
"The nastiness of the Internet spilled over to his pain, and Zendaya began to suffer as well," Roach explained, "she has always shielded me in this field and vice versa." He went on to say that the misleading narrative was another element that made his decision much more difficult for the couple.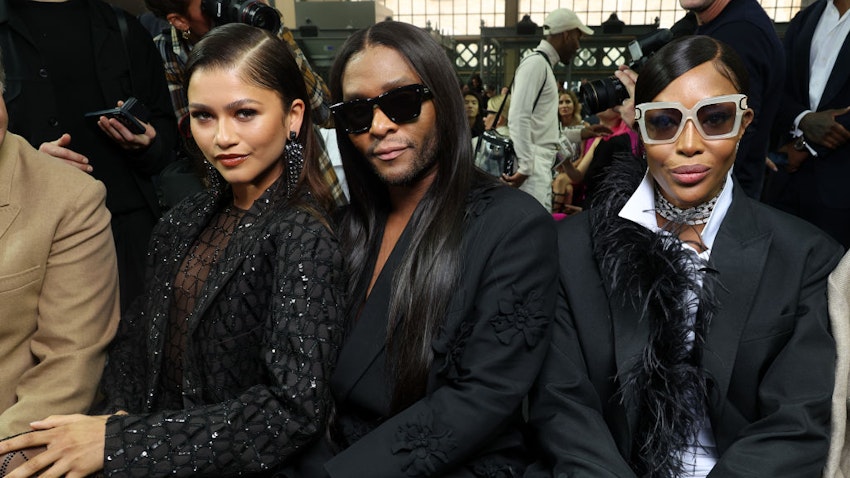 Law Roach Explains His Retirement
Roach claimed that the death of his three-year-old nephew was the tipping point that caused him to reconsider his chosen path.
Roach's priorities shifted two years ago when his nephew went out of their flat window the day before Thanksgiving. He stated, "Because of work, I had barely seen my nephew maybe four times in his three years, and the guilt of that was incredibly difficult for me.
I'd never been depressed before. And I went through a really, really bad depression."
Roach claimed he awoke one day with excruciating anxiety and realised he had been entirely focused on his business for the previous eight or nine years, causing him to lose many friends in the process.
He opted to devote more time to himself and his mental health while preserving his passion of fashion. "Fashion has always been a passion for me, not a career," Roach explained.
"I've spent a lot of time and effort fostering this affection, and it's become my method of interacting with the rest of the world. I don't intend to abandon it totally."