FOX Sports made advantage of the opportunity presented by the buildup to the Super Bowl to announce Hall of Famer Derek Jeter as the network's newest studio commentator beginning in 2023. The announcement was met with tremendous hoopla.
Jeter was greeted on-air by FOX broadcasters Curt Menefee, Michael Strahan, and appropriately, former Yankees teammate Alex Rodriguez, who had been summoned on-air during the Chiefs-Eagles pregame show. Rodriguez joked that a "rookie" like Jeter will have to pay when the crew grabs dinner in New York City.
Rodriguez uttered these words to Jeter as he was presenting him with a personalized jersey that included Jeter's name. "I never dreamed in my wildest dreams that we'd be reunited," Rodriguez remarked. "But now we are right here!"
Jeter had previously moonlighted on the FOX crew during the postseason of 2022, and during that time he offered a tale about one of his greatest competitors as a player who was also a studio analyst for FOX.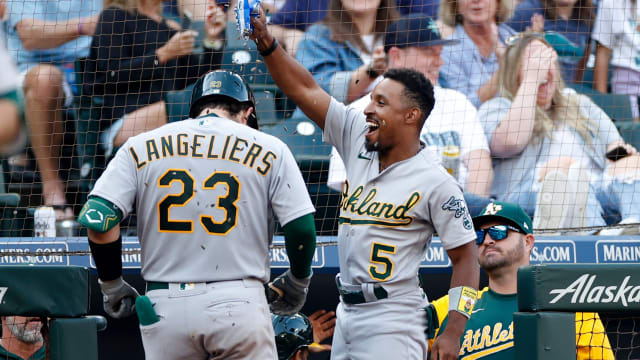 Jeter added with a grin, "I was on set at the World Series in Philly, and [David] Ortiz kept showing me his World Series rings, so I figured I'd just join the team now so we can humble him a little bit." Jeter was referring to Ortiz's habit of showing off his championship rings.
Jeter was put on the spot to make a prediction for the Big Game, and despite an animated crowd behind him wearing jerseys for both the Chiefs and the Eagles, he was as diplomatic as one might expect him to be. Although Jeter will presumably be working primarily on baseball, he was asked to make the prediction.
"You know, we competed against [Chiefs quarterback Patrick Mahomesfather, ]'s so it's sort of difficult for me to ever pick against him. To put it simply, I'm anticipating a fun contest, "Jeter added. "I am making an effort to avoid offending anyone here! With all of these football enthusiasts, I am definitely out of my element!"
There is no need to be concerned since as soon as the baseball season begins, The Captain will be back in his proper position.