Trugoy the Dove, whose real name was David Jude Jolicoeur, was a member of the legendary rap group De La Soul. CNN has been informed by the band's publicist, Tony Ferguson, of the news. Jolicoeur's age was given as 54.
In a phone conversation to CNN, Ferguson described Jolicoeur's death as "a terrible loss." No information regarding the cause of death was given.
Born and raised in Brooklyn, NY, Jolicoeur is widely recognized as a pivotal figure in the development of mellower, more introspective hip-hop during the era spanning the decades between 1980 and the early 2000s.
Having met in high school in Amityville, New York, Vincent Manson (aka Pasemaster Mase) and Kelvin Mercer (as Posdnuos) created the rap group Jolicoeur and De La Soul in 1988.
The single "Me, Myself and I" by De La Soul spent 17 weeks on the Billboard Hot 100 list after its release in 1989, from the album 3 Feet High and Rising. A Tribe Called Quest, Public Enemy, and N.W.A. were just a few of the groups who were influenced by the album's interlude skits, conceptual sound, and samplings of James Brown's music.
According to an interview Jolicoeur gave to Billboard last month, he believes that "the element of what was taking place in music, hip-hop, and our culture, I think it welcomed that and opened up minds and spirits to see and try new other things."
De La Soul had six Grammy nominations over their career, eventually winning in 2006 for best pop collaboration with vocals for their song "Feel Good Inc." Also from their debut album, "3 Feet High and Rising," the song "The Magic Number" was used as the end-credits song for "Spider-man: No Way Home" in 2021.
Since the hippie-inspired song was used in "No Way Home," there has been increased interest in the group De La Soul, but the song is unavailable on streaming platforms due to decades of legal issues with sample clearances with the group's previous company, Tommy Boy Records.
In 2021, when Reservoir Media bought the rights to De La Soul's music, the ground was paved for the renowned group's discography to be made available on major streaming services. As reported by Billboard, the group's first six albums will be made accessible for streaming in March of 2023.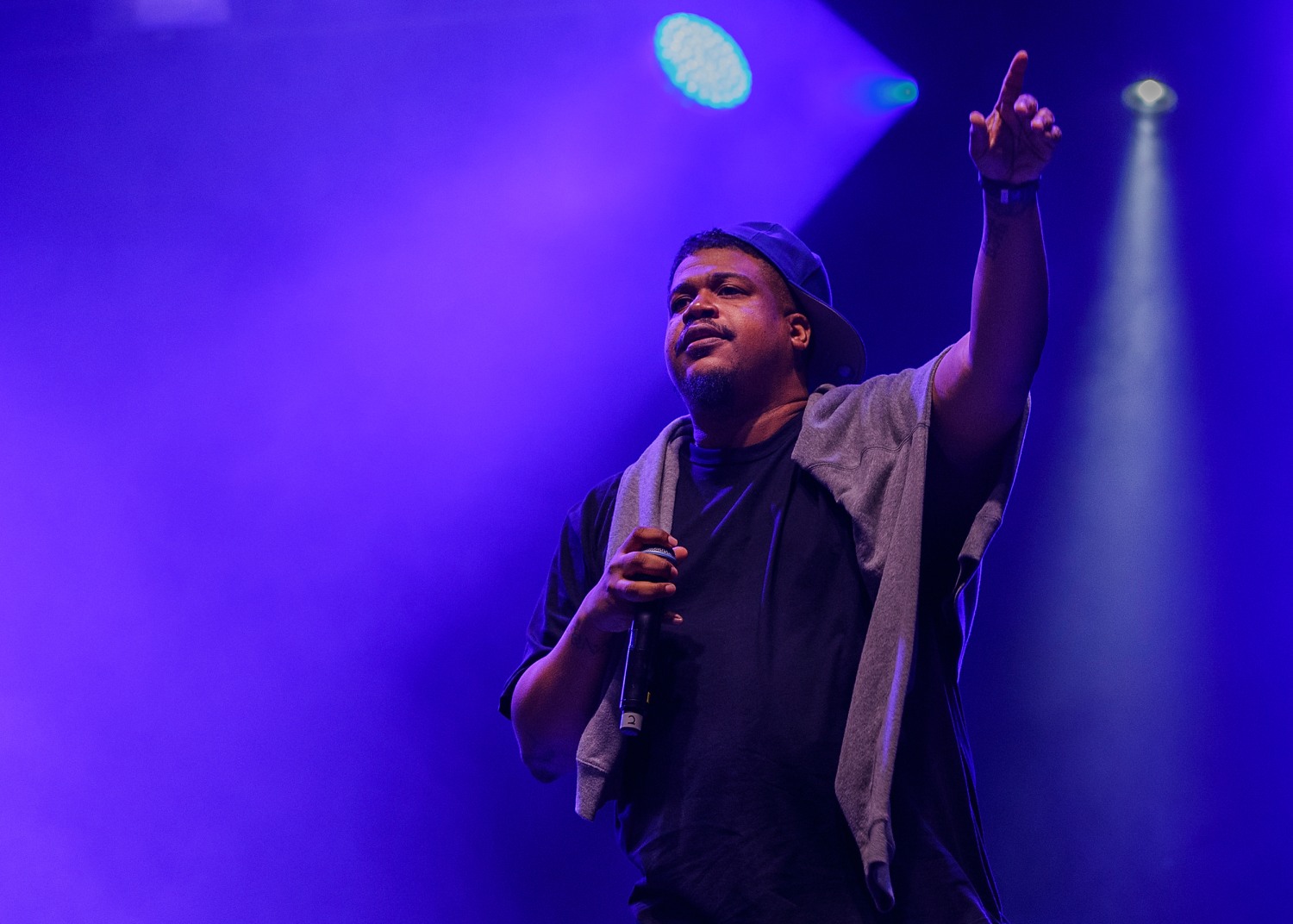 In 2016, they dropped "And the Anonymous Nobody…", Jolicoeur and De La Soul's most recent album. On April 8, 2023, De La Soul were set to begin a three-show run in the United Kingdom.
Singer Pharell Williams paid tribute to Trugoy Dave of De La Soul on Twitter, writing, "Trugoy Dave has gone up to be with the day of the stars with the Master." To his loved ones, The Soul, and all those he has impacted, we send our deepest sympathies and best wishes.
Producer and rapper Erick Sermon also paid tribute to Jolicoeur on Instagram, writing, "This one hurts. Dave, a member of the Long Island rap group # Delasoul #plug2, passed away recently. RIP"