Captain Marvel will hit theaters on March 7 and the actress who plays it has enough curiosities that may interest you.
After the premiere of Captain Marvel's trailer, many are talking about the actress, Brie Larson, in charge of playing the new Captain Marvel. Some users in social networks doubt that I can do a great job, however Marvel relies a lot on the artist.
And is that the superhero has a very complex personality because it has had a very dark past that makes it difficult to remember, as well as in comics is half human and half Kree, an extraterrestrial race with a scientifically advanced and military mind.
Therefore, here we tell you some facts, achievements and facts that the actress has done so that Marvel fans can get to know her even more and get an idea of ​​what she can contribute to the film.
1. Brie Larson is not her real name.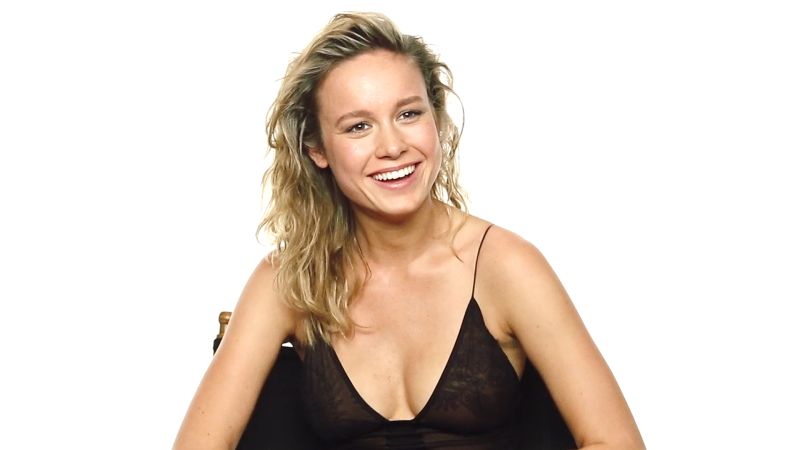 The actress is actually called Brianne Sidonie Desaulniers changing her to the one who is known because it is easier to pronounce and remember. She chose Larson because of the Swedish maiden name since her surname was very difficult to pronounce.
Her real name is Brianne Sidonie Desaulniers
2. The youngest student
At the age of 6 he studied at the Conservatorio Américano de San Francisco becoming the youngest student of that place. Before that she had received education at home.
Brie Larson, the youngest student
3. Lindsay Lohan overshadowed her
She was the first woman to star in a car film for Disney on All About Wheels, released in 2003, however Lindsay Lohan had an outstanding performance in Herbie two years later, being a success. Disney began to broadcast this film more times leaving aside the Brie film.
Lindsay Lohan overshadowed her
4. But she recovered and devoted himself to singing
Not only is she known for her performances, Larson is also recognized for some thanks to her vocal cords. At age 16 he released his debut album Finally out of P.E. Phisycal Education (Finally, outside of P.E.) so titled because of a teacher who made his life impossible while studying at the institute. However, he discarded pop music to decide completely on acting.
She also sings
5. And then … she was kidnapped
In the film that earned her the Oscar for best actress, she plays a woman who is kidnapped as a child and forced to live in captivity. To perform this role she prepared herself in the best way: she went to retreats of silence, she investigated and spoke with victims of abuse and violations, she met with a trauma specialist among many other things in order to better interpret the character.
She won the Oscar
6. She is Heroic in real life
During the earthquake that hit Mexico in 2017 and left several victims, she made public her love for Mexico. "Mexico City, I love you and I will do everything I can to help"
And not only did she say it, he also did it. She even asked actor Gael García how she could help and made several financial donations.
7. Star Wars Fanatic
Science fiction is not unknown to her as she is a fan of the popular Star Wars saga. She even met the actors who were part of the film 'Han Solo: A Story of Star Wars'.
"I met the cast of Star Wars, they saw 'The Crystal Castle' (film where she is the protagonist), this is great"