Valentina Pinault, the famous Salma Hayek's daughter, is a successful tiktoker and one of the world's wealthiest young people.
Valentina, the daughter of actress Salma Hayek and businessman François Henri Pinault, was born in September 2007 and quickly became one of the world's most recognized infants.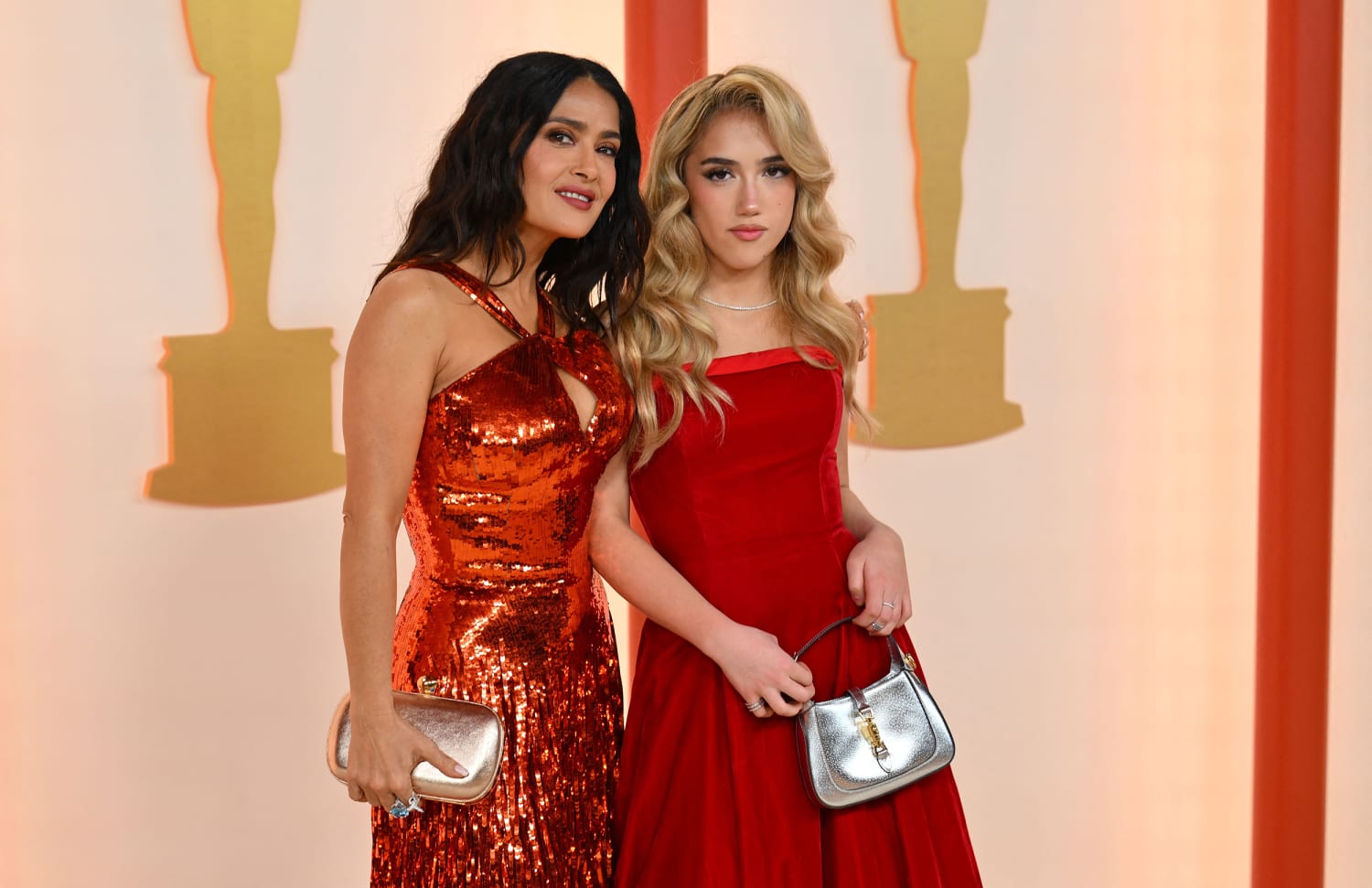 At the age of 15, he is once again making headlines after accompanying his mother, one of Hollywood's most successful Mexican actors, to the 95th Academy Awards.
They marched together on the red carpet: the artist donned a copper-colored sequined Gucci gown with a crossover neckline, while the young lady recovered a vintage gown that her mother wore in 1997 for the Fire & Ice Ball extravaganza in California.
Valentina accessorized Salma's deep red strapless dress, made by Isaac Mizrahi, with a slender, glittering silver necklace and a 1961 Gucci Jackie purse.
Salma Hayek's daughter's ambitions include being an actress and director. According to El Pas, the young woman is doing everything she can to follow in her mother's footsteps, as she stated in an interview with Vogue México that she aspires to be an actor and director.
And her decision to wear her mother's red model corresponds to her words from that time: "When it comes to clothes, I love hers (…) I seldom pay attention to the brand. In general, I enjoy combining and wearing old things".
Valentina has gradually gained popularity by appearing on many red carpets, as well as being a TikTok influencer with over 151,000 followers on her personal account.