The disappearance of the Johnny Depp films  in Hollywood will be revealed in three documentaries that will also talk about the relationship he had with his ex-wife, Amber Heard .
The documentaries will tell how the famous 57-year-old actor's career fell apart after losing the case in which Heard accused him of hitting her.
This Friday, Depp has reappeared in front of the cameras when he presented in Barcelona his latest film, " Minamata ", in which he will play the photographer Eugene Smith and which will  be released in Spain on April 30.
The film, which is screened at the BCN Film Fest, the  Barcelona-Sant Jordi International Film Festival , is set in New York in 1971, where one of the most revered photojournalists of the Second World War, Eugene Smith, goes through a moment of crisis.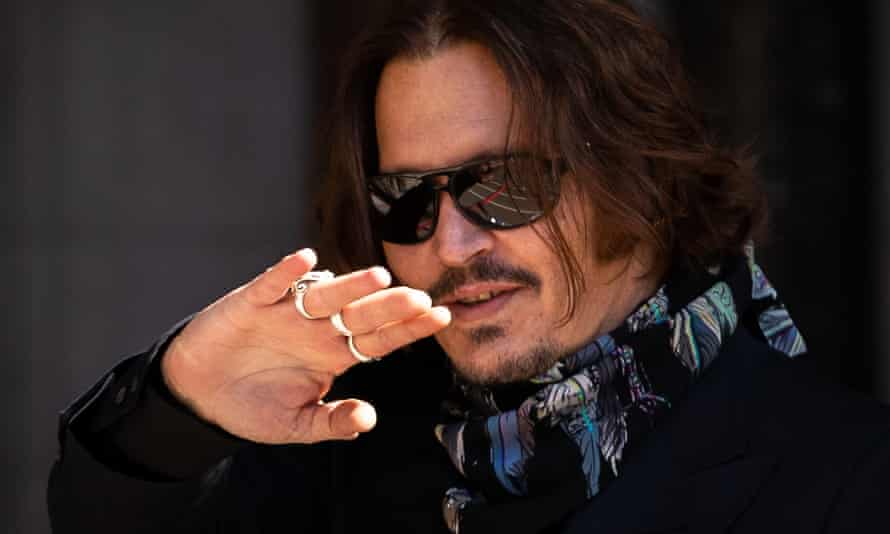 Depp said during the press conference that it was great to be able to do some in-depth research on the character, while also calling himself an admirer of Eugene Smith.
The American actor confessed to being a great admirer of Eugene Smith, and that the best part of his research was being in contact with Smith's work and talking to people who knew him.
Playing a real character , in this case a legendary photographer , has been a heartfelt experience for Depp and matches the opinion held by some Native Americans, who refused to be photographed because they believed that something in their souls was fading.
The director of the film, Andrew Levitas , has praised the actor and considered that Depp could easily enter the role, since he is a great photographer, even, he confessed, that during the filming Johnny took very good photographs.
It should be remembered that after the separation of Johnny Depp and Amber Heard , Warner Bros eliminated Johnny Depp from the Fantastic Animals films , and Disney from Pirates of the Caribbean.
With information from EFE.