Sarah Joe Chamoun, better known as Mia Khalifa is one of the most recognized faces in the porn industry in the last decade. Having achieved fame for wearing a hijab during an adult video, the young woman is today one of the strongest voices against the way the industry operates.
Originally from Beirut, Lebanon, Mia came to the United States in 2001, where she studied for an undergraduate degree at the University of Texas. Despite working as a model a few times during those days, Mia began acting in adult scenes produced by BangBros until she was 21, in October 2014.
"The reason I thought it was okay to do pornography was because I thought no one would find out. There are millions of girls filming themselves having sex and doing things like that, and nobody knows their name, nobody knows who they are, nobody recognizes them. So I wanted to do it as a 'dirty little secret', but it exploded in my face, " Mia confessed in an interview with the BBC.
It was with that controversial video in which Mia wears a hijab while being part of a threesome that the actress rose to fame and became the most wanted artist on the adult site Pornhub . The controversial pornographic material brought harsh consequences for Khalifa , who received death threats from extremists sympathetic to the Islamic State (ISIS).
Life after the veil of Mia Khalifa
Mia's career in the industry was really short; In total, Khalifa shot 12 videos, for which he earned $ 12,000, according to BBC data. However, that website for adults with which he signed a contract in 2014, continued to benefit financially from his image and obtaining profits that reach millionaire figures.
In 2019, Mia Khalifa decided to raise her voice and tell her story, which in turn is the story of many porn actresses and actors, in an interview she gave to the BBC program, Hardtalk ; In which I believe he exposed some of the serious problems that arise in the industry and the repercussions it has had on his life.
"Yes (I think I suffer from PTSD), and I think it kicks in mainly when I go outside because I feel like people can see through my clothes and I am very embarrassed and it makes me feel like I have lost all my privacy. Because I'm a Google search away, "Khalifa continued in the interview.
Since resigning from the industry, Mia resides in California and has become one of the most influential people of our time ; with more than 23 million followers on Instagram and 3.6 million followers on Twitter. He has also been a part of film projects such as the Amazon series Ramy, and recently started an account on Onlyfans .
Diamonds of the porn queen: Jenna Jameson
Jenna Massoli resigned at the peak of her camera career to lead a quiet life in Hawaii. (Photo: File)
After a stormy relationship with drugs and an obviously deteriorated state of health, Jenna Massoli, who until then had worked as a stripper in different Las Vegas casinos, decided to try her luck in the world of adult cinema.
According to the biography that she wrote herself, Jenna was 19 years old when she began her career as an actress in pornographic films. In large part to take revenge on her ex-boyfriend, who curiously was responsible for the double heart tattoo that he has on his buttock and that would remain imprinted in the memory of his followers, and also to achieve financial stability.
From there, it was all uphill for Jenna, who left her last name behind and adopted the name of one of her favorite drinks. The porn queen participated in about a hundred scenes and opened her own site in the early 2000s, ClubJena.com and founded the production company Club Jenna, which would eventually be acquired by Playboy .
Jenna then concentrated a fortune that reached the figure of USD 30 million in 2005, according to Forbes magazine . However, a few years later, in 2008, he decided to retire triumphantly from the scene and dedicate himself to his family.
Currently, Jenna shares details of her sweet life in Hawaii, United States, where she resides with her partner and their two young children. The former porn star owns "Jtushy Jenna Official Online Store" an online diamond store, where all kinds of luxurious pieces such as rings, earrings and necklaces are offered.
Lisa Ann's break: a mature sex symbol
In 2018, Lisa Ann innovated and shot some porn scenes in Virtual Reality. (Photo: the daily dot)
American actress Lisa Anne Corpora, known simply as Lisa Ann, managed to establish herself in the middle with one of the strongest careers in the pornography industry; With over 300 scenes and a 20-year career, Lisa was recognized as the "World's Most Desired MILF" . However, Ann withdrew from the cameras momentarily to pursue one of her great passions.
In 2008, Ann starred in one of the most recognized pornographic films in American history. This is Who's Nailing Palin, where she played the then governor of Alaska and contender for the vice presidency of the United States, Sarah Palin. The unusual resemblance between the two and the heated situation made that staging a resounding success , making it a pioneer of adult scenes that parody political characters.
Three years after that success that earned her billions of views on Pornhub , Lisa Ann announced her retirement from acting: "This year 2014 will be my last year performing in front of the camera and doing sex scenes. I will retire ", wrote the actress in her social networks, although she admitted that she would continue working as a producer and as a recruiter of new talent.
During those years, Ann dedicated herself to her other great passion: sports, and participated as a commentator in some broadcasts of the American radio channel, Sirirus XM Fantasy Sports Radio. He also wrote an autobiographical book.
However, in 2018 Lisa returned one last time to star in two new scenes, before walking away from the industry and saying goodbye to the recording forums forever.
"I decided that I wanted to do it for my last two scenes before finally retiring. (…) I have done around 300 scenes, although the Internet says 500, I am delighted by everything that this profession has offered me, and I am very happy to attend industry events, but at the same time I do not feel the same as before, " said the actress in an interview with the entertainment medium LADbible at the time.
Lana Rhoades, from 'pornstar' to podcaster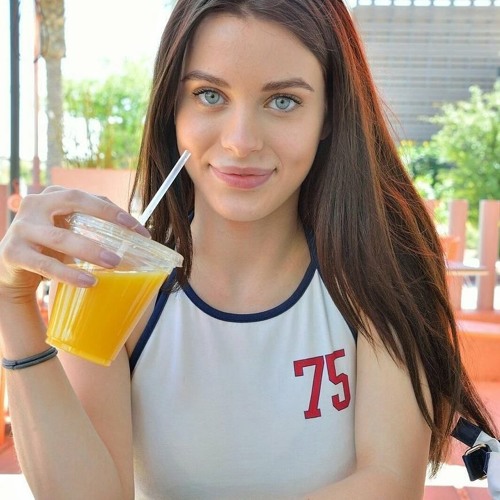 Despite her retirement from the industry in 2017, Lana's Instagram account was terminated by the platform, under the pretext of reproducing erotic material. This fact was denounced by the actress on social networks. (Photo: File)
In 2016, Lana Rhoades made her debut in the porn industry. At just 20 years old , the actress of Czechoslovakian descent began a career that, although express, would bring her many successes and accolades, such as the AVN award in the category "Best Newcomer" in 2017, or the "Best Anal Sex Scene" in 2018.
However, Lana left the scene in 2017. Although there are no clear reasons why she made that decision, the adult actress has expressed her dissatisfaction with the industry on several occasions.
"I stopped doing mainstream porn probably two years ago, and then for a while, I didn't really know what I was going to do. I felt that I had already done everything in the industry and there was also a lot of bullying happening to me, so it was no longer a positive environment for me (…) So I started creating content for social networks and started selling products for 'male enhancement '"The influencer told AVN magazine .
The actress soon began her career as an influencer and managed to share her own content from her social networks , as well as modeling and hosting the podcast 3 Girls1Kitchen . Currently, Lana has 14.4 million followers on Instagram and more than a million followers on Twitter.
Apolonia Lapiedra
Apolonia diversified her career and participated in an album by the group "El Mago de Oz". (Photo: File)
In 2020, one of the highest paid pornstars , Apolonia Lapiedra announced her retirement from "professional" recordings. With a five-year career, the actress made public the physical fatigue that the recordings of "conventional porn" scenes represented for her and her desire to become her own boss.
"Conventional porn for me was very tiring, my knees hurt, the tendons behind my knees, I had a terrible time," said the interpreter in an interview with the communicator David Broncano, "Physically, shooting professional scenes at the highest level is very hard. In fact, I have been going to the physical therapist for my knees and my back for a year. Psychologically, the issue of working with your body and your sexuality is complicated ".
" I want to be my own boss, my own director, control everything myself, with my team, thanks to applications such as OnlyFans, " added the La Mancha actress.
From then on, Apolonia has dedicated itself to nurturing the content it publishes on social networks, especially on that platform that allows suggestive and explicit content to be shared with those users who pay a subscription.
Sasha gray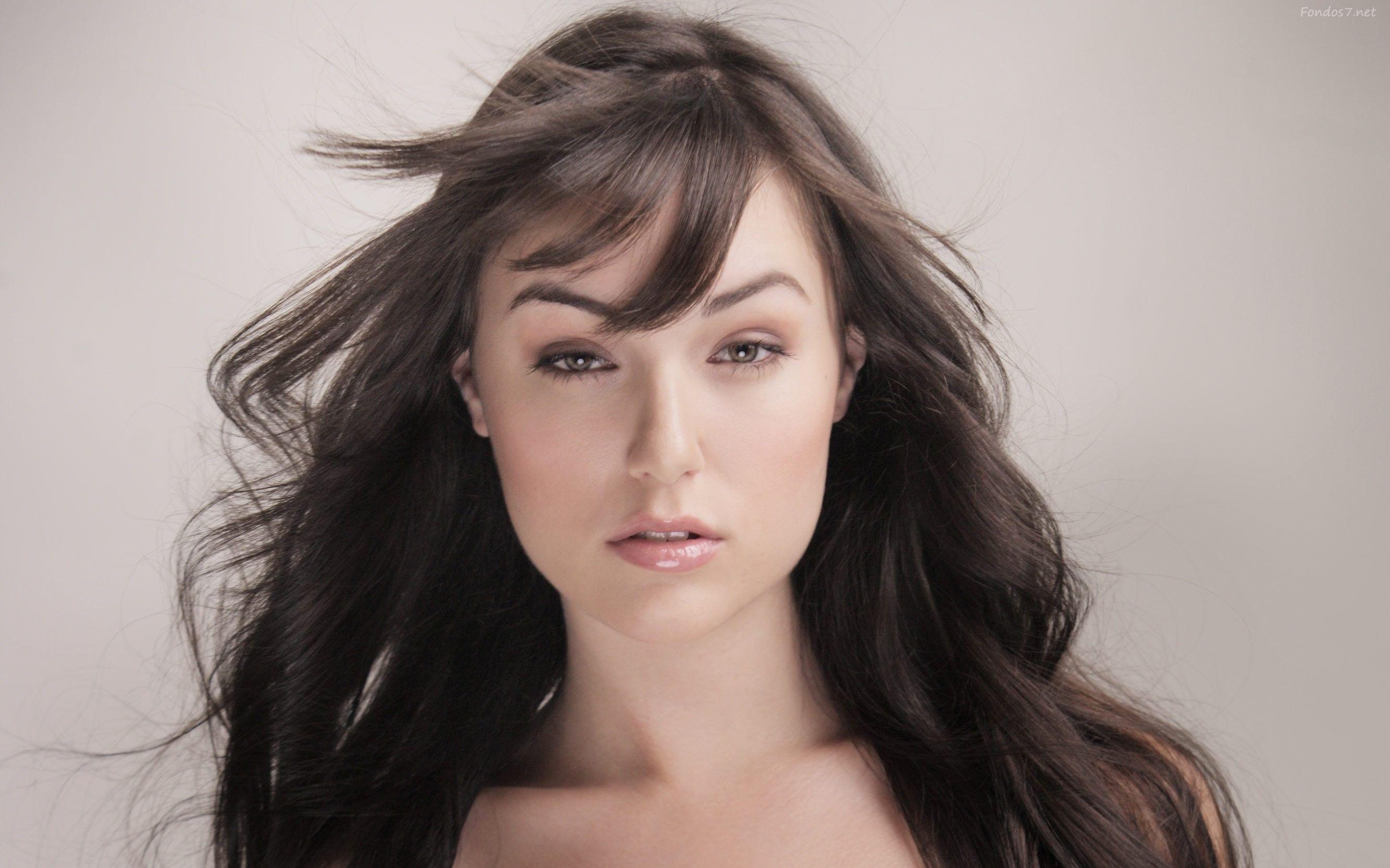 Sasha was the first actress to lick a toilet during a scene. It was in the industry records forever. (Photo: File)
One of the best known faces in the world of pornography is Sasha Gray. A woman who marked a before and after in the way of making films for adults, an industry that after her became even harsher and more extreme with women's bodies.
Sasha recorded her first porn scene at age 18, in what she came to appreciate as a performance: "That was the way I approached it, whether people agree with me or not. For me it was a way to examine myself and to examine my human condition and to project those things in my audience, using my body as the tool as the canvas ", Sara confessed to GQ magazine .
During her presence in the industry, Sasha repeatedly advocated for the vindication of women in the porn industry and aimed to give "more exposure" to actresses who decided to work in it.
"It is believed that we are stupid girls who were victims of abuse, drug addicts, that we do not know what we are doing and that we are not focused on the business. I realized when I started and I kept thinking that it was a possibility that I would meet people like that. But the reality is that there are a huge number of women who are happy with their careers and where they have gone with their lives. It is a shame that we do not listen to the positive stories ", he told the same publication.
Like a whole case of cuteness, Sasha stopped filming scenes in 2009, with the justification of "having done it all" and wanting to unleash his many talents.
Especially that of music, because as soon as he left the industry he undertook a project with the a Telecine band, which he left shortly after. Later, he devoted himself to letters. The exactriz has published four books so far; including the erotic saga The Juliette Society.
Currently Sasha has a loyal fan base and streams while playing some video games. On social media, share details of his quiet life.
Sunny leone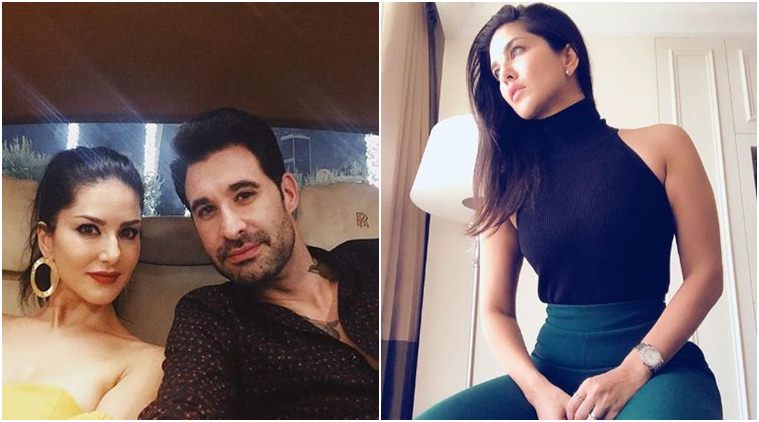 Sunny Leone's name is the most searched on Google in India. (Photo: File)
Although the Canadian-born actress announced her departure from erotic cinema in 2019, in order to pursue a career as a Bollywood star, Sunny Leone went down in history for starring in dozens of adult films and for achieving fame thanks to her modeling career and porn star.
About her withdrawal from pornographic tapes, the actress argued during an interview with MTV that "I am lucky because the audience accepts me. I have followed my own path from there. I have no plans to go back to it, " because for Sunny, her past as a 'pornstar' is not something to be proud of.
Even before making public her resignation to adult films, Sunny starred in certain films with certain erotic overtones , such as Ragini MMS 2 ; film that was a box office success in India. Leone's performance received positive reviews and, since then, she has managed to build a career as a movie superstar and celebrity.
Currently, the actress has more than 43.6 million followers on Instagram and stars in a reality show about her life. Sunny owns Star Stuck, a cosmetics line that includes products such as lipsticks and mascara.
Do Check Out