Chris Hemsworth and his wife Elsa Pataky were having fun with their children by pushing cake in one of the children's faces, but fans labelled them "violent."
The "parenting police" have called out celebrity couple Chris Hemsworth and Elsa Pataky for a prank they pulled during their twin sons' birthday celebrations.
Hemsworth uploaded a photo from the party on Instagram, showing Pataky pressing one of the boys' faces into a cake while the Avengers star smiled.
Some social media users criticised the joke, calling it "violent" and "stupid." Some, on the other hand, backed the pair, calling it harmless fun.
One user even went so far as to wonder if the pair had thrown away the entire cake. Despite the criticism, several of Hemsworth's followers praised the couple, claiming that it was all in good fun and that the family appeared to be having a good time together.
Hemsworth has been vocal about balancing his business and family life, revealing that he has down several film roles in order to prioritise spending time with his children.
Chris Hemsworth stated in an interview with GQ Australia, "'Wow, because having kids is more essential to me, some of my jobs have suffered,' I've thought. I could have put a lot more effort into a few of projects, but I was like, 'Nah, I'd rather be with my kids.'"
Hemsworth and Pataky have been married since 2010, and they have three children: twin sons Sasha and Tristan, as well as a daughter India. India also co-starred with her father in the 2022 film Thor: Love and Thunder.
How Did Chris Hemsworth Meet Elsa Pataky?
Chris Hemsworth and Elsa Pataky are one of the most popular couples in Hollywood. They have three children and have been married since 2010. So how did they meet, and what brought them together?
William Ward, the couple's shared talent agency, introduced them in early 2010. Chris was in Los Angeles at the time, while Elsa was in Paris.
They clicked straight away and started dating long distance. Their first date, according to Chris, was at a restaurant in Hollywood, where they talked for hours.
Chris and Elsa married in a private ceremony in Indonesia in May 2010, just a few months after they met. Only a few of their closest friends and family members were present. Since then, the couple has been going strong.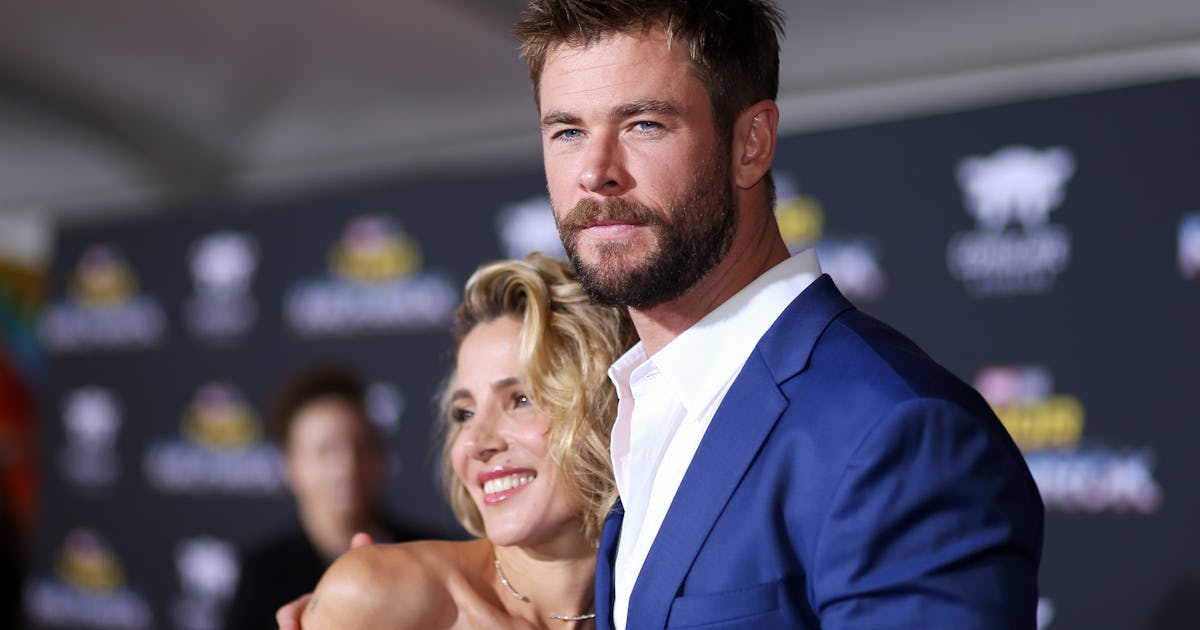 The pair has also been candid about their infertility issues. They've discussed how difficult it was for them to conceive their first child, and Elsa has spoken out about her repeated losses.
They welcomed their first child, a daughter called India Rose, in 2014. Since then, they have produced two additional children, twin boys named Sasha and Tristan.