Bella Hadid is celebrating a major life achievement by disclosing to her fans that she has gone five months without consuming alcohol, and she flew to Las Vegas to celebrate.
Bella Hadid, the supermodel and influencer, recently reached a big life milestone by attaining five months of sobriety.
She expressed her joy with her fans by releasing a TikTok video from her alcohol-free trip to Las Vegas, where she was having a great time with a buddy.
Bella Hadid is shown in the video wearing a plunging black halter-neck top and having fun at a casino while a lively dance tune plays in the background.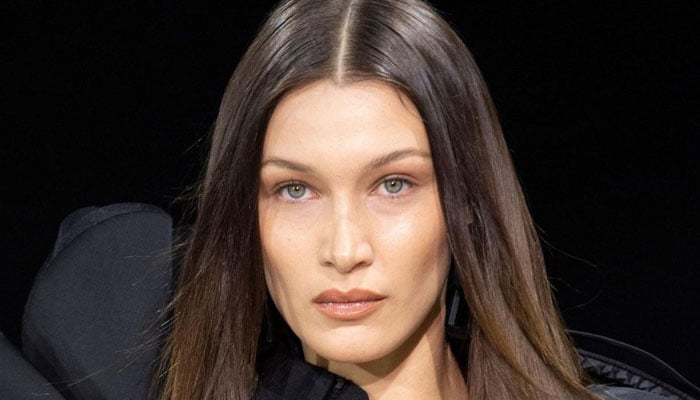 This is not the first time Hadid has abstained from alcohol. In an interview with InStyle in January 2022, she admitted that she disliked the anxious feeling she felt from drinking too much.
"I've had my fair share of drinking," she admitted. "I enjoyed drinking to the point where I had to cancel nights out because I was afraid I wouldn't be able to control myself."
In an August interview with InStyle, Hadid stated that she had resumed drinking alcohol, but only in moderation.
"While I rarely get 'drunk,' I've quit drinking hard alcohol," she explained. "I've learnt what my body can and cannot do." "I'm the 'glass of Champagne and head home' kind."
Hadid travelled to Las Vegas to help celebrate the grand inauguration of the Stanton Social Premier restaurant at Caesars Palace Hotel & Casino.
She tweeted photos from inside an aircraft with a gorgeous bouquet of flowers and cans of her non-alcoholic beverage drink Kin Euphorics, praising her styling team for making her feel beautiful.

Bella Hadid Says She Doesn't Need Alcohol
Hadid joined Kin as a co-founder and partner in September 2021 after discovering that it relieved her anxiety, brain fog from Lyme illness, and fatigue from relentless work and travel. The botanical-infused, alcohol-free seltzer brand claims to improve focus and creativity.
"I don't feel the desire [to drink alcohol] because I know how it will impact me at 3 a.m. when I wake up with severe anxiety thinking about that one sentence I said five years ago when I graduated high school," Hadid told the publication in an interview.
"There's just this never-ending effect of, essentially, misery and worry over a few beers that didn't do much, you know?"
In 2014, the model was arrested and charged with DUI, for which she received six months of probation, 25 hours of community service, and 20 hours of Alcoholics Anonymous sessions, as well as having her licence suspended for a year.
Nevertheless, Hadid's sober path is a motivating reminder that it is never too late to make a positive adjustment in one's life.