Adam Sandler is defending Chris Rock after he released a Netflix special in which he criticised Will Smith a year after the Oscars.
Following the premiere of his Netflix live comedy special titled "Selective Outrage," comedian Adam Sandler has defended his friend and regular colleague, Chris Rock.
https://www.instagram.com/reel/CpWS7-vrhVW/?utm_source=ig_embed&ig_rid=82dab4f1-6b57-4ef6-b110-6ea17a313fbc
Sandler speaks to People on the red carpet before receiving the 2023 Mark Twain Award for American Comedy.
Sandler remarked of Rock's controversial comments about Will and Jada Pinkett Smith, "Never thought that in my life," and commended Rock for being "unbelievably calm, witty, smart," and "true to himself" during his performance.
"And it was just as exciting to watch as the Super Bowl," he continued. "I was thinking about it all weekend. 'Well, Rock is going to do his thing tonight!' Saturday, I watched it in my kitchen, laughed myself silly, and then watched it again.
It was one of the most memorable experiences. It was incredible, in my opinion."
Rock's live comedy performance contained several jokes about Will and Jada's marriage, including one about Jada's past "entanglement" with August Alsina, which apparently enraged the Smiths because he claimed, at one point, "His wife was f—-ing her son's pal."
Notwithstanding the controversy, Sandler and other former SNL cast members lauded Rock for his brilliance in communicating complicated societal concepts through humour.
Other Comedians Have Defended Chris Rock
Former Saturday Night Live cast mates Rob Schneider and Dana Carvey mirrored Sandler's comments.
Schneider characterised Rock as "outrageous" and "amazing," and credited him with raising the bar for current comedy, according to People.
Carvey, who hosted the post-show following Rock's live special, remarked that Rock's comments about Will and Jada were "pure unadulterated Chris Rock brilliance" and contended that there is no such thing as going too far in comedy because viewers can always opt out.
"There are a million different points of view, so there is no such thing as going too far because it's called, 'I don't like it, me turn off, you know?' If you had to watch it by government order, you would be permitted to be upset "he stated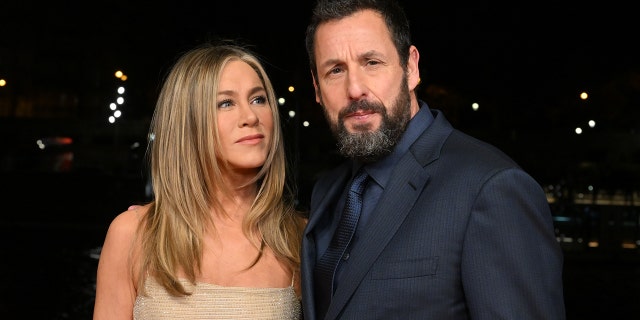 When asked if he wants to see Rock and Will Smith reconcile, Carvey remarked, "Will and Chris have formed a complete circle. I wouldn't even have a thought. I'm missing a lot of information."
Sandler was honoured and supported at the Mark Twain Award for American Comedy event by longstanding collaborators and friends such as Jennifer Anniston, Drew Barrymore, Chris Rock, and others.
Sandler used the occasion to compliment his friend's Netflix special, which he called as one of the nicest experiences he has ever had.