Congratulations! Alexander Skarsgrd has stated that he and his girlfriend Tuva Novotny recently had their first child. Alexander Skarsgrd, the Swedish actor and star of HBO's "Big Little Lies," has acknowledged that he is a father.
On March 20th, Skarsgrd confirmed the news to Entertainment Tonight at the red carpet premiere of the fourth season of HBO's award-winning drama "Succession" in New York City.
He did not attend the ceremony with his fiancée Tuva Novotny, but when congratulated, he said, "Thank you very much." Skarsgrd did not say when the kid was born, but a spokesperson for him has confirmed that it is his first child, according to various sites.
The actor is notorious for keeping his personal life secret, and he has never revealed many specifics regarding his connection with Novotny.
The couple has been photographed together multiple times, although Skarsgrd has rarely spoken out about their connection. Novotny, an actress and director, and her ex-partner, Nicolai Bjerrum Lersbryggen, have a 16-year-old daughter named Ella.
She announced her pregnancy for the first time at the Swedish Elle Awards in April 2022. While keeping his personal life private, Skarsgrd has previously stated a wish to become a father.
Skarsgrd joked in a 2017 interview with comedian Chelsea Handler that he wants to beat his father, actor Stellan Skarsgrd, who had eight children.
"My father is 65 and had a child four years ago," Skarsgrd explained. My birthday is in the 1970s. My father had in the 1970s, 1980s, 1990s, 2000s, and 2010. I want to bash up on my father. He had eight, so I guess I'd better start cracking."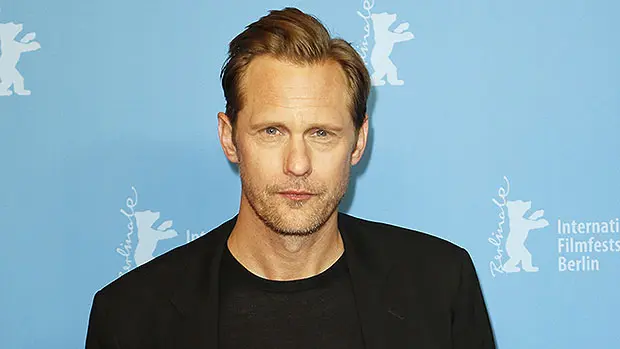 Skarsgrd has also discussed the value of humour in his relationships. "A sense of humour is definitely number one," he remarked in a People interview in 2009. It's critical to be both funny and smart.
" He went on to say that he was searching for someone who was "confident, strong, and at ease in her own skin."
What recent films and series has Alexander Skarsgard appeared in?
Skarsgrd has had a great acting career in both film and television. He is best recognised for his roles as Eric Northman in HBO's "True Blood" and as Perry Wright in "Big Little Lies," for which he won an Emmy for Best Supporting Actor in a Limited Series or Movie.
Skarsgrd's most recent production is the fourth and last season of "Succession," in which he plays Lukas Matsson.
Fans of Skarsgrd are pleased at the news of his fatherhood, and many have taken to social media to congratulate him and Novotny. While Skarsgrd has kept his personal life fairly quiet, his supporters are overjoyed to see him take on this new role as a father.