1. Hoover Dam, United States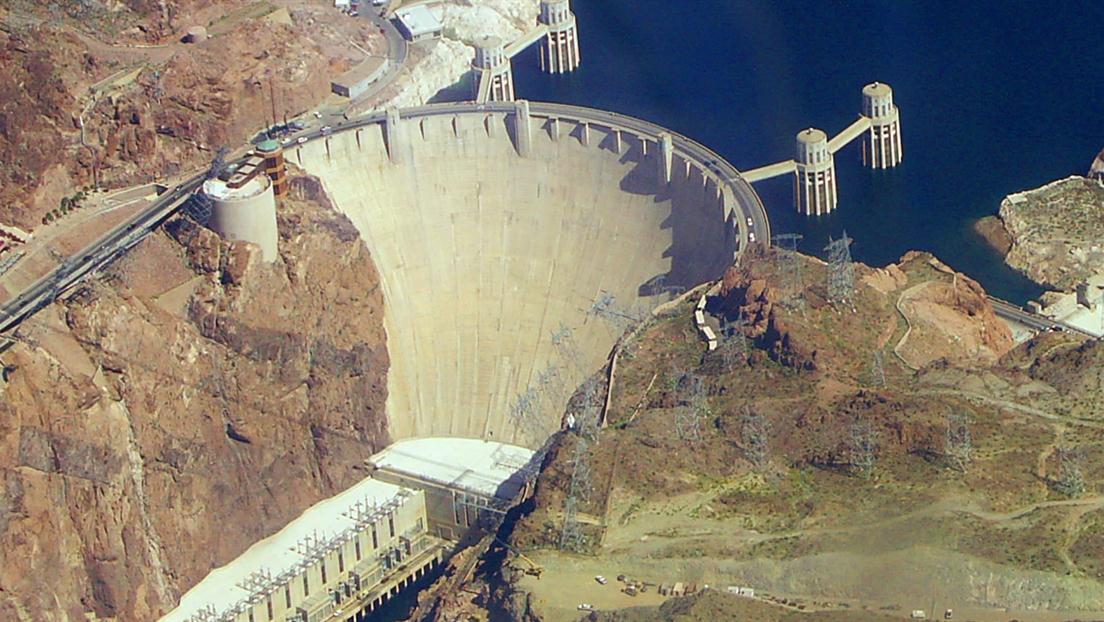 This dam is one of the most important engineering works of the 20th century. Located in Las Vegas, Nevada, it is part of the attractions of the city that never sleeps.
2. Barrier de Maeslant, Netherlands
The Maeslant barrier was built in 1997. It was the last construction of the Delta Plan – charged with protecting the Netherlands from the sea – after the great storm of 1953. The gates are closed to stop the fast water flows.
3. Shimao Wonderland Intercontinental, China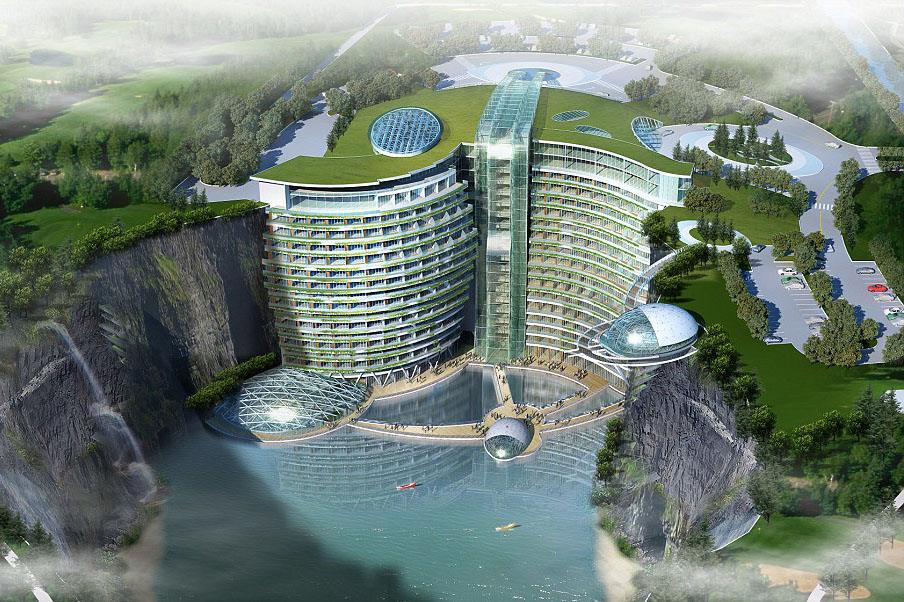 This luxurious five-star hotel is being built on a canyon in Shanghai, China; can be considered one of the most modern. It will have an aquarium, a waterfall and 328 rooms. The price per night I do not want to imagine!
4. The Shard, United Kingdom
This skyscraper built in the district of Souhtwark in London, UK, is considered the highest skyscraper in the European Union. The tower measures 306 meters and has 73 floors.
5. Vidraru Dam, Romania
Awesome view; the adrenaline 100% if you are in the highest part of this building.
6. Tianjin Eye, China
This 120-meter-high attraction stands out as being built above the Yongle Bridge in Tianjin, China. It has 48 capsules with capacity for 384 daring passengers who want to live a unique experience. Would you cheer up?
7. Radio telescope of Arecibo, Puerto Rico
This incredible observatory stands out for its great size: nothing more and no less than 305 meters in diameter. Its main use is the observation of stellar objects.
8. Arc of Defense, France
This interesting almost perfect hypercube is 108 meters wide, 110 high and 112 deep. It contains a conference room and exhibitions, as well as a computer museum and a panoramic observatory in the west of Paris.
8. The Ring of Life, China
This peculiar building of 157 meters high and three thousand tons, is intended to attract tourists; at the summit are some viewpoints. Many people have criticized it for its lack of functionality, although others assure that it is a door to travel to another dimension.
9. Judicial Highway Harry Pregerson, United States
This highway located in California, is one of the most complex in the world and consists of four levels; its name is due to the federal judge who would direct this construction. The great advantage that it offers to the drivers is to be able to deviate towards the direction that they want irrespective of the route that follow.
10. Bagger 288, Germany
It is the largest excavator in the world, its weight is 13,500 tons. It's a huge monster that needs four people to tame it. Surprising!